30 of the Best Things to do in Tokyo Today
Takeaways
It is no secret that there are countless exciting things to do in Tokyo, Japan. Tokyo is the bustling capital city of Japan, and it has quickly become a top favorite travel destination for people all over the world.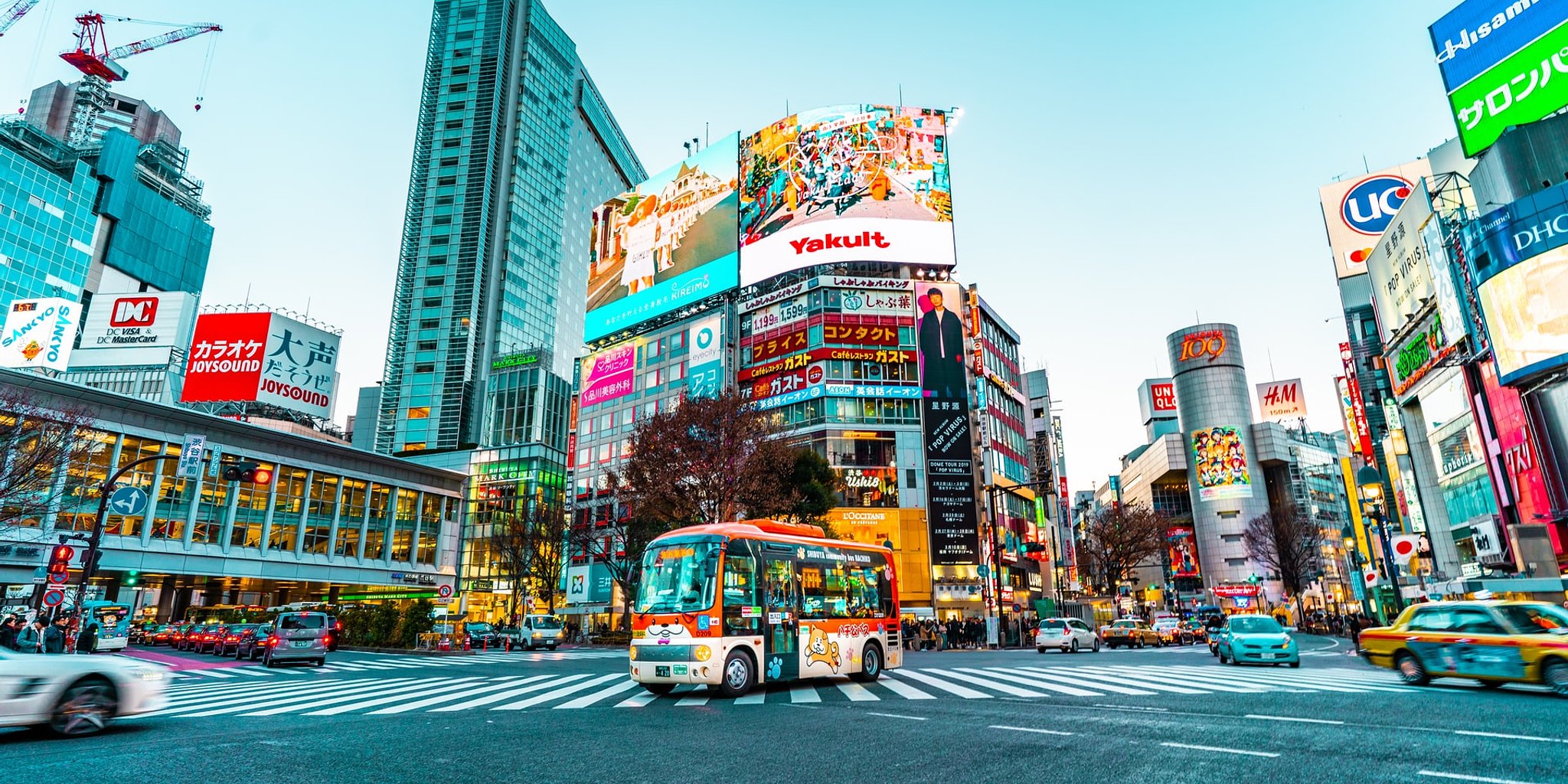 Tokyo is filled to the brim with adventures and experiences for every kind of traveler, whether you desire to be in the great outdoors or you love to eat your entire way through a specific city or country instead. This fascinating corner of the globe is made up of ancient temples, stunning gardens, and breathtaking cityscapes that are able to provide fun for the entire family.
Are There Plenty of Things to do in Tokyo?
There are more than enough things to do and experience while in Tokyo, and it is practically impossible to hit them all in a single visit. You will find beautiful tea ceremonies, historically significant temples, tranquil gardens, eye-opening museums, and some of the best cuisine in the entire world within the boundaries of Tokyo. The Meiji Shrine, Yoyogi Park, and the Edo-Tokyo Museum are just a few of the places we will be discussing today. The people who reside here are some of the nicest and happiest individuals out there that will inspire you for the rest of time.
There is never a dull moment when you visit Tokyo, and the locals are known to be some of the kindest you will have the chance of finding. We have compiled a useful guide consisting of 30 of the very best things to do in Tokyo for the next time you are planning out a trip to this remarkable city, as well as provide you with some incredible itineraries to consider utilizing if you are planning to visit Tokyo in the near future.
Visit an Onsen
It is not a full trip to Tokyo if you do not visit an onsen, or a Japanese bathhouse, during your stay. Onsens are special because the warm, tranquil water is provided from volcanic springs. This volcanic water is said to have a high amount of minerals within it that grants healing properties to whomever soaks in it. Onsens of all different sizes and atmospheres can be found all throughout Tokyo, so go with one that you think you will end up enjoying the most.
Try Out Karaoke
Karaoke is a classic Japanese experience that should definitely be appreciated when visiting Tokyo. This pastime was created in Japan, so there is truly no better place to have this experience if you have never participated in it before. There are countless karaoke establishments all throughout this vibrant city just waiting for adventurous travelers to let loose and have fun singing catchy tunes with their friends. The karaoke in Japan is quite different from how the United States does it, as you will get your own private room that you can sing your heart out in.
Visit a Cat Café
Cat cafés have become popular all over the world, but the first ones originated in Asia and are unlike anything else. Cat Café MoCHA is by far one of the most popular places for travelers and locals alike, so definitely check it out if you consider yourself a cat person. If you are looking for a unique thing to do in Tokyo, spending time in a cat café should definitely be on your list. Destress, sip on a delicious coffee, snap plenty of cute pictures, and play with some seriously adorable cats and kittens at some point while you are staying in Tokyo.
Visit the Imperial Palace
The Imperial Palace is where the Emperor of Japan happens to reside. While the inside of the palace is not generally open to the public, the beautiful grounds surrounding the establishment can be enjoyed by guests who wish to stroll and see this significant building and its lovely atmosphere. There are two walking bridges on the grounds that allow visitors to get a pleasant view of the gardens here. If you are visiting Tokyo during the fall months, this itinerary gives great insight about the best places to head for gorgeous fall scenery, such as the Imperial Palace.
Explore TeamLab Borderless
If you are on the hunt for futuristic things to do in Tokyo, TeamLab Borderless is the place to be. At TeamLab Borderless, you can spend a day getting lost and taking countless pictures in this digital art and sensory museum. There are over fifty displays and exhibits here that melt into one another effortlessly and will undoubtedly leave you in awe. The ambient atmosphere and interactive installations will keep you entertained for hours on end. The TeamLab group also has a Planets museum location that has a similar intention as Borderless and is just as awesome as it, as well. This itinerary focuses primarily on the numerous museums and other architectural wonders found in Tokyo, and it can serve as a great guide if that is something you are interested in pursuing, as well.
Watch a Professional Sumo Match
Sumo wrestling is an ancient Japanese practice that dates back at least 2,000 years. Ryogoku Kokugikan is a large stadium hosts the main sumo tournaments that happen each year in Tokyo, and it is truly a one-of-a-kind experience. There are six main tournaments here that each last a couple of weeks, so if you are lucky enough to find yourself in Japan during this time definitely try to secure tickets and take advantage of witnessing this fascinating sport.
See the Yayoi Kusama Museum
If you love to fully experience the culture of a city you are visiting, one of the best ways to do that is by wandering through the best museums found there. The Yayoi Kusama Museum is an extraordinary place that was created by the infamous Japanese artist Yayoi Kusama. The building is a staggering five levels of unique and eye-catching art and world-famous exhibits. Checking out the various installations at the Yayoi Kusama Museum is absolutely worth a slot on your busy Tokyo itinerary.
Stroll the Shinjuku Gyoen National Garden
The Shinjuku Gyoen National Garden is a sanctuary within the busy city that is Tokyo. Amble through this 144-acre oasis filled with native foliage, as well as classic French and English landscaping styles. There is nothing quite like experiencing these gardens in the springtime when the multitudes of cherry blossom trees are in full bloom; you will likely feel like you are in a fairytale. Escape the bustling metropolis and peruse the vast tranquil space that Shinjuku Gyoen provides to all of its guests.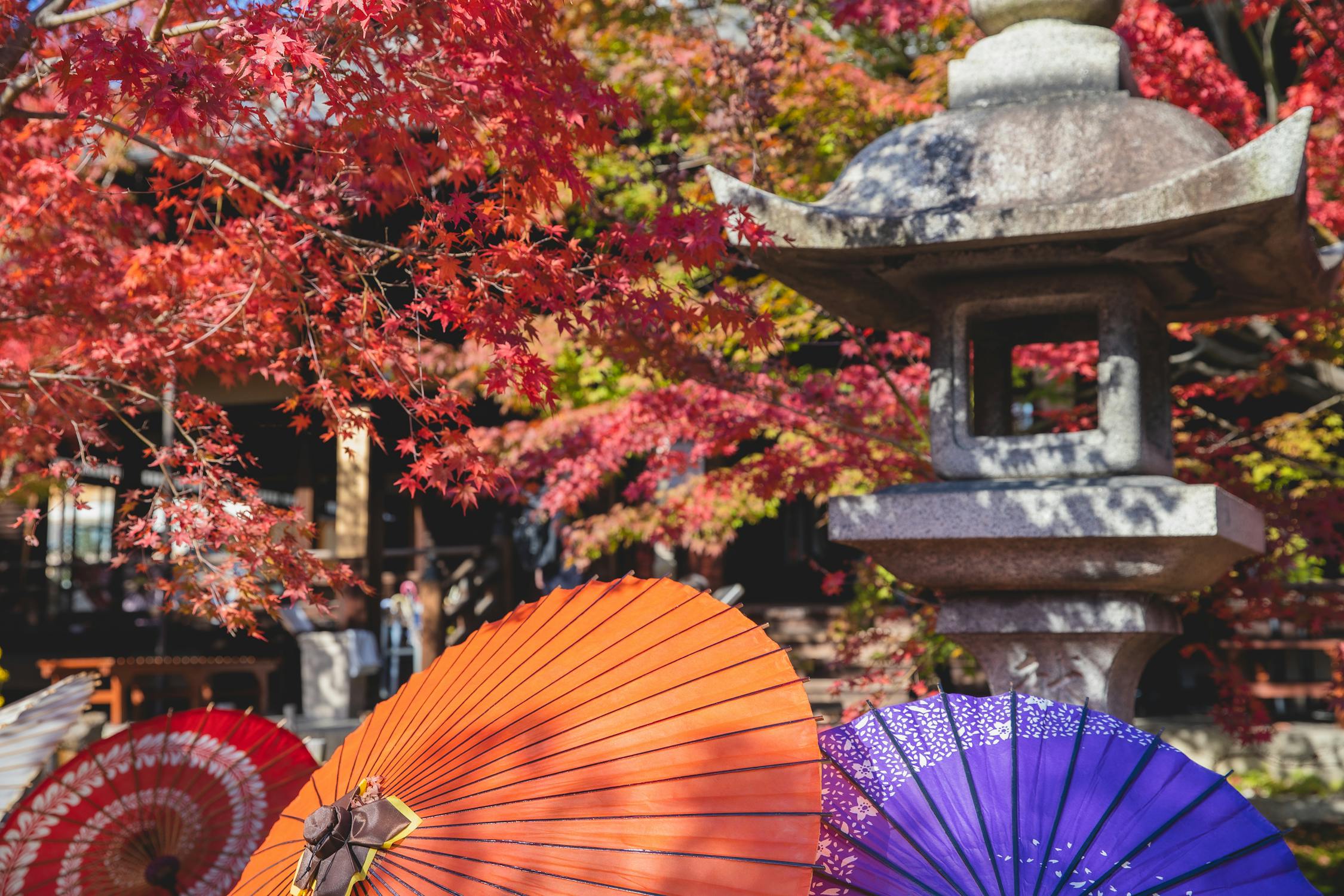 Visit the Meiji Shrine
One of the most iconic places to experience while in Tokyo is the Meiji Shrine, or Meiji Jingu, which is a temple that is devoted to the spirits of Emperor Meiji and his wife. They were dedicated as deities and this shrine was built to honor them after their passing in the early 1900s. The grounds of this temple are peaceful and offer a quiet getaway from the noisy outside world. There is plenty to take in here at the Meiji Shrine, and you can easily spend an entire afternoon walking this lovely estate.
Disneyland Tokyo
If you love the world of Disney, you without a doubt need to take a day to visit Disneyland Tokyo. Going to Disneyland Tokyo is undoubtedly one of the best things to do in Tokyo with kids. There are six magnificent Disney locations in the world, and this setting is truly an incredible one. Feel like a kid again at the park and experience the unique rides, delicious food, and other exciting attractions that exist at this theme park. A day spent at Disney is a perfect pastime for the entire family, and it will surely leave you all with memories that will never be forgotten. Do not forget to stay for the firework show before the park closes for one last magical moment. If you are looking for an itinerary that covers a trip to Disneyland Tokyo as well as some of the other places on our guide, look no further than right here.
Go to the Robot Restaurant
The Robot Restaurant found in Tokyo is definitely a place like none other, and after your visit you will completely understand why. This is another one of the best futuristic things to do in Tokyo, and you will surely never forget the time you spend here. The Robot Restaurant is a full-on experience filled with animatronics, lasers, music, dancing, drinks, and of course, food. You cannot find a restaurant like this just anywhere, which is why it should be penciled into your Tokyo plans. Have the time of your life watching the colorful and lively show as you enjoy tasty cuisine and beverages. This Tokyo itinerary on Itinsy hits multiple popular restaurants and other points of interest, including the Robot Restaurant.
Go to the Senso-ji Temple
The Sensoji Temple is a remarkable place, and it also happens to be the oldest temple within Tokyo. This establishment was founded in 645 AD, and it has been a place of spiritual practice and worship ever since. The temple was destroyed during WWII, but it was rebuilt and is viewed as a symbol of rebirth and growth. The temple is magnificent and will undoubtedly have you in awe just by its sheer size and the permeating peaceful atmosphere within it.
Have the Best Sushi of Your Life
Did you even really go to Tokyo if you do not try sushi at least once while there? There are of course probably thousands of sushi restaurants that you can choose from, and it is even better if you can try out multiple places so you can decide for yourself which was the best. While it is not easy to secure a seat at Sushi Saito, this place is pretty much the mecca of sushi restaurants in this city. The restaurant known as Kyubey is another fine choice if you are not trying to break the bank but also want incredible quality.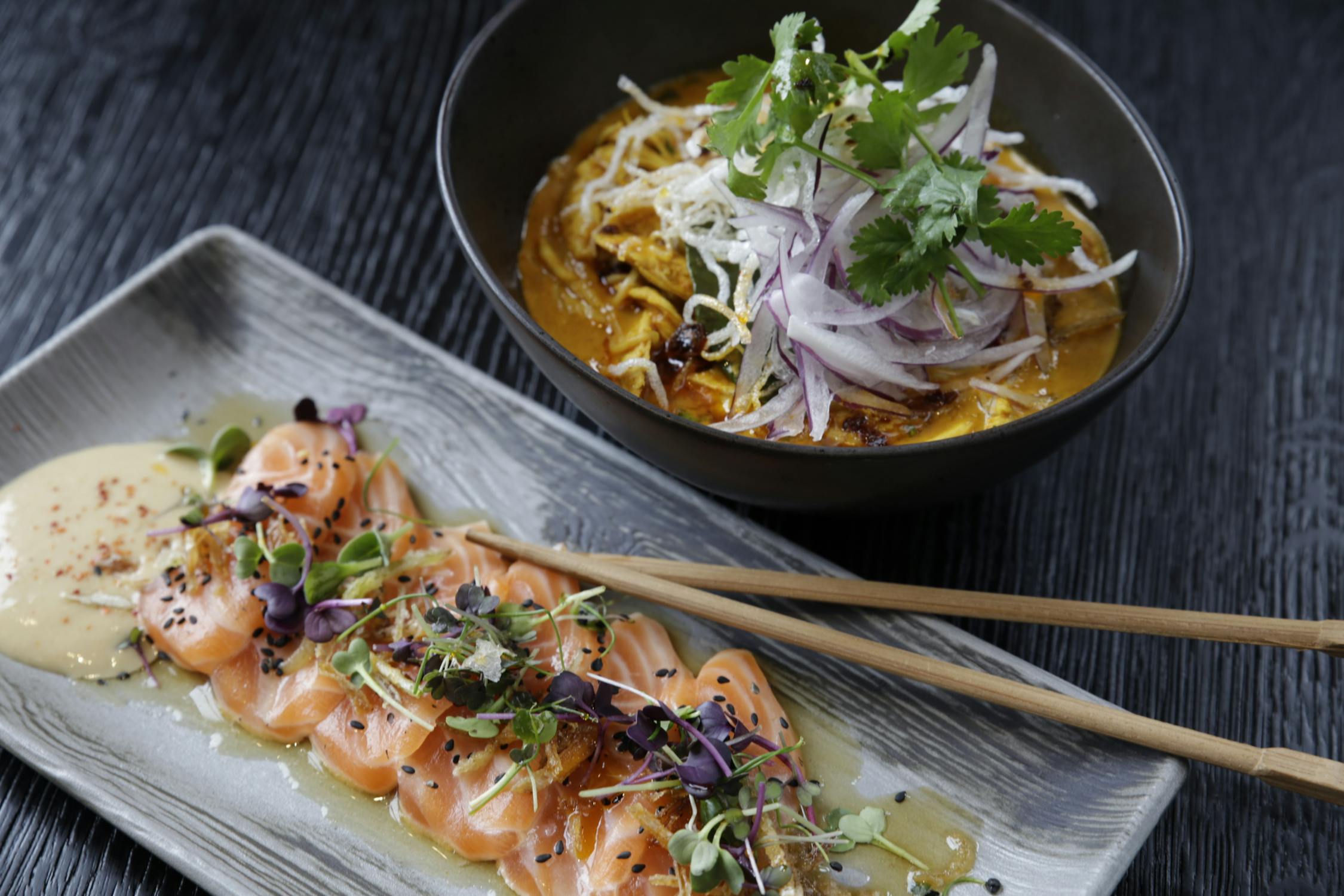 Visit Yoyogi Park
Yoyogi Park is one of those spots within Tokyo that will make you forget you are in fact in one of the largest and most populated cities in the world. Yoyogi Park is landscaped with dense trees, serene ponds, and lovely grassy areas. If you are in Tokyo in the spring, you will definitely not want to miss the vibrant cherry blossoms found throughout this park. Pack a nutritious lunch picnic and set up under the bright blue sky for a relaxing time and an unforgettable memory from your time in Japan.
If you are interested in many of the natural areas that Tokyo offers, this itinerary covers most of the best spots this city holds.
Participate in a Tea Ceremony
If you wish to have immersive cultural experiences while in Tokyo, you should definitely participate in a tea ceremony if you can. Joining in on a Japanese tea ceremony is definitely a unique thing to do in Tokyo, and it will leave you with a new appreciation for this lovely culture. Tea ceremonies have been taking place since at least the 9th century in Japan, and pay tribute to Bodhidharma, who was the Buddhist Monk that founded Zen. Drinking tea is meant to be a way to stay conscious during lengthy meditation sessions, and those who wish to participate in a Japanese tea ceremony may see for themselves what this outstanding tradition entails. Tea ceremonies are common throughout Japan to allow travelers to experience this custom, so it should not be difficult to discover one that you will be able to fit into your schedule.
Visit Nakameguro
Nakameguro is a neighborhood along the peaceful Meguro River, lined with cherry blossom trees and trendy restaurants and shops. There is plenty to do in Nakameguro, whether you most enjoy being outside in the fresh air or exploring the unique storefronts, parks, and galleries that are situated in this district. For good reason, this area is most popular in the spring months when the cherry blossoms are at their peak. This neighborhood is definitely worth a stroll if you are looking for more places to check out while in Tokyo.
Experience Origami Kaikan
The Origami Kaikan is an establishment in Tokyo that is dedicated to the wonderful art of origami. Guests can come here to see tons of different works of origami, as well as take an origami class that will teach you some basics of this fascinating art form. Admission to the gallery is free, but there is a small price for attending the origami workshop that Origami Kaikan holds. You will hardly be able to believe your eyes at some of the incredible pieces of origami that can be found here.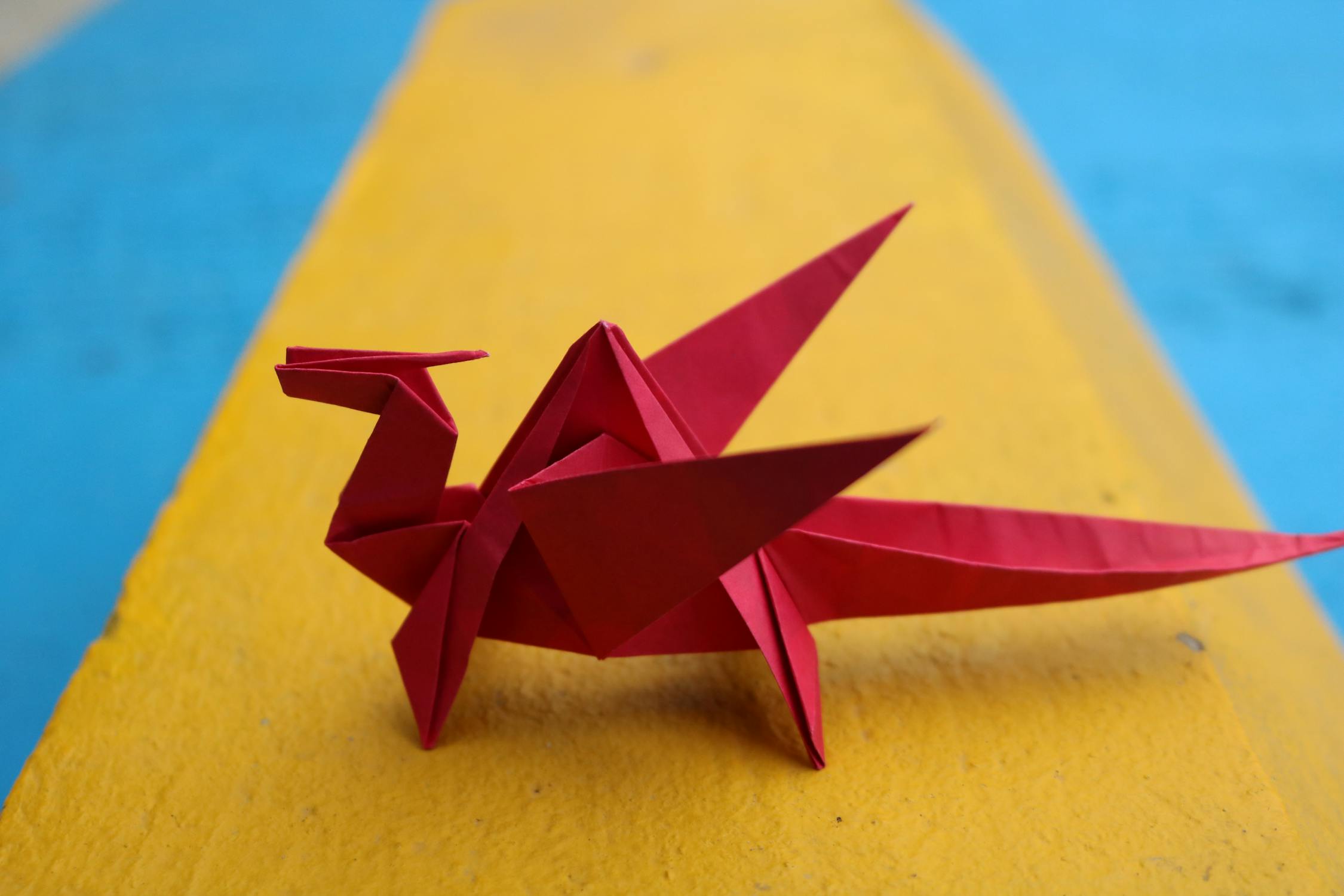 Try Some Authentic Ramen
While it is imperative to try fresh sushi while in Tokyo, it is equally as important to have some authentic ramen at some point during your stay, as well. This delectable noodle dish is adored by many all around the world, and for great reason. You will have more than enough options when it comes down to choosing a ramen restaurant in Tokyo. Nakiryu is on the high-end side of the spectrum when it comes to ramen restaurants, but it is well worth the wait you may face for a table. Ushio is another phenomenal choice that takes the creation of a delicious ramen to the next level. No matter what you are looking for in a ramen, you will be able to find it in Tokyo.
Check Out the Bars in Golden Gai
If you enjoy a night of bar hopping whenever you visit a new city, Golden Gai is where you need to head when you find yourself in Tokyo. Golden Gai is a collection of a few narrow streets and alleyways in the Shinjuku region that is absolutely brimming with hole-in-the-wall bars, and it provides some of the best things to do in Tokyo at night. Some of the establishments here only fit up to ten patrons at once! There are over 200 bars that fill the space of Golden Gai, so unfortunately you cannot hit them all in one night-but you can certainly try! Experiencing this area and checking out the local bars is a great way to spend at least one night in this energetic city.
If you are looking for some ideas of what to do in Golden Gai and the surrounding areas, this Itinsy itinerary goes in depth about this region as well as other places mentioned on our guide.
Visit the Nezu Museum
The Nezu Museum is an art gallery that honors the workings of Nezu Kaichiro. This museum features lovely paintings, sculptures, ceramics, and other interesting and unique works of various materials. The gallery is situated in a building with a modern flare and nestled in a gorgeous natural area surrounded by lush plant life. The Nezu Museum offers the perfect opportunity to escape the busy city and to see some truly breathtaking works of art.
Visit Hamarikyu Garden
If you are looking for more outdoor experiences in Tokyo, the Hamarikyu Garden is a phenomenal place to meander through on a nice morning or evening when you feel like some peace and quiet. There are ponds, gardens, and there is even a teahouse. You will receive wonderful views of the Tokyo skyline from Hamarikyu Garden, and this scenery makes for the perfect photo op to remember your travels by.
Visit the Edo-Tokyo Museum
The Edo-Tokyo Museum is a place that honors the history of Tokyo, and largely focusing on the Edo Era of Japan which took place in the 1600s. There are replicas, artifacts, and exhibits that display and pays tribute to the remarkable past of this country. If you love history, and even if you typically do not, there is much to be appreciated at the fascinating Edo-Tokyo Museum. This building has quite the unique architecture and offers plenty to do and see for every visitor.
Explore the Intermediatheque Museum
As we have clearly learned, there is no shortage of incredible museums within Tokyo. The Intermediatheque Museum is a place that covers multiple facets of cultural domains, from ancient Egypt to dinosaurs and locomotives. The wide variety of subjects and exhibits here is able to appeal to each and every guest who comes to explore the Intermediatheque Museum, and every single individual is bound to learn something in their time here.
See a Baseball Game
In case you did not know, baseball is one of the most valued sports in Japan. The Tokyo Dome is an outstanding stadium in this city that hosts some truly fun and exciting sporting events. There are two main teams that call Tokyo home: the Yomiuri Giants and the Yakult Swallows. The season runs from March to October and is an absolutely delightful activity to partake in while in Tokyo. For some insight when it comes to seeing a baseball game in Tokyo, check out this itinerary, which also hits numerous other places on our list, as well.
Go Shopping in Shinjuku
If you are someone that loves to shop and find unique souvenirs during your travels, definitely check out the shopping opportunities in the neighborhood of Shinjuku. Some of the very best stores can be found within Shinjuku, such as Isetan and Keio, which are popular and massive department stores in this city. No matter what you are on the hunt for, the Shinjuku district will have you and your shopping needs absolutely covered.
This 11-day Japan itinerary lays out a good system of hitting the best places in Shinjuku, and it also includes a visit to Shibuya Crossing, which we will go into detail about later in the list.
Walk Through Todoroki Valley
Todoroki Valley is an astonishing park that boats lush greenery and peaceful trails for walking. The walkway guides you along the charming river that runs through this valley, and there is even a temple, known as Todoroki Fudo, that visitors can come see and pay their respects at. Todoroki Valley is without a doubt worth a stop when in Tokyo-especially when you are craving a breath of fresh air and some tranquility.
Hike Mount Takao
Mount Takao hovers over Tokyo at nearly 600 meters and is a lovely place to get outside and go hiking for sweeping views of the city below. There are abundant trees that line the trails, an observation deck, and even a temple located near the top on the mountain. The main trail along Mount Takao takes about an hour and a half to traverse, but there is a cable car that guests can take up the for the first portion of the hike.
See the Tokyo Tower
Rising over the city at a staggering 330 meters is the Tokyo Tower, which is an observation point and communications structure that opened in the late 1950s. It will be hard to not see this immense tower at some point during your travels in Tokyo, and it looks even more spectacular at night when it is all lit up. There are two decks between 500 and 800 feet that visitors can check out and see what Tokyo looks like from this bird's eye view.
Visit Showa Memorial Park
Showa Memorial Park is located just outside of Tokyo and is a gorgeous expanse of land with vibrant wildflowers and vast meadows. Have a relaxing time exploring all of the different ponds, gardens, and different varieties of trees throughout the grounds. Showa Memorial Park is a wonderful thing to do in Tokyo with kids, as there is a large play area for young ones to enjoy and a fascinating bonsai museum here, too. Pack a delicious lunch and enjoy the gorgeous surroundings that this park provides to its guests.
Walk Along Shibuya Crossing
Our final activity on our list of the best things to do in Tokyo includes walking through Shibuya Crossing. This intersection and crosswalk is considered one of the most, if not the most, busiest in the whole world. It is estimated that up to 500,000 individuals cross this intersection a day. There is even an observation deck overlooking the intersection that allows for an entertaining perspective of this bustling place. Shibuya Crossing is just one of those places you have to experience for yourself.
This concludes our comprehensive list of the 30 very best things to do in Tokyo. This exhilarating city offers something unique for every type of traveler, and it is quickly becoming one of the most sought-after destinations on this great Earth. Whether you enjoy hitting every museum possible, seeing all of the nature, fully immersing yourself in the rich culture, or nonstop eating when you travel; a visit to Tokyo will undoubtedly have you utterly in love.