Day 2: Explore Joshua Tree National Park
PRO TIP: All US National Parks require an entrance fee or pass. As we were seeing at least 3 parks on this trip, it made the most sense to buy an America the Beautiful pass. These passes can be purchased here or at any of these physical locations. Otherwise, the entrance fee for Joshua Tree is $30 (but always double check here in case fees have changed from the time of posting).
Here at Two Girls Getaway, we are ALL about sunrises and sunsets. As we had gone to bed early, we decided to wake up early and make the most of our day with a beautiful sunrise in Joshua Tree. After some research, we found that Cholla Cactus Garden is the best spot for sunrise photos in the park. We arrived before the sun had come up and it was COLD. Make sure to wear layers, as the air temperature can drastically change throughout the day.
The garden was absolutely beautiful, and the sunrise tip is no secret - there were lots of other photographers there for the sunrise. However, there is plenty of room to move about and make sure you get the best photos.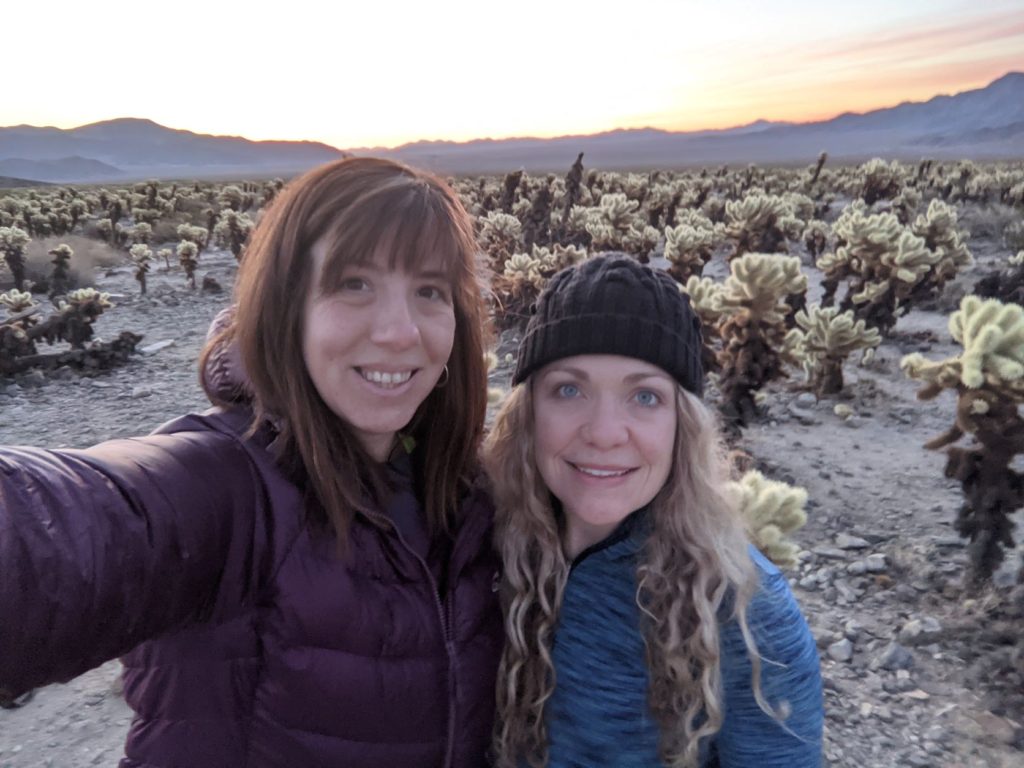 It was cold!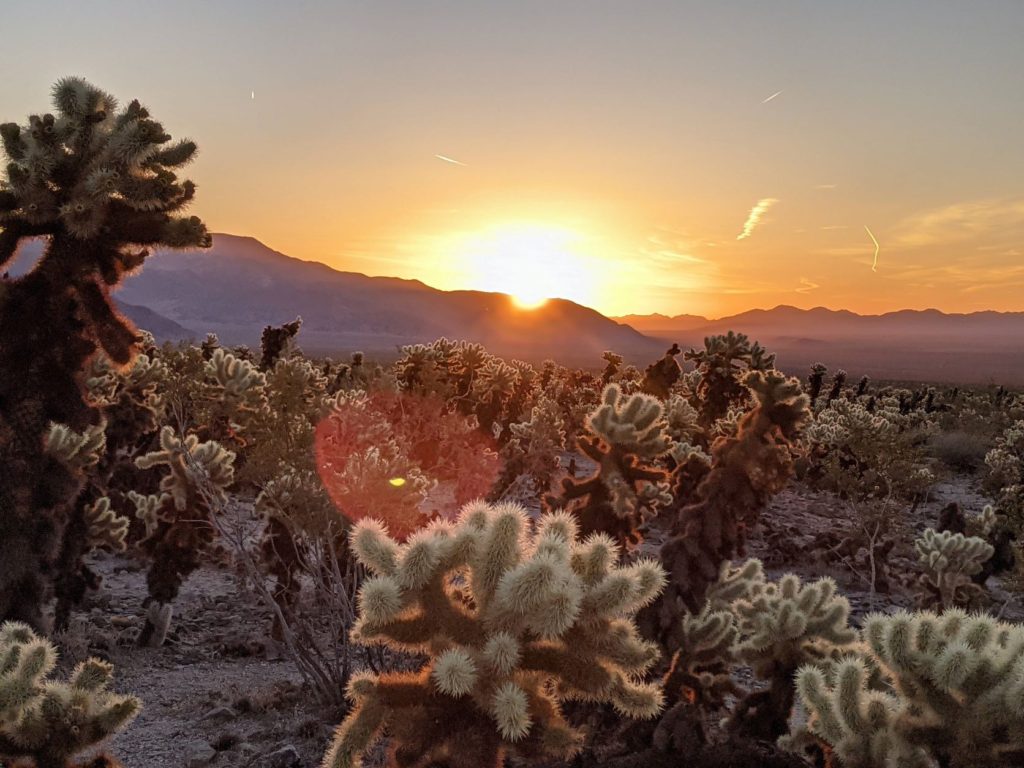 Cholla Cactus Garden at Sunrise
PRO TIP: The cacti are SUPER spiky and sticky. While trying to get a good photo, Jenny squatted down only to surprisingly get a cactus stuck to her butt! OUCH! They are known as "jumping chollas" because of their ability to attach to anything and anyone, even if they don't seem so close. So be EXTRA careful not to get pricked while exploring these gardens.
After the sunrise, it was time to get to some hiking! There are lots of beautiful places to visit in the park, but we decided to start with Arch Rock, as it typically gets very busy and we wanted to beat the rush. The hike was about 1.4 miles from the trailhead, and passed through a campground, but it was quite easy and scenic. Arch Rock was amazing to see in person! We explored the area a bit more before heading back to the car for the next stop.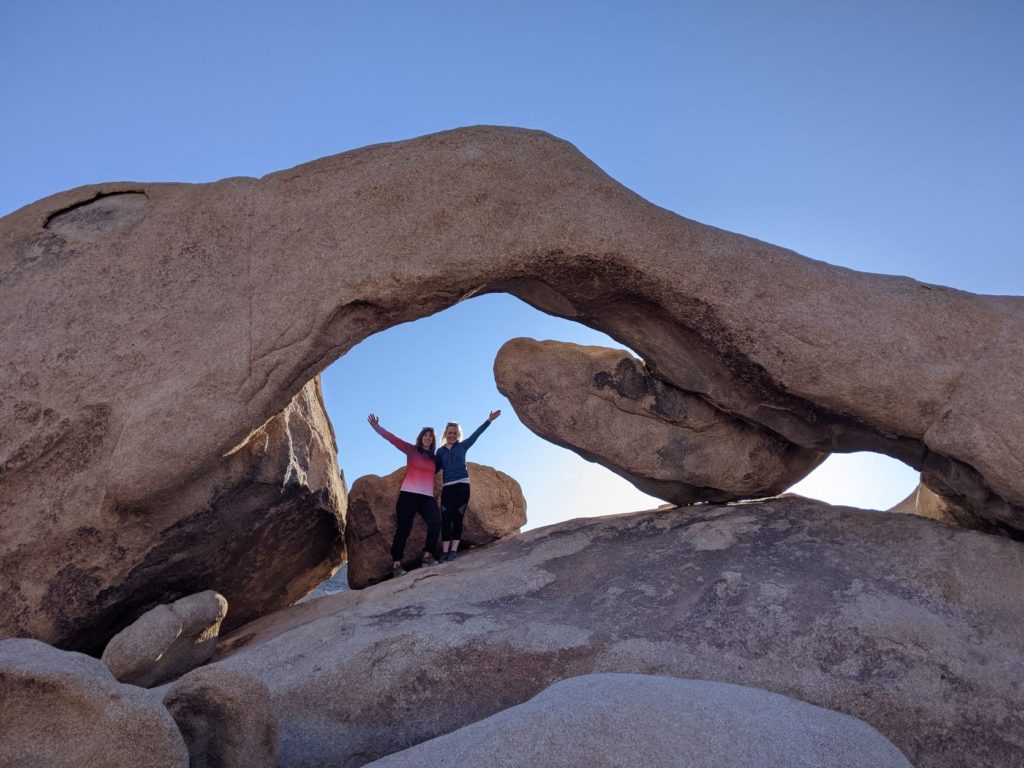 Arch Rock
Next we were off to Skull Rock. As one might guess, this rock gets it's name from it's interesting formation. To be honest, this area wasn't super impressive, but it's a super short hike so feel free to make the quick detour if you have the time.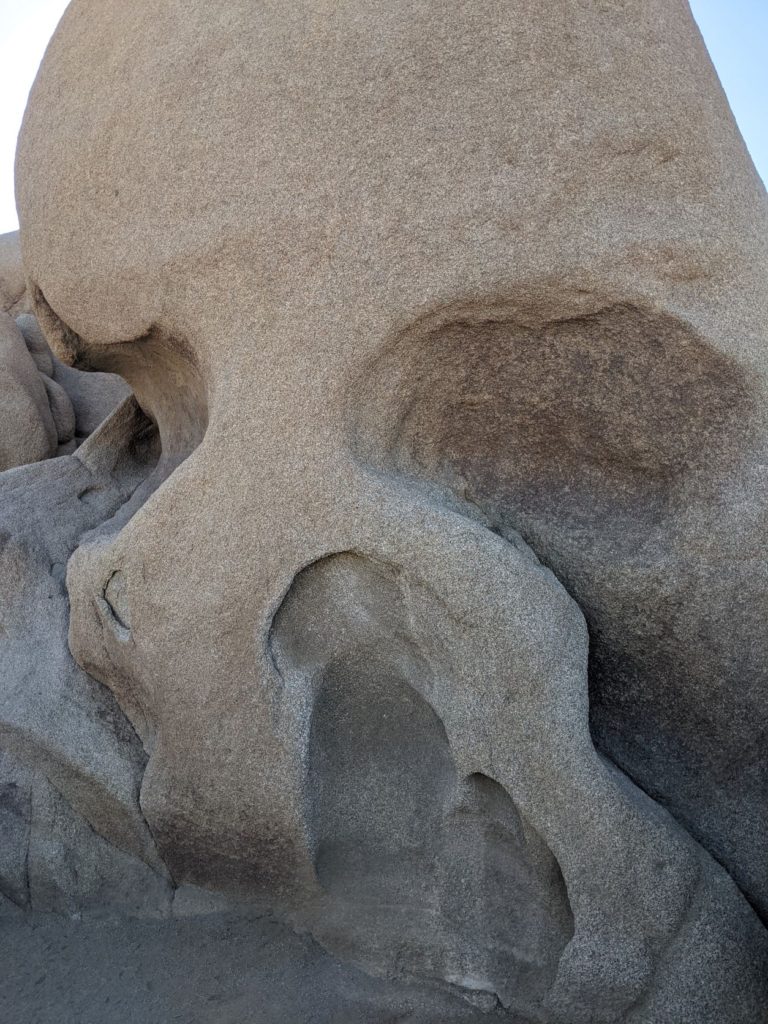 Skull Rock
Next we were off to Jumbo Rocks Campground. While we weren't camping, this is still an AWESOME place to explore a bit. The rocks were certainly gigantic, and hiking around on them made us feel miniscule. There aren't many marked paths, but we just walked around and made sure we didn't lose track of where we parked our car. Note that in the pictures, we're already in tank tops - the weather sure does change quickly!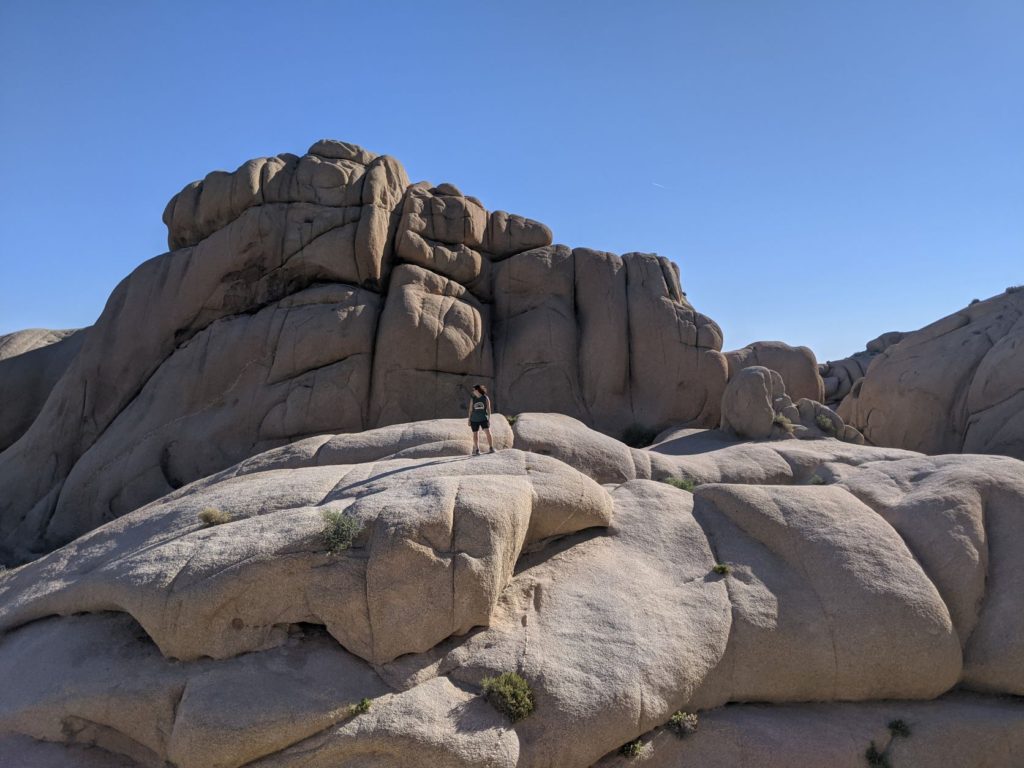 Caroline on Jumbo Rocks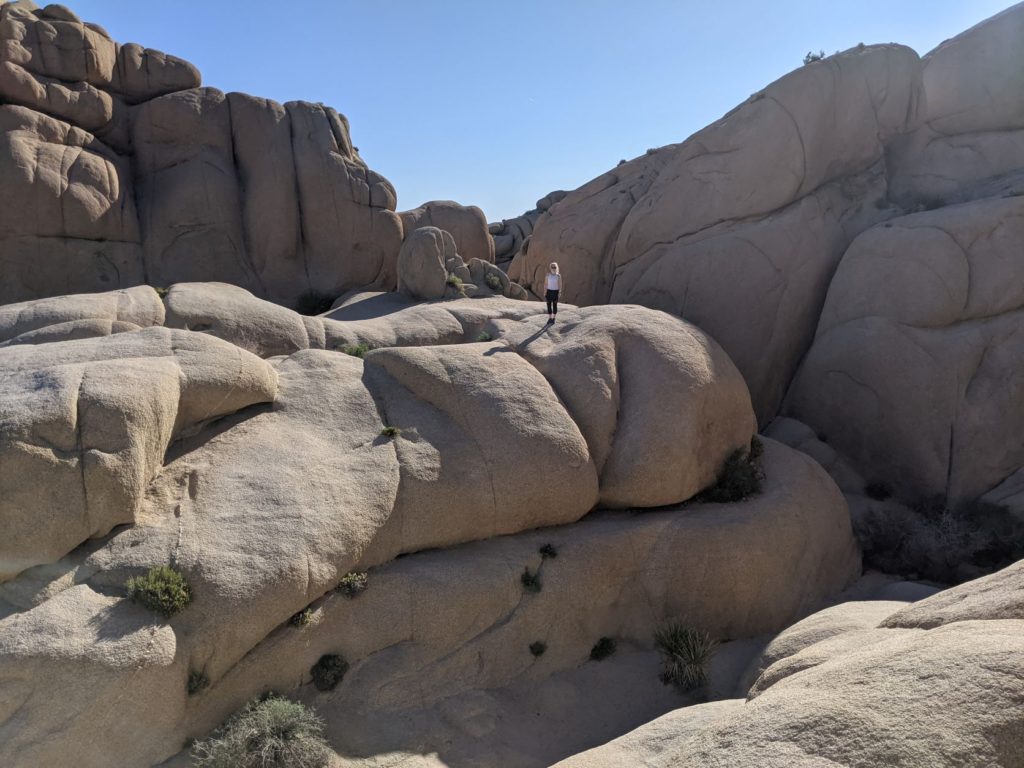 Jenny on Jumbo Rocks
Next stop: Keys View! There aren't many panoramic overlooks in Joshua Tree, so we knew we had to stop at Keys View to get at least one! On the way, we also passed through an area of thick Joshua Trees, so we made a quick photo stop.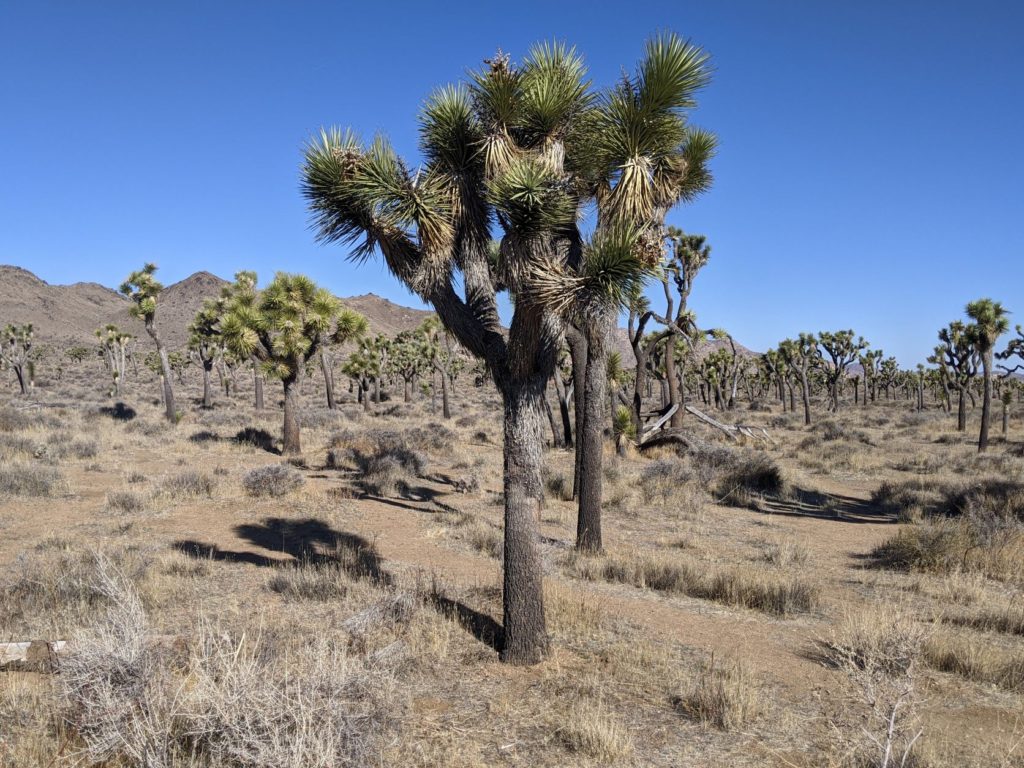 Joshua Tree
DID YOU KNOW? The Joshua Tree isn't actually a tree at all! They are actually a Yucca plant and can live to be up to 150 years old!
There is a short, paved walkway up to the Keys View viewpoint. From there, you can see down into Coachella Valley and even into Mexico on a clear day! Note that it was quite windy up there, but beautiful nonetheless.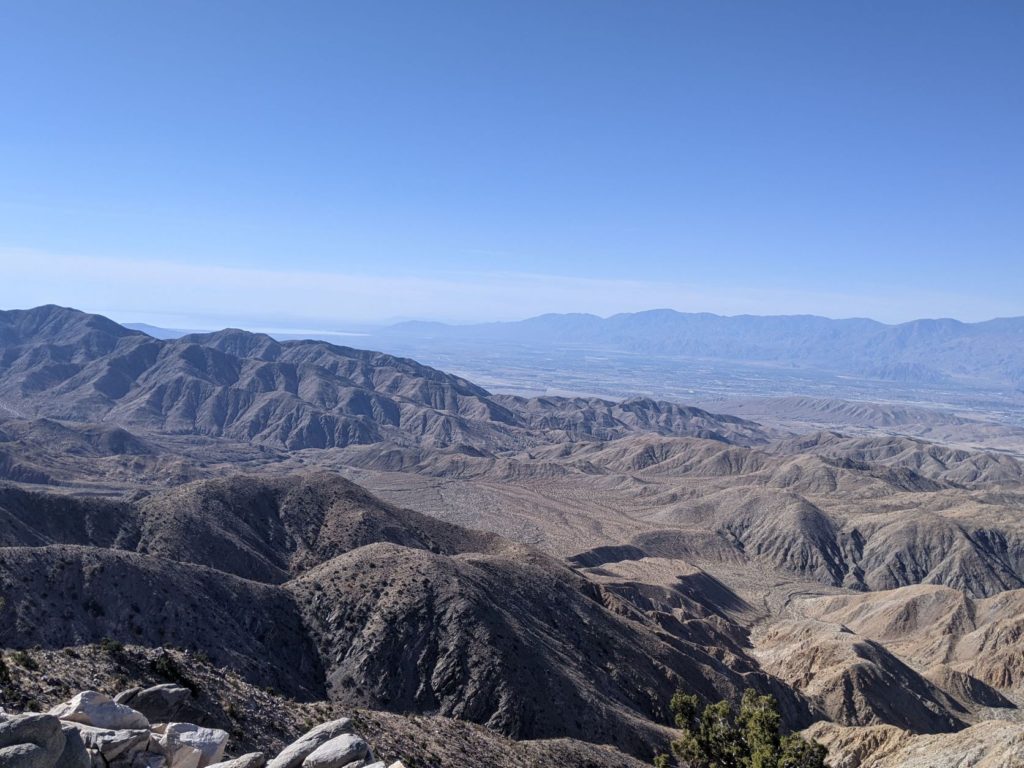 Keys View
We would next head to Barker Dam Trail, a 1.3 mile easy hike. Because of it's ease, this trail can get quite crowded. Unfortunately for us, everything near the dam was dried up, and the most interesting part of the hike were the petroglyphs. There was a sign that these had been vandalized in recent years, which was very disappointing to read. Unless you're interested in the petroglyphs, this might be a hike to skip.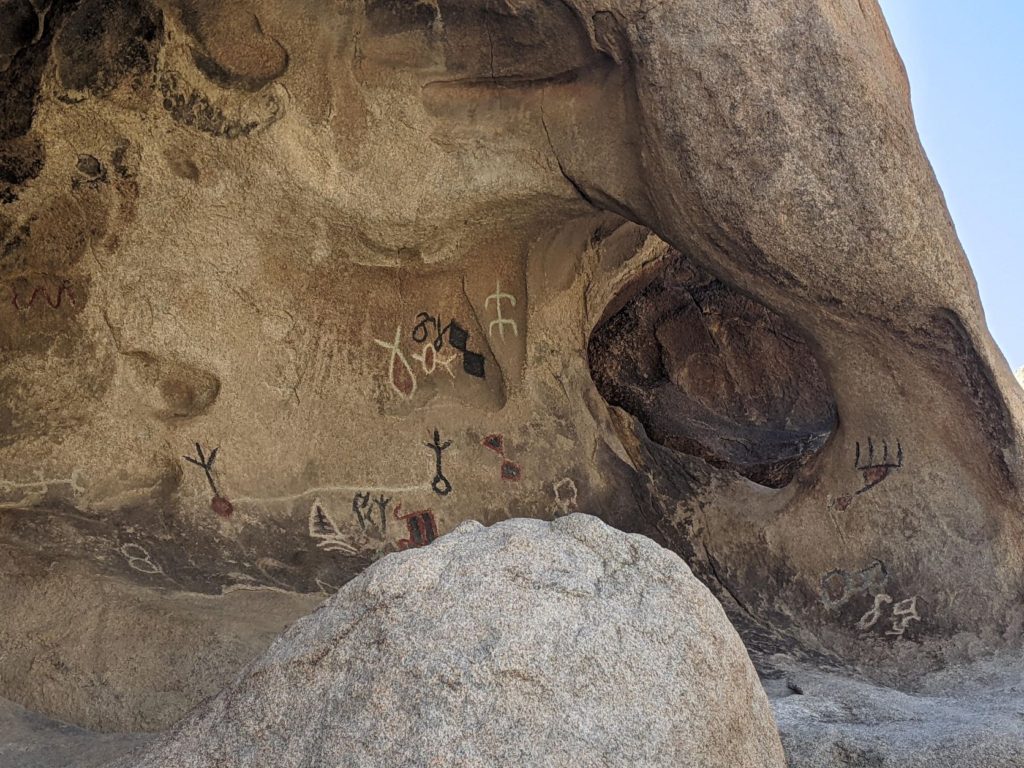 Barker Dam Trail petroglyphs
The hike that we enjoyed next was the Wall Street Mill hike. In only 1.5 miles, this hike packed in a lot! We passed old abandoned cars and ruins on our way to the old gold mill. The feeling of a "ghost town" really crept in, and we enjoyed learning about Worth Bagley, who died in an old western shoot-out. This was one of our favorite hikes, and it was easy, so definitely check it out!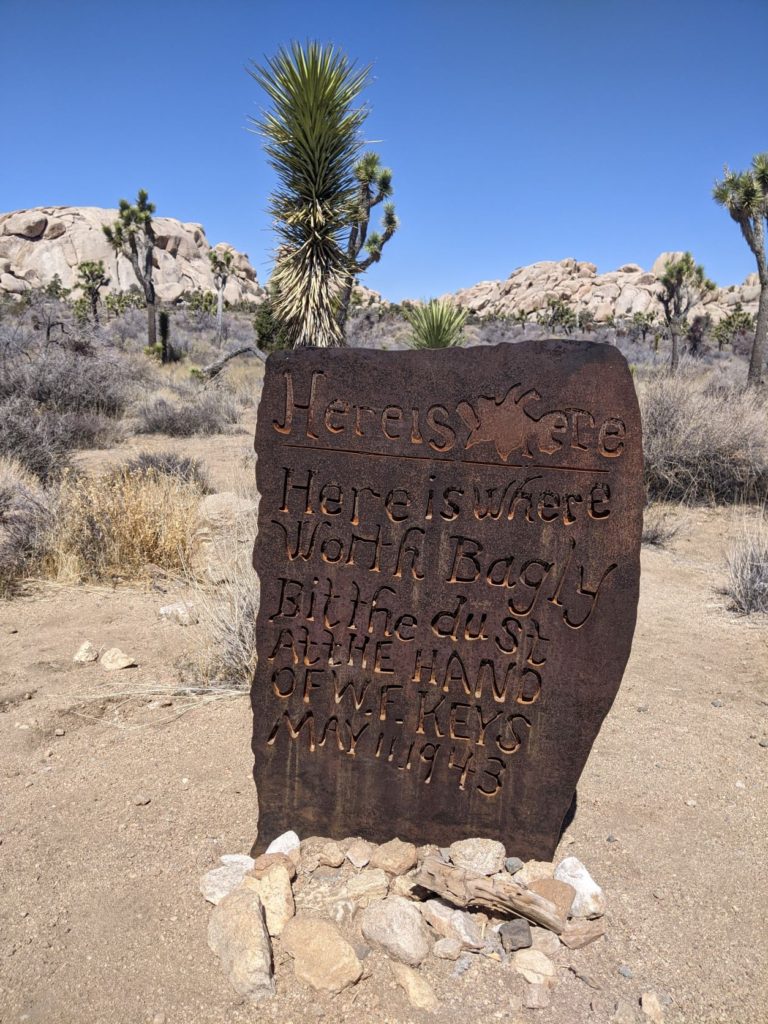 Worth Bagley's tombstone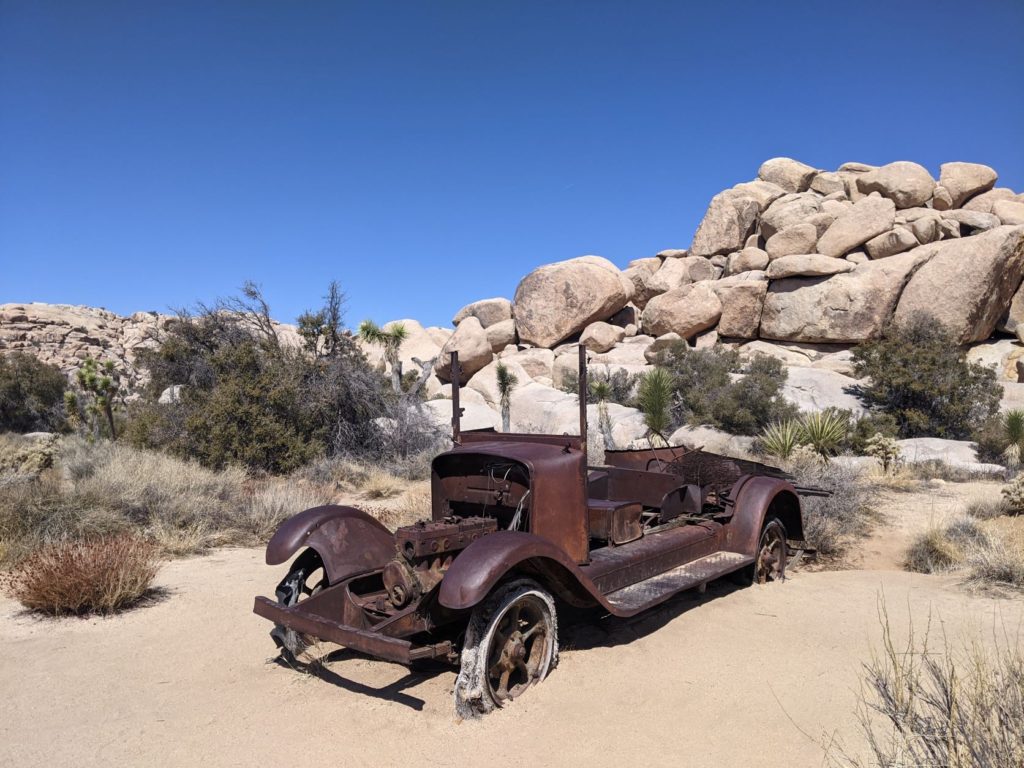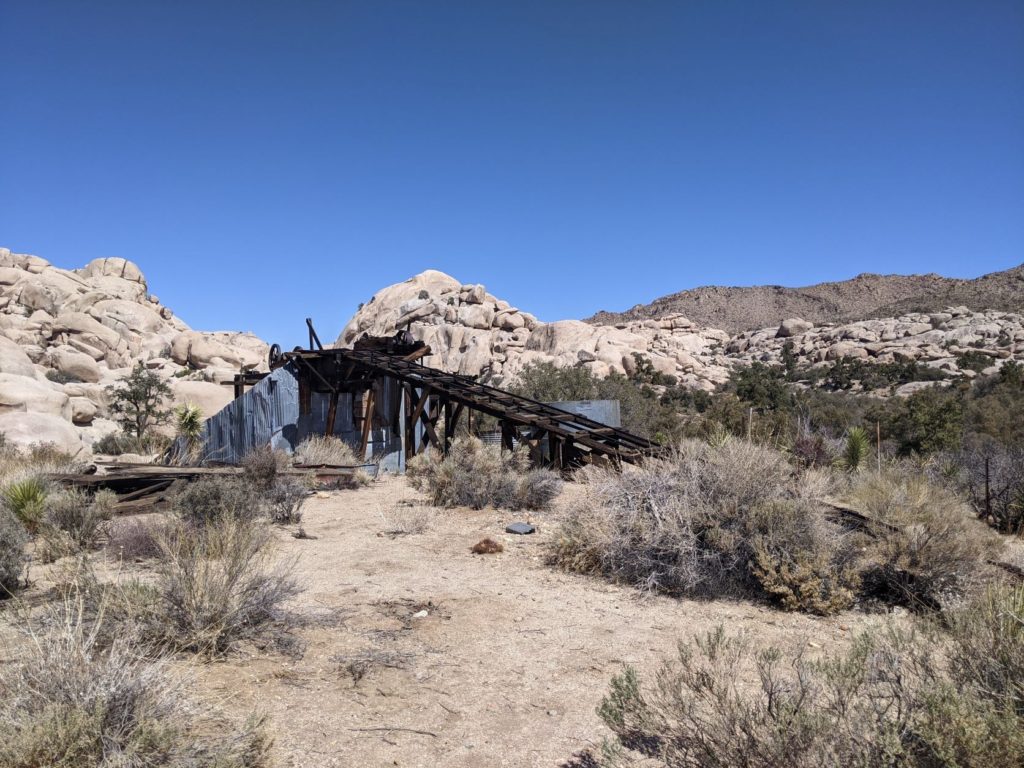 Abandoned gold mine
Although there is probably much more to explore in Joshua Tree NP, it was time to head to our next destination - right outside of King's Canyon and Sequoia National Parks. It was about a 5.5 hour drive to our Airbnb, which we highly recommend! This Airbnb was truly unique in that it was part of a winery (with complimentary wine tasting) and was once an art studio for renowned California painter Helen Clingan! The close location to the National Parks and the surrounding orchards was simply amazing. We grabbed some dinner, jumped in the hot tub, and ended the day with a relaxing soak.