Day 3: Sequoia National Park
Another early morning! We woke up and started the drive towards Sequoia National Park. On our way, we were surrounded by fields and fields of orange trees. It was truly a beautiful site, and we made a mental note to take a tour of an orchard later on in our trip. Unfortunately, we never found the time, but if you end up doing this, let us know how it was!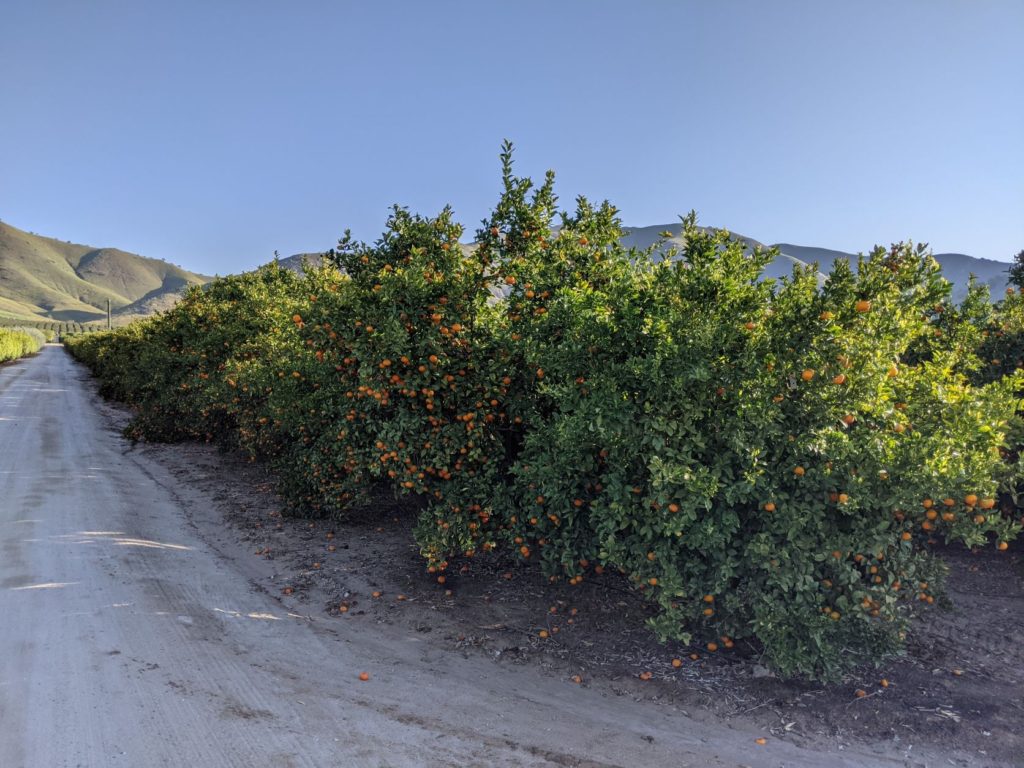 Orange Groves
After about a beautiful hour long drive, we made it to the entrance of Sequoia National Park. Time to get out your America the Beautiful pass! If you didn't buy the pass, the entrance fee is $35 and covers entrance to both Sequoia National Park and King's Canyon (check here for the latest information!).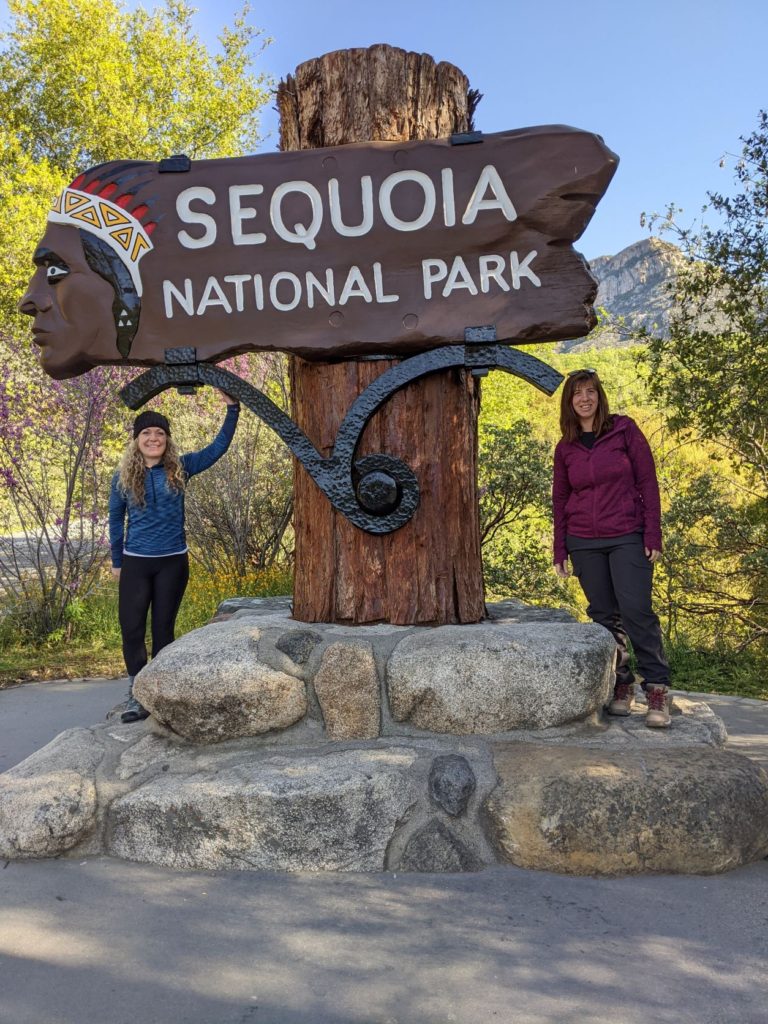 Sequoia National Park
There are many beautiful overlooks, but we again wanted to beat the rush and head straight to General Sherman Tree - the largest tree in the world by volume. There are plenty of signs and parking, so you shouldn't get lost. Unfortunately, even with getting there early, there was still a bit of a crowd. There is a short hike to get to the tree, but this should NOT be missed! The size is truly magnificent!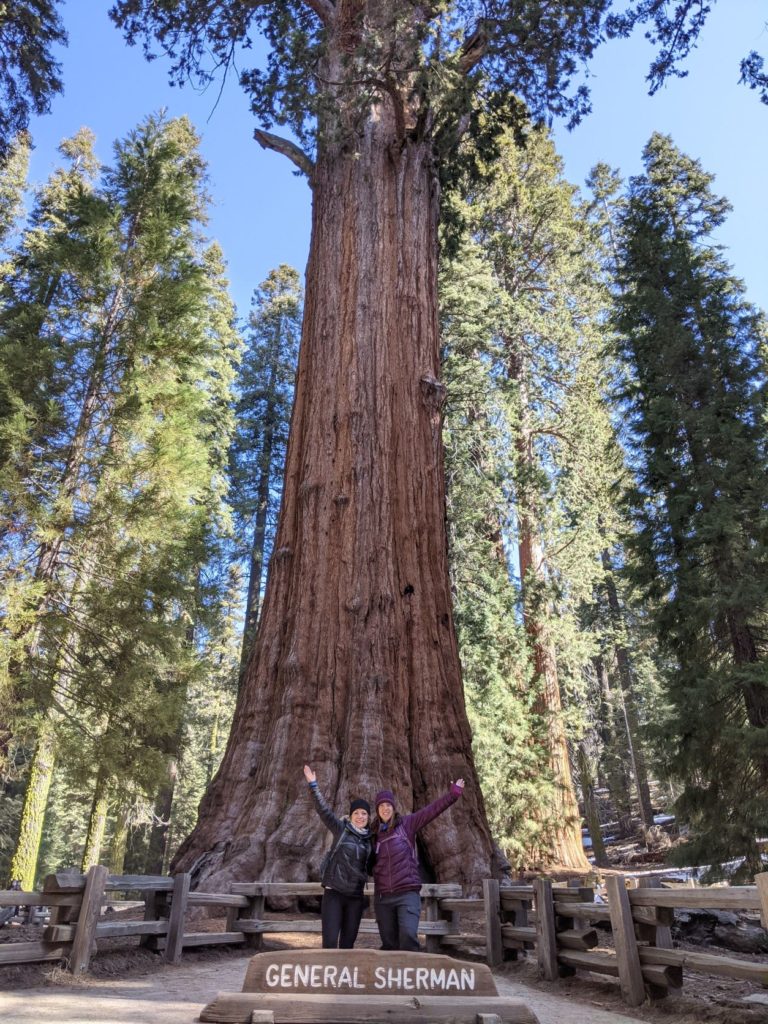 Largest tree in the world by volume
After getting your picture with General Sherman, be sure to explore the area some more. There are downed trees that have been tunneled out to walk through, there are giant twin trees, and most importantly, there is the Congress Trail. This is a 3 mile loop through some of the world's biggest trees, and it was truly astounding. If you can only do one hike in Sequoia, I recommend this one!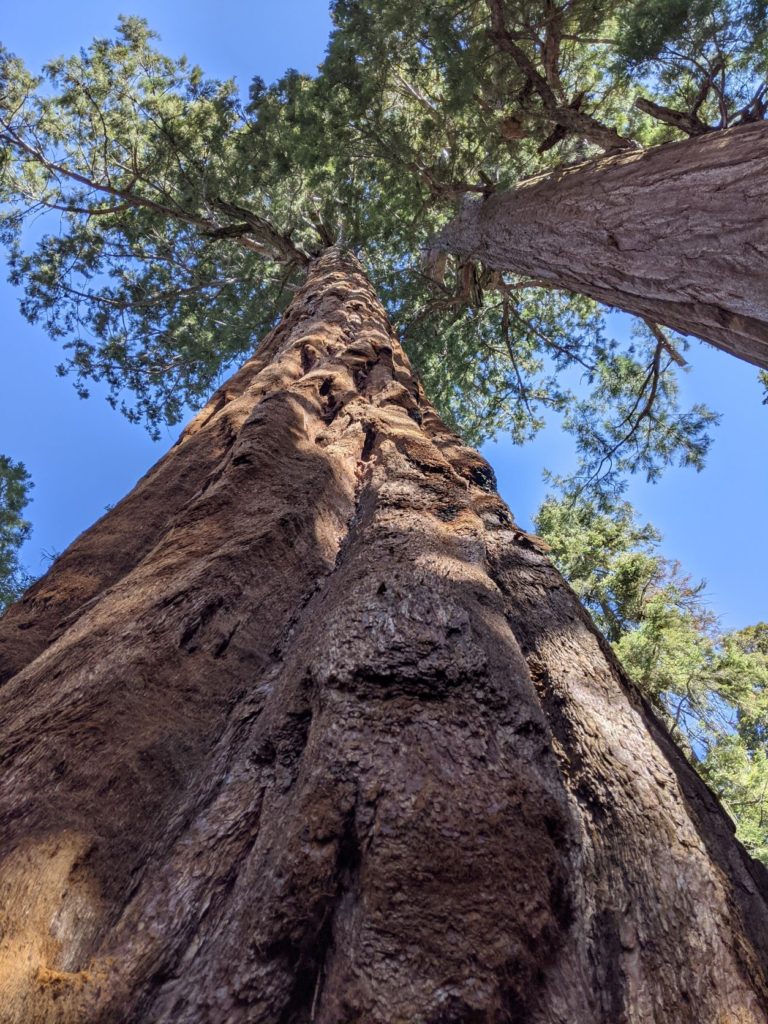 Looking up
Tunneled out trees
Make sure you stop at the Senate, the President, and all of the other aptly named trees on this hike. There were far fewer people than at General Sherman, and we had plenty of time to explore in just the sounds of nature.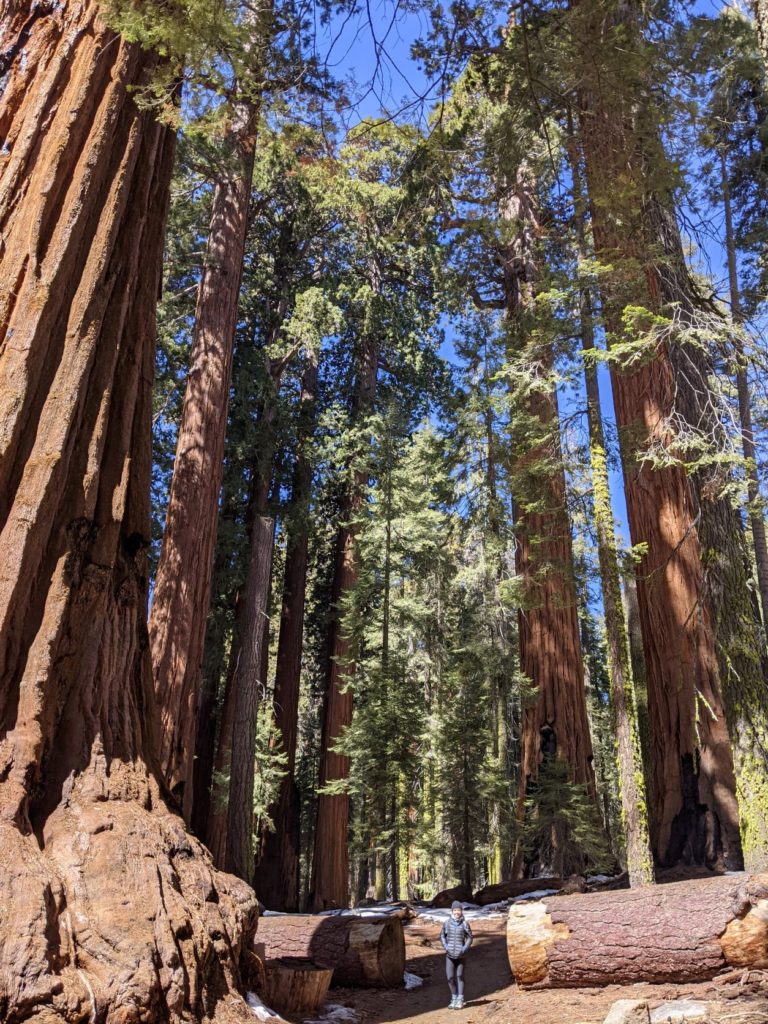 Can you spot Jenny?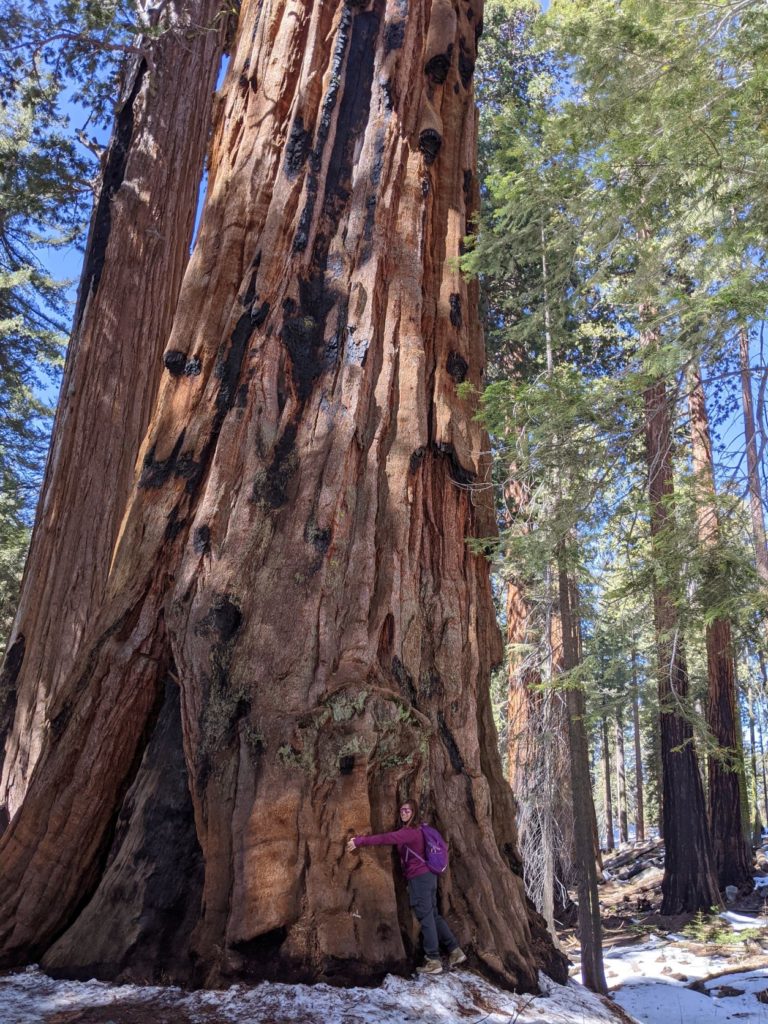 Tree hugger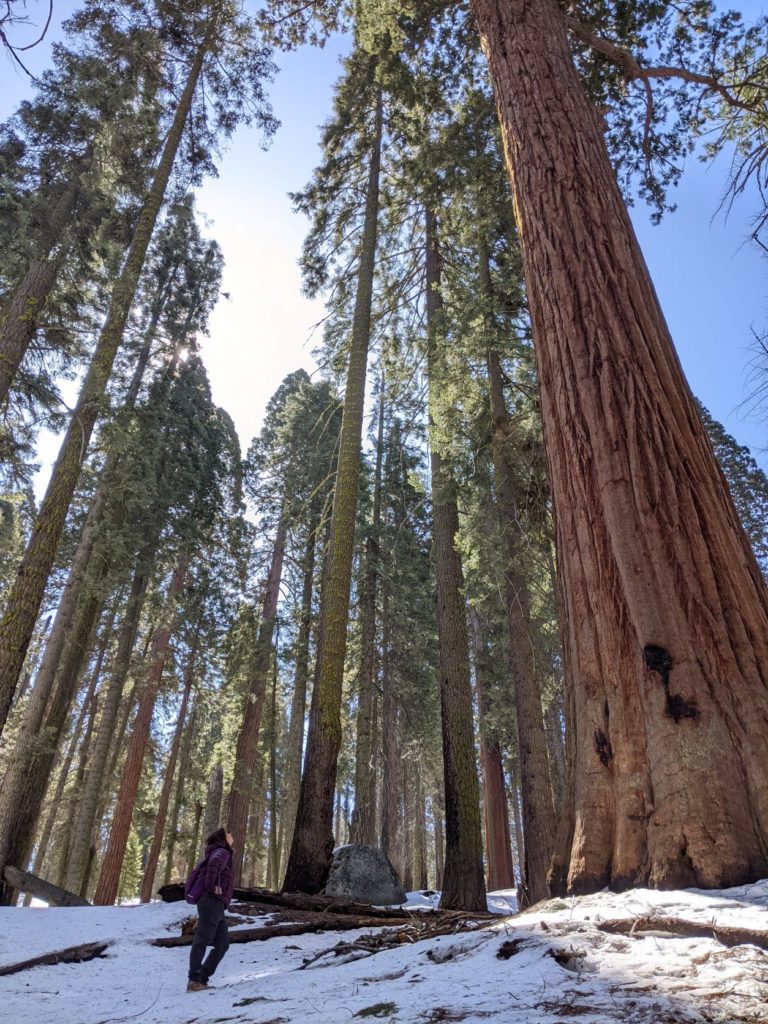 Admiring the size
Next, we headed to Moro Rock Trail. While it was only .25 mile to the summit, there are A LOT of steps (over 350!). Take your time and when you get to the top, you will be rewarded with beautiful panoramic views. I recommend this hike, but beware, it can get crowded!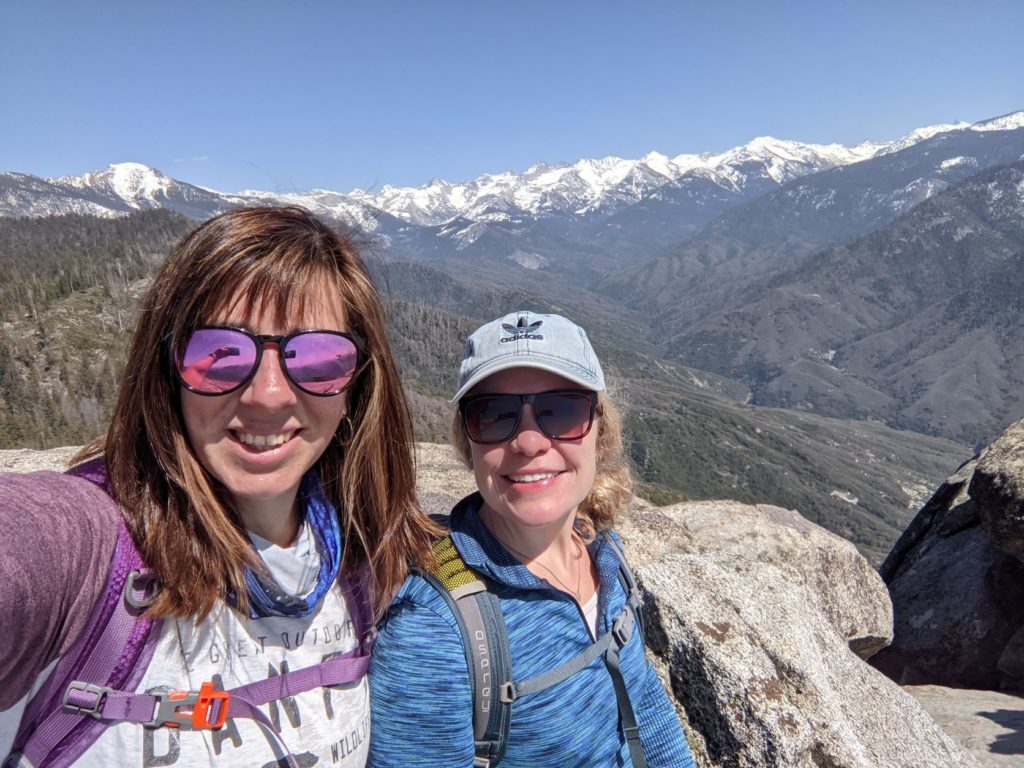 At the top of Moro Rock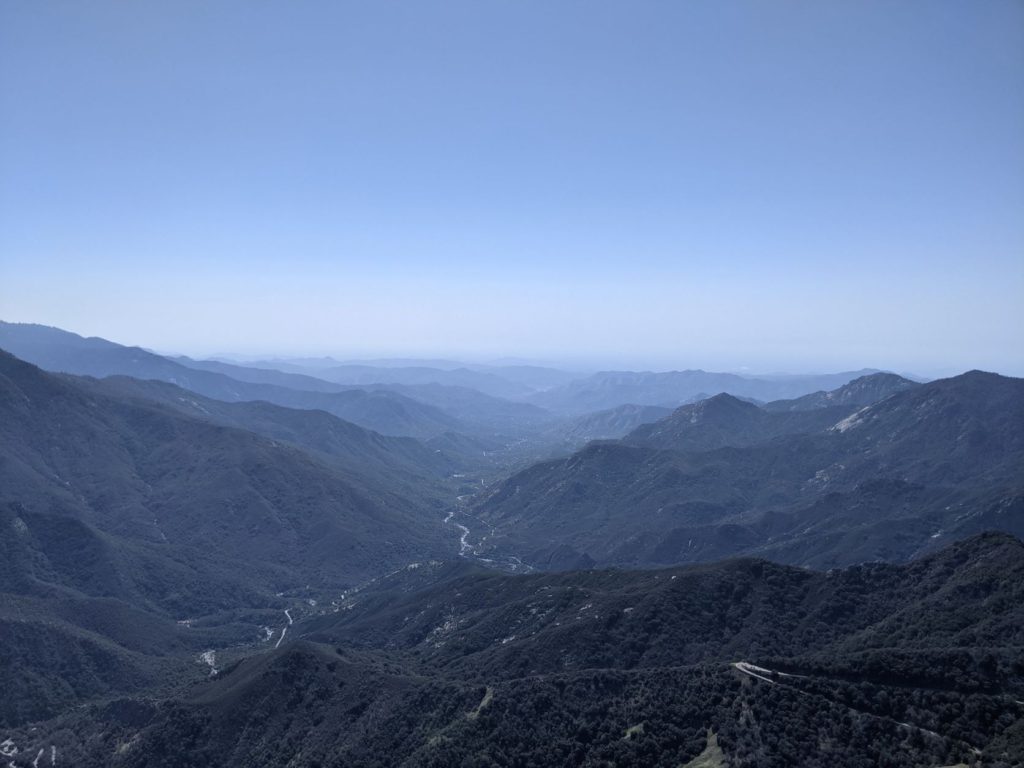 View from the top
After heading back down, we decided to go seek out Tunnel Log. Apparently during the summer, you can drive your car through this downed tree. Unfortunately during the spring, the road was closed and we had to walk 1.5 miles each way. The hike started at the Great Forest Museum (which we did not check out) and went mostly along the road. I probably would not recommend this hike unless you had the extra time. The views were pretty similar to what we had seen before, with the exception of a cool downed tree with the roots exposed.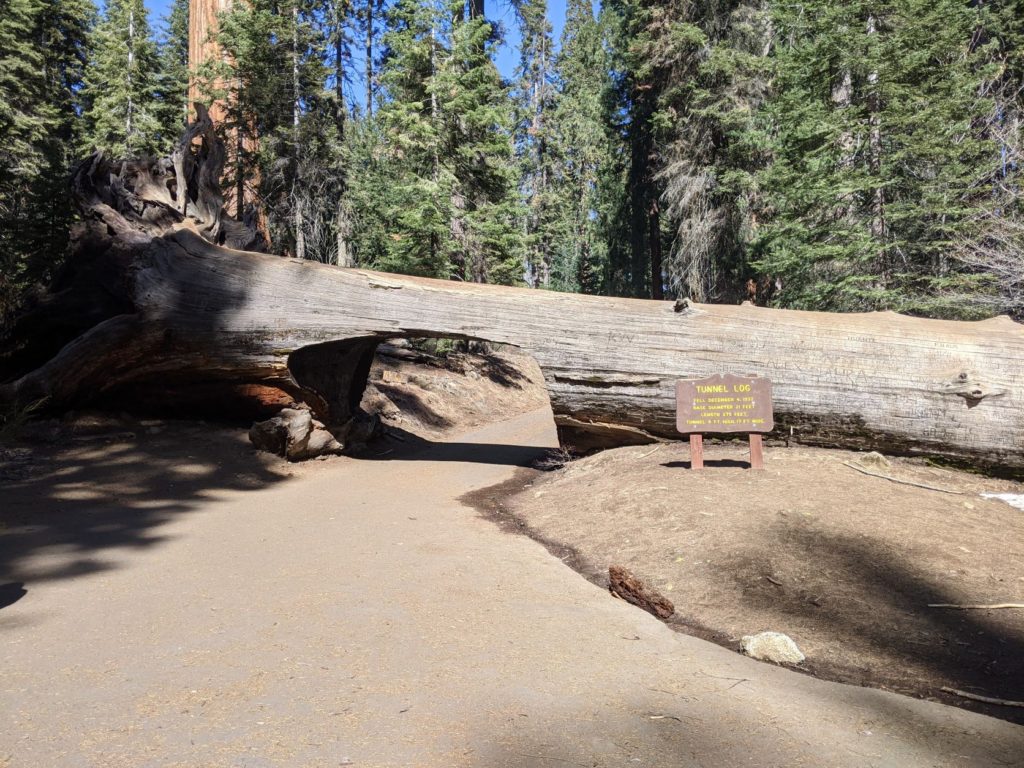 Tunnel log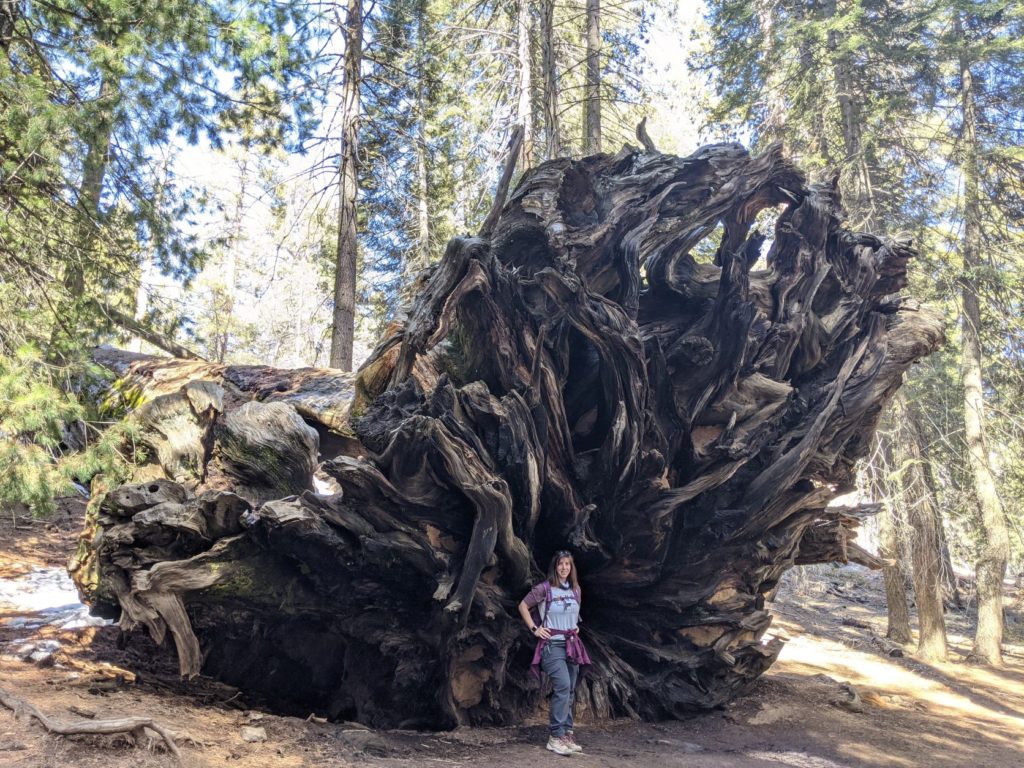 Downed tree
After Tunnel Log, we decided to head back towards our Airbnb, find a place for dinner, a sunset view (I told you we like our sunsets!) and enjoy the hot tub a little more. We ended up at Twin Valleys Smoky Mountain BBQ for some delicious food, and actually just pulled off on the side of the road somewhere outside of King's Canyon. There are several overlooks scattered every couple of miles, so we just picked one that was western facing and ate dinner with a beautiful view.
Dinner with a View
Two Girls Enjoy a Good Sunset
The sun set over the mountains and we drove back to our cozy Airbnb for some much needed rest and relaxation.
Day 4: King's Canyon National Park
We had set aside this day for exploring all that King's Canyon National Park had to offer. Little did we know that road closures would very much limit our ability to explore the area.
PRO TIP: Be sure to check the current conditions before heading out for the day. Although spring and fall may bring with it less visitors, it also brings snow and road closures.
Our first stop would be the General Grant Tree. This is the second largest tree in the world! And much less crowded than General Sherman! After admiring it's impressive size, there were several other trails in the area that we could investigate. One of my favorite places in this area was a downed tree that you could walk through. There were pictures of early loggers taking shelter in this tree, and just thinking about how long these trees have been around amazed me.
Walking through a tree
A little further down the road in King's Canyon, we were able to stop and admire the beauty of some yellow wildflowers.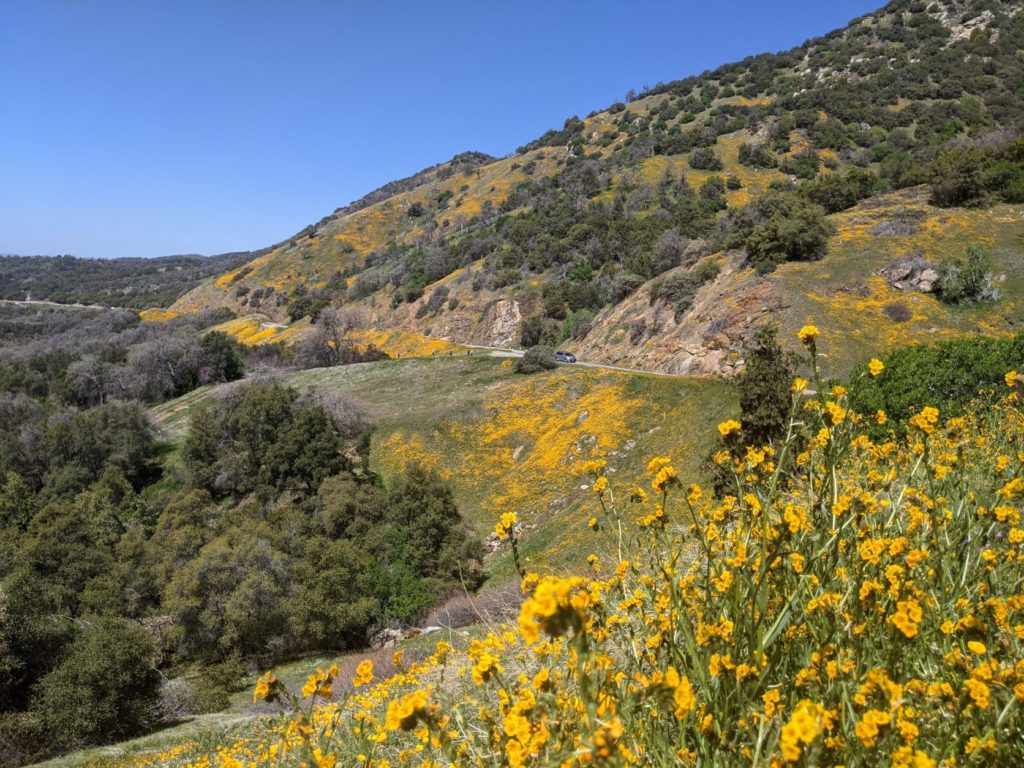 Spring is almost here!
Unfortunately, that was just about as far as we could go. However, if you're in the area and roads are open, we have heard great things about Big Baldy hike! I guess we'll just have to come back and try it out next time.
We used our newly-found free time to take advantage of the complimentary wine-tasting offered by our Airbnb. We also ordered a charcuterie board, which was AMAZING.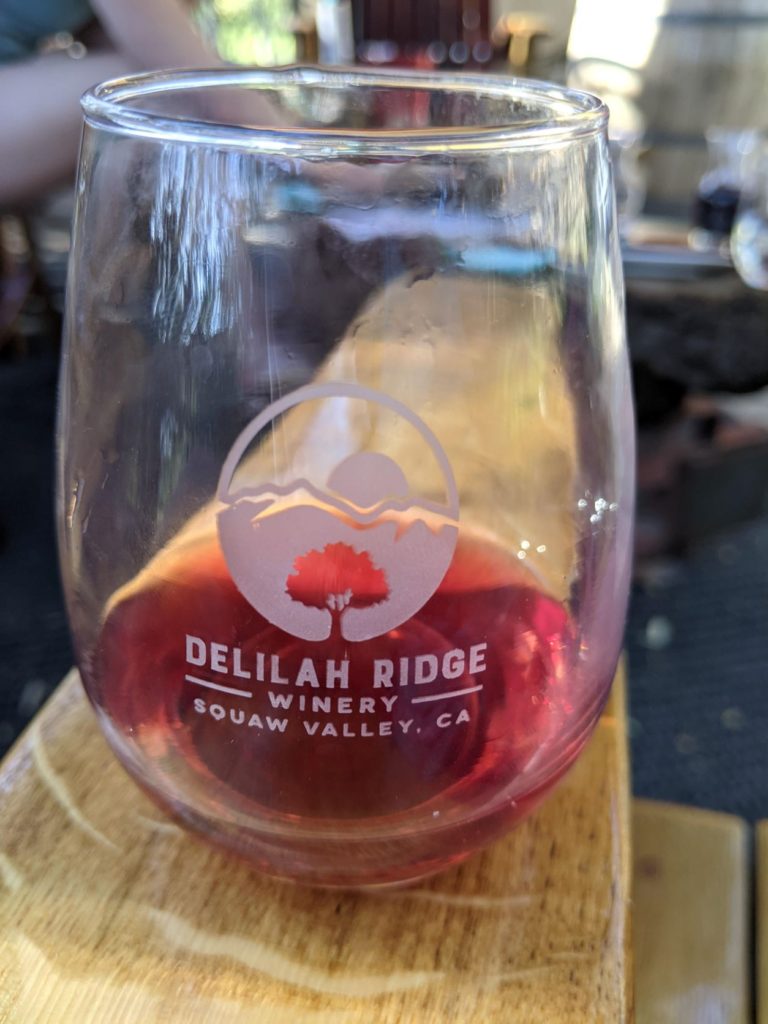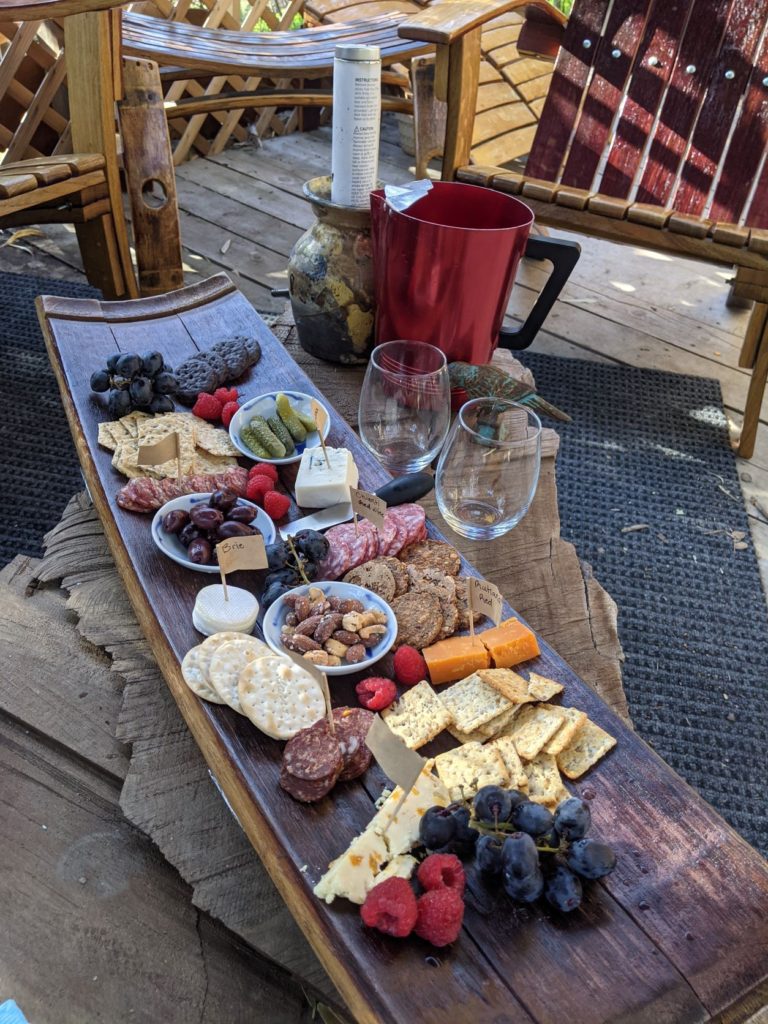 We had the pleasure to chat with our hosts and learn about their lives. They suggested we explore the winery grounds a bit after our chat, and we did so with pleasure. The vineyard was beautiful and there were adorable cows everywhere! We enjoyed the sunset with the cows before heading back for our final night at our Airbnb,
Our new friends