What to See in Split, Croatia in One Day
Takeaways
There is so much to see in Croatia and you are going to want to hit as many cities as possible while you have the chance. That is why we have compiled a list of sites to see and things to do in Split, Croatia in just one day.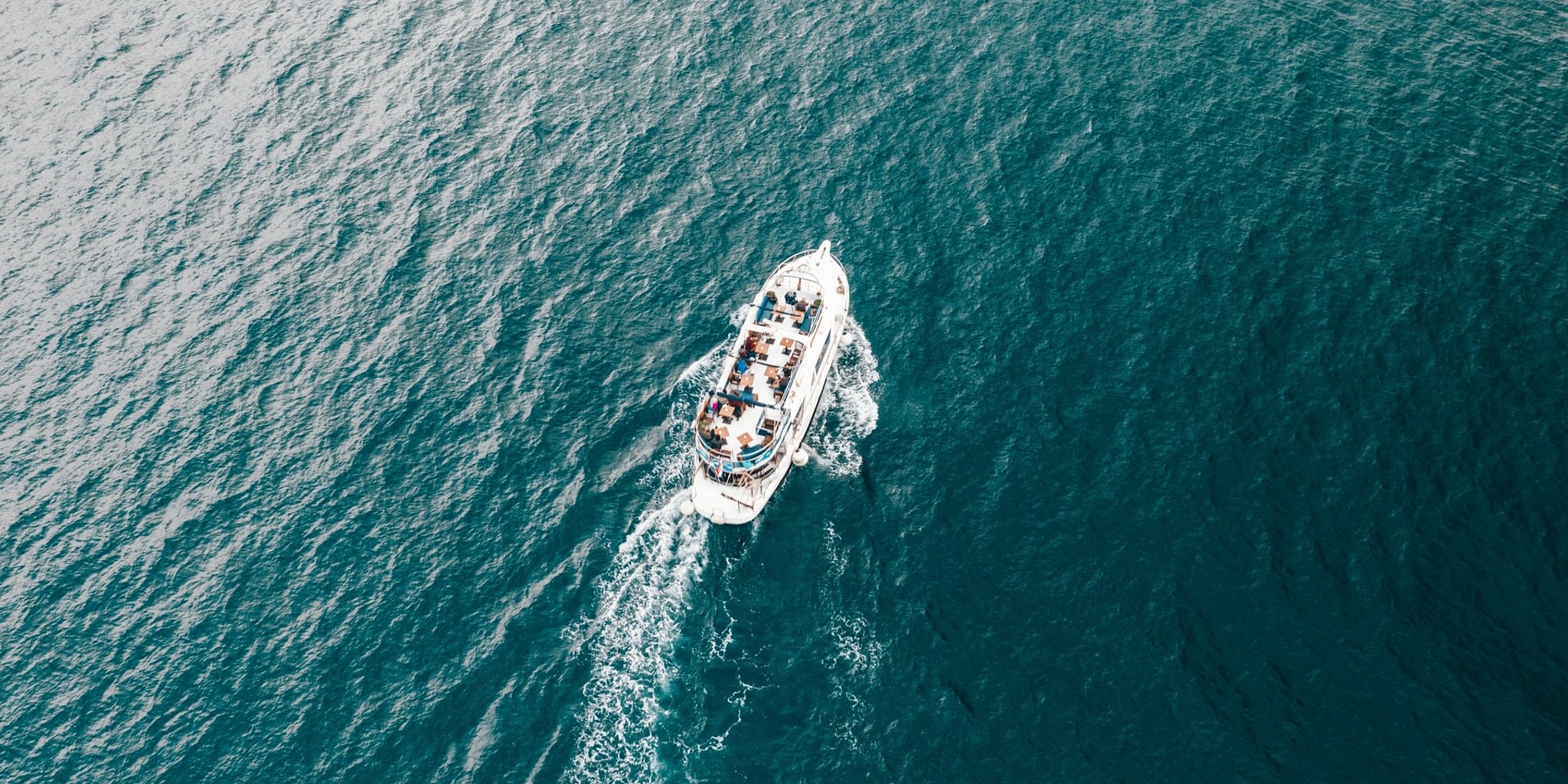 Split is the second largest city in Croatia, making it a popular destination for travelers seeking to explore the Mediterranean. This city is full of history and has been bustling and alive in its picturesque hills for thousands of years. We have picked the best of the best bucket list locations or activities that are guaranteed to make your time in Split unforgettable. Space out what you find on the list below and go at your own pace! Regardless of how long you decide to stay in Split, this article will help you plan your time in the historic city.
What to See in Split, Croatia in One Day? A Complete One Day Itinerary:
Some say that Croatia is like Italy, just not as expensive; and if you can get gorgeous views, delicious food and rich cultural history for a smaller price, then you definitely should not pass up the opportunity. Croatia is home to multiple UNESCO World Heritage sites (the walled city of Dubrovnik, Diocletian's Palace, and more) and remarkable coastal parks, cities and beaches. Geographically, Croatia had been passed between kingdoms for centuries – the Illyrians, Turkish, Balkans, and Romans have all had a hand in crafting and building Croatian history – literally, with architectural influences from around the world, to figuratively, shaping the story of the country's past as we know it. While the entire country is jam packed with historic sites and beaches that lure you into relaxation, you're here reading this because you are interested in visiting the city of Split. Even if it's just for a day, you want to make sure you are taking advantage of the best possible itinerary. Here is our list of what to see in Split, Croatia in one day:
As this itinerary suggests, starting with a walk up Marjan Hill is a great way to get the day started. In the 60s, Marjan was declared a park and has been protected and preserved by the city of Split ever since then. This is a great activity for anyone who wants to stay active or get some steps in while on vacation. The view at the top of the hill is stunning and the air is crisp, so taking a break and soaking in the views when you reach the top is a must. What's even better is the journey back down the hill – you will encounter some great local bistros, cafes, and restaurants where you can fuel up with some food and adult beverages.
After hiking or leisurely walking through Marjan, maybe you will want to relax on one of Croatia's beaches. Surrounded by the lush greenery of the Marjan Peninsula, Kasjuni Beach is one of Croatia's more peaceful beaches. Visitors to Kasjuni usually feel like they have more of a sense of privacy due to the beach's location and steep coast. While you will certainly find sand, this beach is certainly more pebbled than others and the lining of tropical trees and plants offer relief from the sun. All of your typical beach amenities can be found here – lifeguards, tons of parking nearby but still accessible by public transit, umbrella rentals, a beach bar and shower. There are many beaches beyond just Kasjuni and we recommend checking out this itinerary (or this one) for first-hand accounts of some of Croatia's best sun and surf.
Maybe after Marjan you will want to keep up the momentum and continue exploring – if that's the case, we recommend visiting Klis Fortress. Sprawled across a limestone bluff, Klis Fortress is a historic landmark for Croatia as the fortress itself was seized and controlled by different geographical powers for hundreds of years (first the Illyrians, then the Romans, then to a Croatian ruler, then the Turks and finally to the Venetians). The castle itself is about 7 miles from the center of Split and you can get there by bus! Visitors are free to roam about the fortress grounds and browse the small museum inside. By the way – Game of Thrones was shot here. We won't spoil what happened here in the show, but fans of the show will recognize it as Mereen! Embrace your inner dragon ruler and take in the amazing views and history at Kils Fortress.
Headed back toward Split's city centre, you are bound to stumble upon the Riva. Knowing where the Riva is will be incredibly helpful when you are navigating your way around the city. It's a reference point on any map and will lead you to famous landmarks, museums, shopping areas, ferry ports and more. The Riva is a bustling, aesthetically cool place to hang out and grab coffee or lunch. Some of the small shops and cafes stay open late into the night, so the Riva is a hub for fun at any time of the day. It is also great for some good, old fashioned people watching (in a non-creepy way)! The Split Ferry Port on the Riva is the perfect spot to watch the sun set over the city. If you head to the promenade for breakfast, brunch or lunch, definitely check out Brasserie on 7 – you have a great view of the sea and can enjoy fresh Dalmatian/European style cuisine. We highly recommend the seafood risotto or, for our breakfast lovers, the French toast with caramelized banana. Are you hungry yet?
Explore the fresh and fun markets of Split
Anyone who has visited Split can vouch for their incredible markets (take it from us). Outdoor markets are easy to come across in Mediterranean cities, and Split is no exception. Markets and bazaars are an important part of Croatian life – they are a space to meet, shop and find basic necessities for cooking. There are a handful of markets central to Split that offer fresh fruits and vegetables, like traditional farmer's markets, for picking up local ingredients and cooking at your accommodations if you have a kitchen. Some markets are home to small vendors to sell homemade art, crafts, pastries and other items that make for perfect souvenirs. The Green market and the fish market (known as Ribarnica) are the two most central markets as they sit right near Diocletian's Palace.
Roman ruins around the world don't compare to what you will see at Diocletian's Palace as it's the most, if not the best, preserved piece of Roman architecture in the world. Emperor Diocletian, who voluntarily gave up his throne in the 4th century, designed this massive fortress to house not only himself but also military personnel and making the fortress feel more like a small town. Today, the palace is what is considered the old town of Split, with charming, small shops, cafes and restaurants, making it a relaxing and luxurious place to explore. There are multiple gates (Gold, Silver, Iron and Brass gates, respectively) surrounding the palace, each overflowing with historical references that you could spend all day admiring. As you walk through the palace grounds, there are so many small intricacies and details hidden in the architecture – for example, you will see original mosaic pathways (some are under construction at times) or statues under archways that hang down from the top of the arches. Get more in-depth details about what to see at Diocletian's Palace in this itinerary.
Cathedral of Saint Dominus
The Cathedral of Saint Dominus is another piece of well-preserved Roman architecture that can be found in Split. The cathedral itself is a part of Diocletian's Palace and has an octagonal shape. Inside the cathedral, you will find works of art and religious artifacts dating back to the 13th century – some examples include the Madonna and Child panel painting, mass vestments and gold chalices used during regular mass proceedings. See the bell tower in the photo above? You can climb all the way to the top and get a fantastic view of Split. Be careful – some travelers have said the winding stairs made them feel a little dizzy, but getting to the top was well worth it! If you are feeling particularly warm or need a break in a cooler place, take a break in the crypt of the cathedral. The crypt is usually quiet and stays cold even in extremely hot weather, but it also has a peaceful and reflective vibe to it – so if you're looking for a place to pause and process the incredible amount of culture and history you will be taking in during your Split adventures, this is a great place to do so.
Croatian National Theatre
Community arts are a part of Split's cultural roots. The Croatian National Theatre is the country's oldest building devoted to theatre and hosts 300+ live performances annually (minus the year of COVID) right in the city of Split. With that many performances taking place over the course of a year, we think it is safe to say that art and performances are accessible to those living in Split and tourists coming from all corners of the world. The theatre hosts a vast variety of performances, such as professional/street theatrical performances, dance troupes, classical live symphonies, jazz bands, film festivals and more. Music festival fans may also recognize Croatia's National Theatre as one of the homes of Split Summer Festival. The festival was established more than 50 years ago, but all roads lead back to the National Theatre as a crucial venue in the curation of the festival. If you're interested in attending the festival, it usually takes place over the summer months (July to August) and we recommend planning far in advance when it comes to reserving accommodations at local hotels and tickets to various events.
Wander through Old Town – People's Square
Old town Split and the People's Square brings us to the end of your one day adventure in Split. The traditional name for this area is Pjaca and it lies along the west wall of Diocletian's Palace. People's Square is a fine place to see a diverse set of architecture – the Old Town Hall is a beautiful Gothic style building, now serving as an exhibition hall, right in the center of Pjaca. While ancient and traditional monuments surround the square (each with a unique story), you can also find lively bars, restaurants and shops to indulge in at the end of your day. We recommend getting a good look at the clock tower at night – the city lights the clock face up and you can see its 24 numbers instead of 12! If you are in the area around dinner time, we highly recommend reserving a table at Konoba Fetivi. Literally translating to "local tavern," this Michelin star restaurant is serving up authentic, real deal Dalmatian cuisine – from seafood platters to black risotto, and homemade secret-family-recipe desserts, there is no way you could go wrong at this local tavern.
Conclusion
We love our itinerary – it features all aspects of the city that travelers rave about. Split is a coastal city, open to travelers who enjoy being outside in nature, whether that be at one of Split's beaches or hiking through one of the parks that are super accessible. The city is also a hub for historical and cultural exploration; with Diocletian's Palace being one of the city's main attractions and a UNESCO World Heritage site, the country's storied past of rotating emperors, and the cultural traditions of the Mediterranean, you can cover a lot of cultural and historic ground when visiting Split, even in one day. We hope this gave you an idea of what to see in Split in one day!