12 Best Things To Do in Spilt, Croatia
Takeaways
This article will cover the 12 best things to do in Split, Croatia so continue reading to discover the best places to visit to make your trip memorable.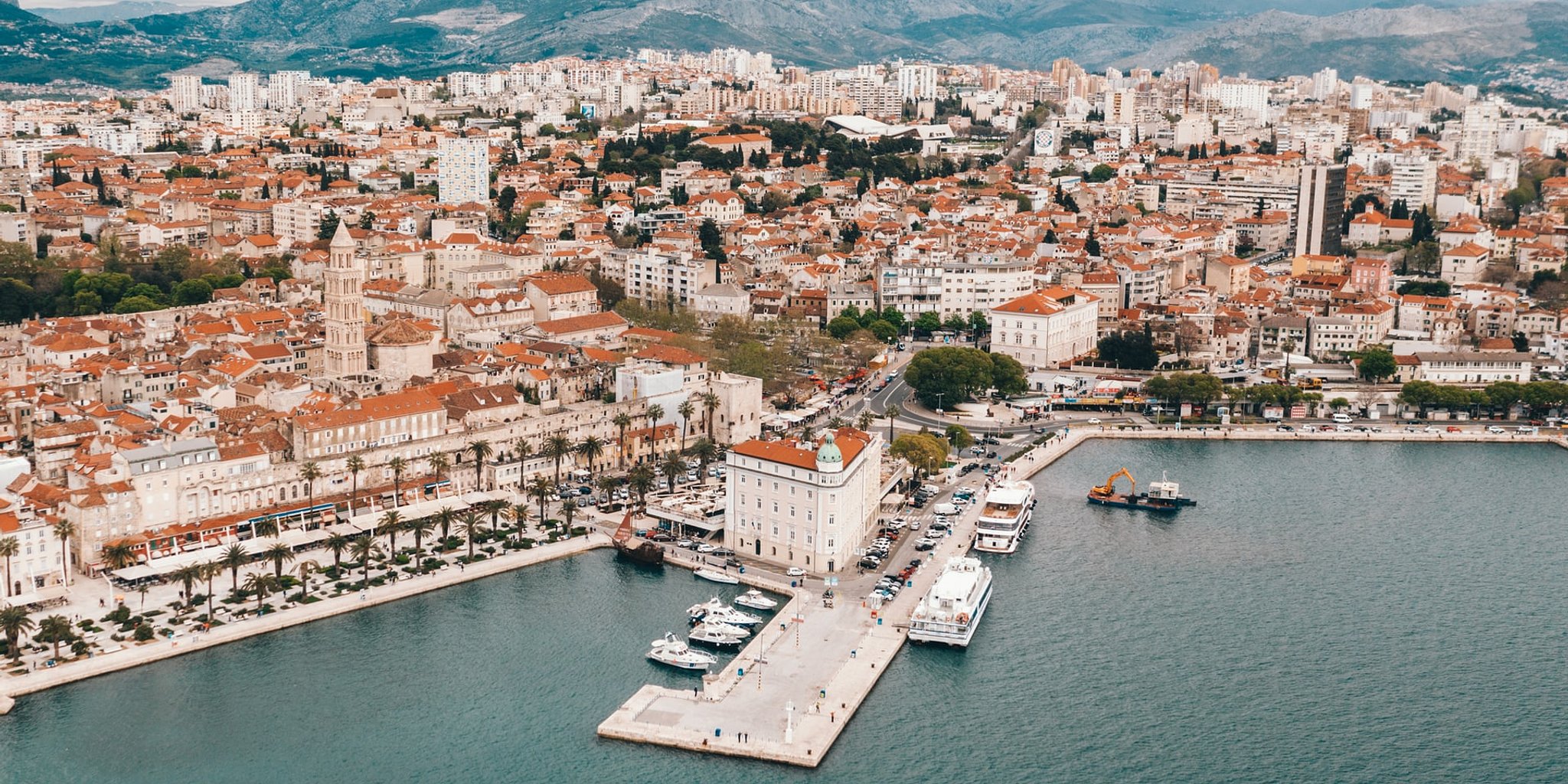 Croatia is a country between Central and Southeast Europe and is located on the Adriatic coast. Over the years, it has become a popular holiday destination as it is packed rich in culture, history, and stunning islands.
Split is a beautiful and vibrant port city which is located between mountains and coastline and it is the second largest city in Croatia. You will not get bored in Split as there is always something to do, from day trips to buzzing nightlife and fancy restaurants, there is something for everyone. The city has become a well-liked destination with many islanders stopping there from hopping off a cruise.
Best things to do in Split Croatia
Split is a bustling and lively city and is rich in history and culture. There are many things do in Split, Croatia for young adults. From museums, stunning waterfalls and national parks, beautiful coastline and crazy nightlife, there is something to suit everyone's tastes.
Make sure to experience some of the highlights that Split has to offer during your trip:
Game of Thrones Tour
Diocletian's Palace
Secrets of Split
Split Island and Cave Tour
Free Walking Tour
Marjan Forest Park
Free Walking Tour
You do not need to spend lots of money during your trip. There are plenty of free things to do in Split, Croatia. Why not start with a free walking tour of the city? They are the best way to discover the best places and learn about the history and culture of Split by an experienced guide. It will blow your mind when you hear about the legends of Split. This tour usually lasts 1 hour and 15 minutes and covers all the highlights of the city to make your experience in this wonderful city unforgettable.
Free walking tour - https://www.freetour.com/split/free-walking-tour-split
Diocletian's Palace
If you are just stopping in Croatia for a day or two from a cruise, there are a few attractions near to the port including Diocletian's Palace, so you will not be short on things to do in Split, Croatia from a cruise ship. Diocletian's Palace is an ancient palace located on the harbourside which was built by the Roman Emperor Diocletian in the fourth century AD. Perfect for history buffs. It was recognized as a UNESCO World Heritage site in 1979. If you are interested to learn about the history and would like a tour of the palace by a local guide, tickets cost £17.50.
Cathedral of St. Domnius
The Cathedral of St. Domnius is one of the best-preserved Roman buildings which is still standing strong. It was built in 311 AD as a mausoleum for the last persecutor of the Christians, Diocletian making it the second oldest structure in the world. It is one of the best things to do in Split, Croatia as it is the most popular attraction and is located in the heart of the Diocletian's Palace. Make sure to climb the steep steps up to the top of the bell tower to experience spectacular panoramic views of the city and the surrounding islands.
Cathedral of St. Domnius - https://www.daytripsfromsplit.com/split-attractions/cathedral-of-st-domnius/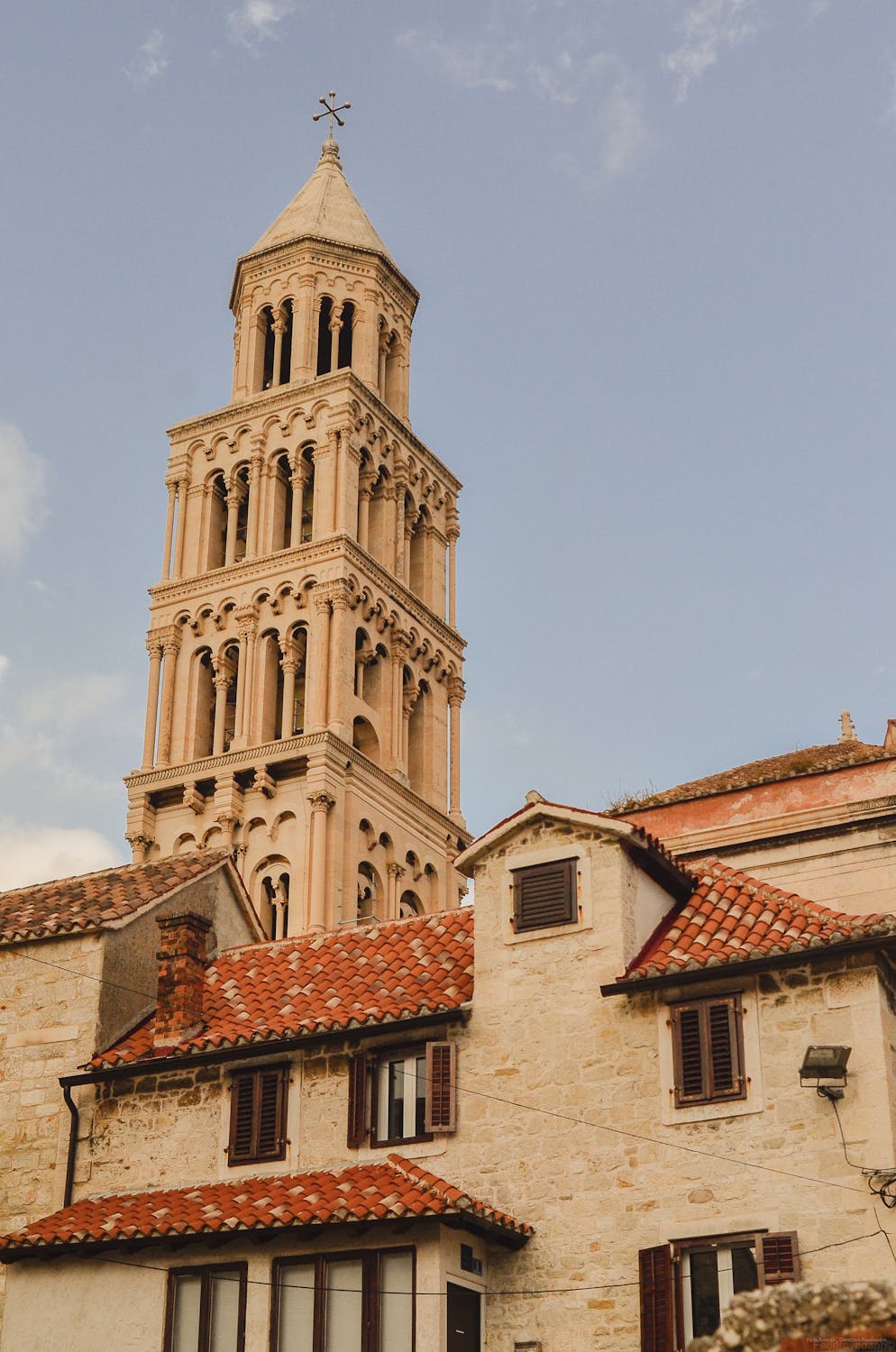 The Old Town of Split
If you are looking for things to do in Split, Croatia, why not explore the historic old town. Next to the Diocletian's palace, is a maze of cobblestoned lanes and streets. Take a break to relax and enjoy a meal or a coffee while gazing at the old town clock in one of the many restaurants and cafes that spill out into this stunning square. The old historic buildings and architecture is not to be missed. It will give you an insight into how the Roman Empire and the Mediterranean used to be hundreds of years ago.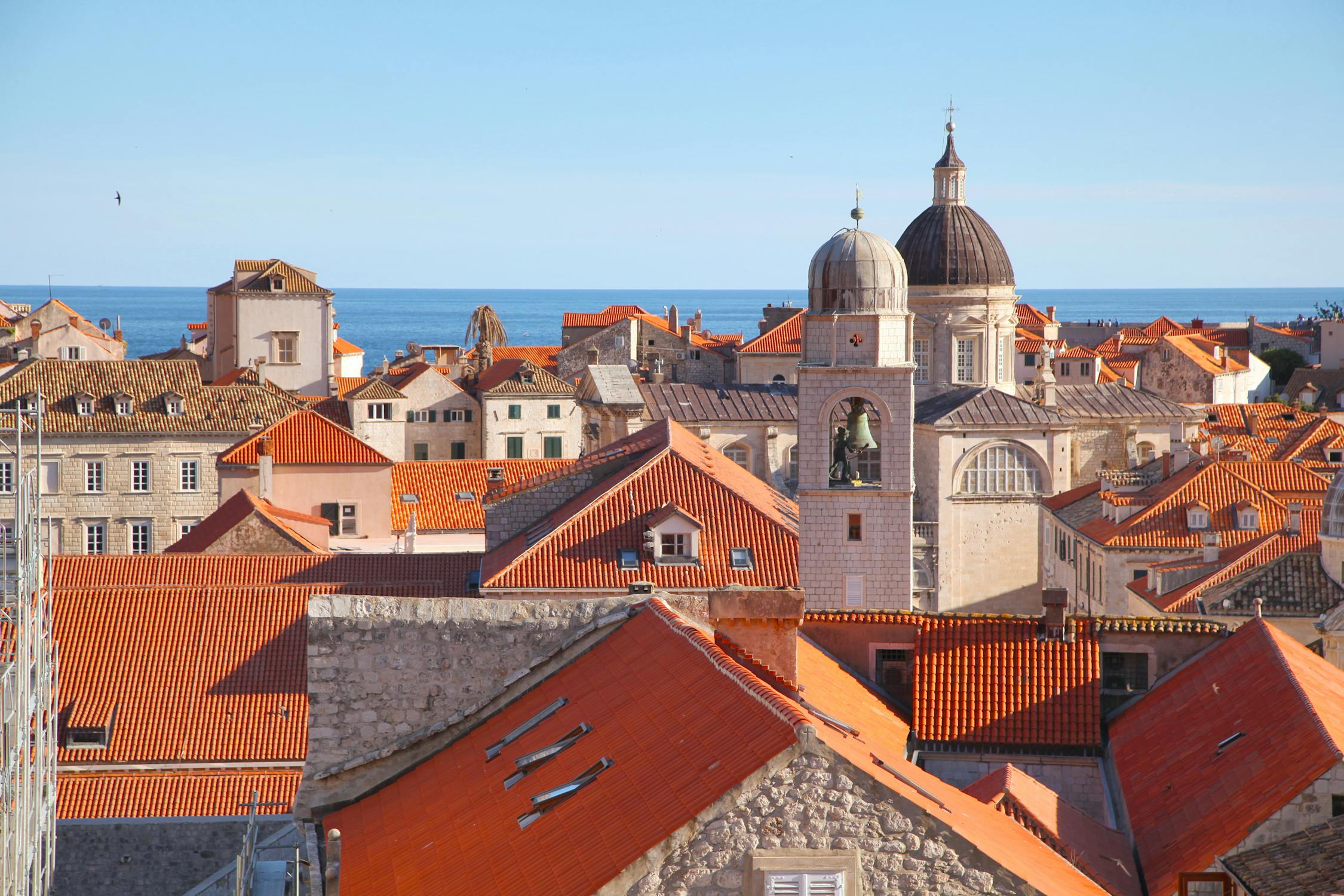 Game of Thrones Tour
If you love game of thrones, you may want to go on a tour. Your guide will take you on an exciting journey as you explore the ancient city including the sites used to film this legendary series and follow in the footsteps of your favourite characters while learning about the city's history. Listen to interesting facts about the filming process and discover the cellars of the Diocletian's Palace where the scenes of Game of Thrones were shot and the site where the Meerenese slaves lived in season four. Take in the magic as the show is brought to life right in front of your eyes. It is one of the best things to do in Split, Croatia for history lovers and those who are big fans of this show. Tickets cost £30.32 per person.
Game of Thrones Tour - https://www.getyourguide.co.uk/split-l268/split-game-of-thrones-tour-t63335/
Secrets of Split Tour
Why not make your trip unforgettable by going on a tour to find out the mysterious secrets of this vibrant coastal city? It is one of the best things to do in Split, Croatia because you will see this stunning city in a sophisticated way by:
Dining like an emperor while you try the local delicacies such as smoked ham
Sipping a taste of the local's favourite lunchtime beverage
Getting the gossip on Split's most famous emperor
Uncovering the secrets that have been hidden in the walls of Diocletian's Palace for centuries
The tour lasts 2-3 hours and you will receive a local English-speaking guide who is an expert in the history of this city, a traditional snack, and a glass of wine. A perfect way to spend a morning or afternoon in this fabulous city. Please be aware that modest clothing which covers your knees and shoulders must be worn when entering the cathedral.
Secrets of Split tour - https://www.urbanadventures.com/Split-tour-secrets-of-split
Split Island and Cave tour
One of the best things to do in Split, Croatia which is perfect for those seeking an adventure is to go on an Island and cave tour. If you are looking for something to do for the day and wanting to treat yourself, why not splash out and enjoy a day of luxury? The blue cave tour is the most popular all day boat trip in Croatia. Included in the price on this deluxe boat, you will enjoy a breakfast, delicious grilled lunch including the freshest seafood, ice cream, alcoholic and soft drinks in a private summer house in a secluded bay. Sounds like a dream! If you feel like taking a refreshing swimming break to cool down after leaving Hvar before heading back to Split, you will also receive swimming aids and snorkelling gear. Tickets are 140 euros.
Split blue cave tour - https://splitsea.tours/deluxe-blue-cave-tour-croatia/
Marjan Forest Park
Marjan forest park is a natural beauty. This stunning park is surrounded by forest hillsides, botanical gardens, viewpoints, and jogging paths. It is perfect for nature lovers making it one of the best things to do in Split, Croatia for young adults. Take a hike up one of the paths to a viewing point where you will see breath-taking views over Split. Enjoy a long walk through the park and towards Kasjuni beach, an ideal way to spend a quiet and peaceful afternoon away from the business of the city. If you want time to relax after a long walk and want to capture a gorgeous sunset, then take a tour around Marjan hill and famous parts of the Split coast, where you will also experience the scent of the Croatian heritage and the beauty of the nature while also learning about the historical monuments. This tour will take approximately 2 and a half hours. Tickets cost £37.61.
Marjan sunset cruise - https://www.lonelyplanet.com/croatia/dalmatia/split/activities/split-marjan-sup-sunset-cruise/a/pa-act/v-67175P1/358789
Marjan forest park - https://www.lonelyplanet.com/croatia/dalmatia/split/attractions/marjan-forest-park/a/poi-sig/1265841/358789
Split Archaeological Museum
This archaeological museum in Split is the ultimate place for history and nature enthusiasts. It is the oldest museum in Croatia and was built in 1820 by the Dalmatian government in Zadar. The museum displays diverse artifacts in a beautiful estate-like garden. It is one of the best things to do in Split, Croatia for young adults because they host workshops for children and young people throughout the year, which provides a great opportunity to learn more about the history and cultural heritage of Croatia. The museum has received several awards for its outstanding work.
Archaeological Museum Split - https://www.armus.hr/muzej/povijest-muzeja/arheoloski-muzej-u-splitu
Riva Boardwalk
One of the free things to do in split croatia is spending a morning or afternoon strolling through the Riva boardwalk in the city centre. This lively waterfront features scenic views of the beach, and is filled with numerous shops, bars, and restaurants. Why not treat yourself to a refreshing cocktail while taking in the stunning views and people watching in one of the many seafront bars or cafes? Sounds like a perfect way to relax and enjoy your holiday in Split, Croatia.
Riva - https://riva-city-center.business.site/?m=true
Split Circus
Head to Split circus which is a friendly bar in the city centre for a great night out. It is one of the best things to do in Split, Croatia at night because it offers cheap drinks and a good mix of entertainment from live music to stand-up comedy. It provides a nice cosy atmosphere with dim lighting and walls lined with bookshelves. Live music is played here most nights, as well as regular comedy and open mic nights so you will be sure to experience a night of fantastic entertainment.
Split Circus Bar - https://uk.hotels.com/go/croatia/best-nightlife-split
Mestrovic Gallery
Mestrovic gallery is one of the most popular things to do in Split, Croatia for art lovers. It is an art gallery which is dedicated to promoting, displaying, and researching the famous artwork and life of Ivan Mestrovic. He was a famous Croatian artist during the first half of the 20th Century. His work is displayed in this museum for the general public to see which includes sculptures, paintings, architectural drawings, and furniture. The gallery is free to enter and is open from Tuesday – Saturday.
Mestrovic Art Gallery - https://mestrovic.hr/galerija-mestrovic/
Split is a lively and vibrant coastal city with a rich history and cultural heritage. There are plenty of things to do in Split, Croatia as it offers something to suit every one's tastes. Whether you are stopping from a cruise and only have a day or two or you are on a city break and have a few days, there is always something to do and you will not be bored. From museums, art galleries and historical palaces, to beautiful coastline, bustling bars, cafes and restaurants and excellent day trips, you are sure to have an unforgettable trip in this fantastic city.