20 Things To Do in Havana, Cuba
Takeaways
There is something to suit every taste in Havana, Cuba from art galleries, museums, hip bars, and cafes to salsa dancing, you are sure to have a great holiday. This article covers 20 of the best things to do in Havana, Cuba to make your trip memorable.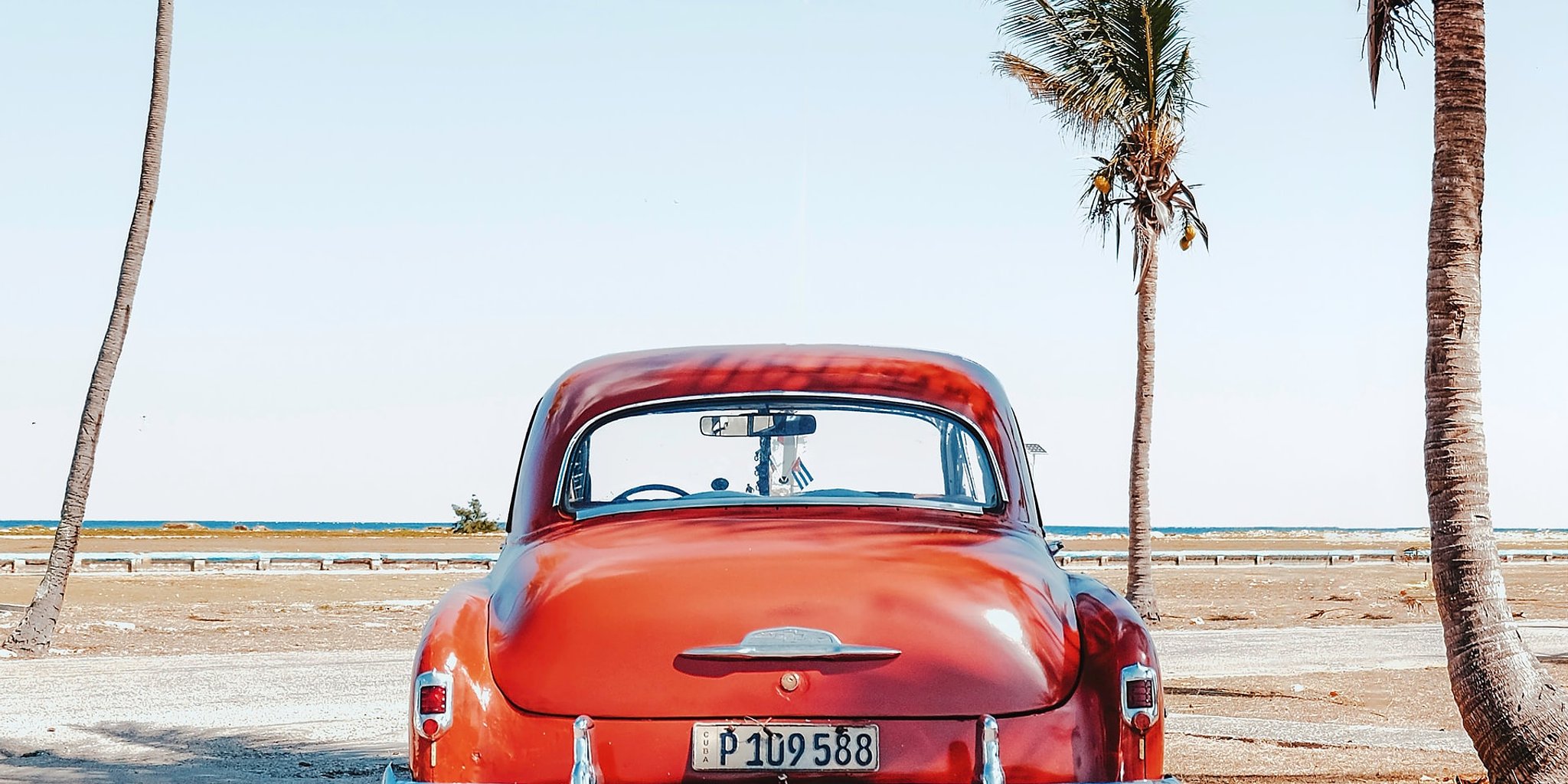 Havana is the capital city of Cuba. It is a beautiful city rich in history and culture. Its Spanish colloquial architecture dates back to the 16th century which includes the maritime museum, the Castillo de la Real Fuerza and a fort. In Old Havana lies the Plaza Vieja and Cathedral De San Cristobal. These historic buildings reflect of the city's vibrant architecture. The 1920s was an interesting period in Havana with the National Capital building being an iconic landmark from this era.
Things To Do in Havana, Cuba
This is a public building which was opened by Cuban president Gerado Machado. It was built between 1926 and 1929 under the direction of Eugenio Rayneri Piedra making it the most iconic building in Cuba during the 1920s era. It has been the symbol of parliamentary power and was used by the Cuban government until 1959. Take a moment to appreciate the stunning architecture, explore the halls and have a look at the grand staircase. It is one of the best things to do in Havana, Cuba if you are interested in history and politics.
This historic square dates back to 1559. It is a beautiful square lined with a mix of diverse buildings and architecture that are very well maintained. If you are looking for things to do in Havana, Cuba at night, then the old town square is the best place. Enjoy a delicious meal in one of the restaurants overlooking the square, then watch street performers and live entertainment. You will love experiencing the lively buzz of the city at night.
This museum of fine art holds exhibitions of fine art collections from the colonial times to contemporary generations. It is one of the best things to do in Havana, Cuba if you are into art. This museum has over 30 thousand pieces of Cuban art from the 17th century, as well as collections of universal art including paintings, sculptures and drawings which are grouped into five areas of geographical-cultural significance. You can choose to explore the museum at your own leisure or choose a guided tour. Tickets cost 125 Cuban dollars for 1 building, 200 Cuban dollars for both buildings and 50 Cuban dollars for the guided tour.
Plaza de la Catedral is one of the five main squares of old town Havana and is home to the Catedral of Havana. This square used to be a swamp but was later drained and used as a naval dockyard. When the cathedral underwent construction in 1727, it became the site of one of Havana's magnificent mansions. It is one of the greatest things to do in Havana, Cuba due to it being one of the liveliest squares as it is also filled with hip bars and restaurants. It is great for watching young boys play football, street performers or listening to live music.
Catedral de Havana is one of the eleven cathedrals on the island. It is the main landmark in the lively square of Plaza de la Catedral as it is famous for its stunning architecture. It was built between 1748 and 1777. The remains of Christopher Columbus were held in the cathedral between 1796 and 1898 before they were taken to Seville Cathedral.
The Castillo de la Real Fuerza is a bastion fort located on the Western side of the harbour. This ancient site was built to defend against an attack by pirates in 1558. It is believed to be the oldest stone fort in all of the Americas. In 1982 it was listed as the UNESCO world heritage site of 'old Havana'. The grounds are free to look around, but you have to pay to visit inside the castle. Entrance costs 1 Cuban dollar. It is one of the perfect things to do in Havana, Cuba if you are a history enthusiast.
Havana is a historic city which is full of museums. The museum of the Revolution is located in the old part of the city and is the building which once housed Presidential palace of every Cuban president. The palace was attacked in 1957 and become the museum of the Revolution during the years after the Cuban Revolution. It is a great place to visit if you are into history and want to learn more about this period of time. Admission to the museum is just 5 Cuban dollars.
Scuba diving is perfect for those who are looking for adventurous things to do in Havana, Cuba. Scuba diving from Playa el Salado costs $110 dollars per person and includes: an experienced instructor, a report, full scuba diving equipment and pick up and drop of from the cruise port. This is an exciting activity if you want to spend the afternoon with colourful fish and octopus that live in the reefs in the Cuban waters.
The Aquario national is an aquarium which was founded in 1960 with the aim of focusing research and environmental education. This aquarium holds displays of sea lion shows, a dolphinarium and coral and tropical species. It is one of the best things to do in Havana, Cuba if you are interested in learning more about sea life, science, and the environment. You will be blown away by the dolphin show, they really are amazing animals! If you visit on a Saturday or Sunday, you could enjoy a cultural artistic show in the theatre.
Park Almendares is a stunning place to visit if you are a nature lover. This beautiful riverside city park is like a tropical forest. It features large dinosaur sculptures and an amphitheatre. Take a relaxing stroll through the lush greenery and enjoy the fresh air and natural beauty and tranquillity of this park. It is the perfect escape from the hustle and bustle of city life.
These 600-hectare botanical gardens feature thousands of different tree and plant species from all over the world. The main attractions are the best vegetarian restaurant in Cuba, El Bambu and the peaceful Japanese garden. These gardens are huge, so the best way to see everything is by taking a tractor train ride around the park as it covers most of the gardens. Admission costs 1 Cuban dollar and the train departs four times a day.
Calle Mercaderes is the ideal place for shopaholics and those who love the buzz and energy of city life. The street was fully restored by the city historian's office in the 1980s. This cobbled car free street is today the busiest street located in the old town of Havana. It is one of the best things to do in Havana, Cuba because it is lined with shops, bars, museums, hotels and is home to Havana's first café, Taberna which is still going strong. This lively bar and restaurant is owned by singer and band leader Beny More. No trip to Havana is complete without a shopping trip to this lively street or by visiting Café Taberna.
The grand theatre of Havana is home to the Cuban National Ballet. It was designed by Belgian architect Paul Belau and built in 1914 by Purdy and Henderson. This grand theatre is located in the Paseo del Prado and features theatres, a video screening room, conference rooms, a concert hall, several rehearsal rooms for dance companies and an art gallery. It has hosted the International Ballet Festival every two years since 1960. It is one of the best things to do in Havana, Cuba at night if you want to see a concert or ballet.
Playa Guanabo is a hidden gem on the outskirts of Havana and located in the beach town of Guanabo. It is easy to spend a day here exploring the quaint village and relaxing on the beautiful white sandy beach. It is a tropical beach and famous for its coconut palms which can be seen across the Caribbean. It is one of the best things to do in Havana, Cuba if you want more of a peaceful and relaxing holiday. Grab a bite to eat of delicious Cuban or Italian food at one of the beaches restaurants. When the sun goes down, you may want to enjoy a refreshing drink at one of the beach bars if you prefer a quieter evening out.
If you are looking for adventurous things to do in Havana, Cuba why not try snorkelling? Jibacoa bay is close to Havana and is known to be one of the best places to experience great snorkelling from the shore. Spend as much time as you want exploring the amazing underwater world without having to pay and organize for a boat trip. If you are a beginner, there is a small coral patch near the shore in shallow waters right in front of the water sports centre. The visibility is excellent when the sea is calm. You can see many species of eels, crabs, sea urchins, colourful fish, and lobster from the reef. If you do not have your own equipment, you can borrow a mask, tuba, and fins for free from the water sports centre if you are staying in one of the two all-inclusive hotels nearby.
Park Zoologico National is a beautiful forest area of 340 hectares and is famous for its rich plant life, 700 species of animals and 130 species of Cuban birds. It has been recognized as the fifth most visited place for bird watching in Cuba. This zoo is home to giraffes, zebras, lions, hippos, rhinoceros, and antelopes. It is one of the best things to do in Havana, Cuba if you enjoy learning about animals because the zoo hosts regular talk shows, participation games and lectures on animal life. The zoo also has a teaching unit for the school of veterinary medicine at the agricultural university of Havana. If you are interested in reading articles about research conducted at the zoo, you can read their own magazine called 'Cubazoo'. Admission to the zoo costs 3 Cuban Dollars.
The museum of the city was a former elegant palace which was built in 1770 in the same location as Havana's original church. It was the official residence of the Spanish Captain Generals during 1791 – 1898. US military governors also settled there between 1899 and 1902. During the first years of the 20th century, it became a presidential palace. If you are a history enthusiast, it is one of the best things to do in Havana, Cuba. It features baroque architecture, a central courtyard and holds collections of old Havana photos, examples of colonial workmanship, pieces of jewellery, old furniture, and pottery, as well as modals of what Havana used to look like in earlier centuries.
Santa Maria del Mar is known to be the most popular beach in Havana along the gorgeous coast of the Playas del Easte. It has everything you need for a great day out at the beach including deck chair hire, bars, restaurants, and water sports hire. During the summer months of June till August, it has big beach party atmosphere. However, the best time to go is between May and October when the beach is lot more peaceful, but the weather is still stunning.
Calle Obispo is one of the main streets in the Old town of Havana. It is a great place to go shopping as it is filled with bookstores, souvenir shops and markets, and music stores. This street also has museums, art galleries, bars, and restaurants. It is a lively place and there is always something going on with live music on every corner.
Havana is famous for its 1950s American classic cars. A classic car tour is one of the greatest things to do in Havana, Cuba if you want to explore the city in style like a local. During this 2-hour American tour in a classic 1950s convertible, you will cruise at a low altitude around the streets of the city and be shown Havana's most iconic sights by a local guide. The tour includes finishing with a sunset cocktail at hotel Nacional. A perfect way to spend an afternoon in this beautiful city. Tickets cost £39.39 per person.
Discover some of Cuba's delicious cuisine on this local food tour. On this 2.5 hours tour, you will learn about Cuba's culinary culture from an expert guide and get a lesson in Cuban life while exploring the famous neighbourhood of Old Havana and sampling Cuba's favourite local snacks including frittas, churros and pizza made from locally produced cheese. It is an excellent way to try local cuisine and learn about the history of this stunning island. Tickets cost £31.52 per person.
Havana is a vibrant city and is abundant in history, art, and culture. There is always something to do in this lively city from historic museums, art galleries, lush parks, to stunning beaches, hip bars and restaurants, street performers and live music everywhere you turn, there is something to suit everyone in this dynamic city and you will not be disappointed. It is difficult to fit in everything, but this list covers some of the best 20 things do to in Havana, Cuba to make it easier for you to plan your trip and have an amazing holiday.