Rome 3 Day Itinerary: Best Places to Visit
Takeaways
You are probably thinking how you can fit everything in during your trip to Rome, but do not worry we have you covered! Continue reading to discover the best places to visit on your Rome 3-day itinerary to get the most out of your trip in this magical city.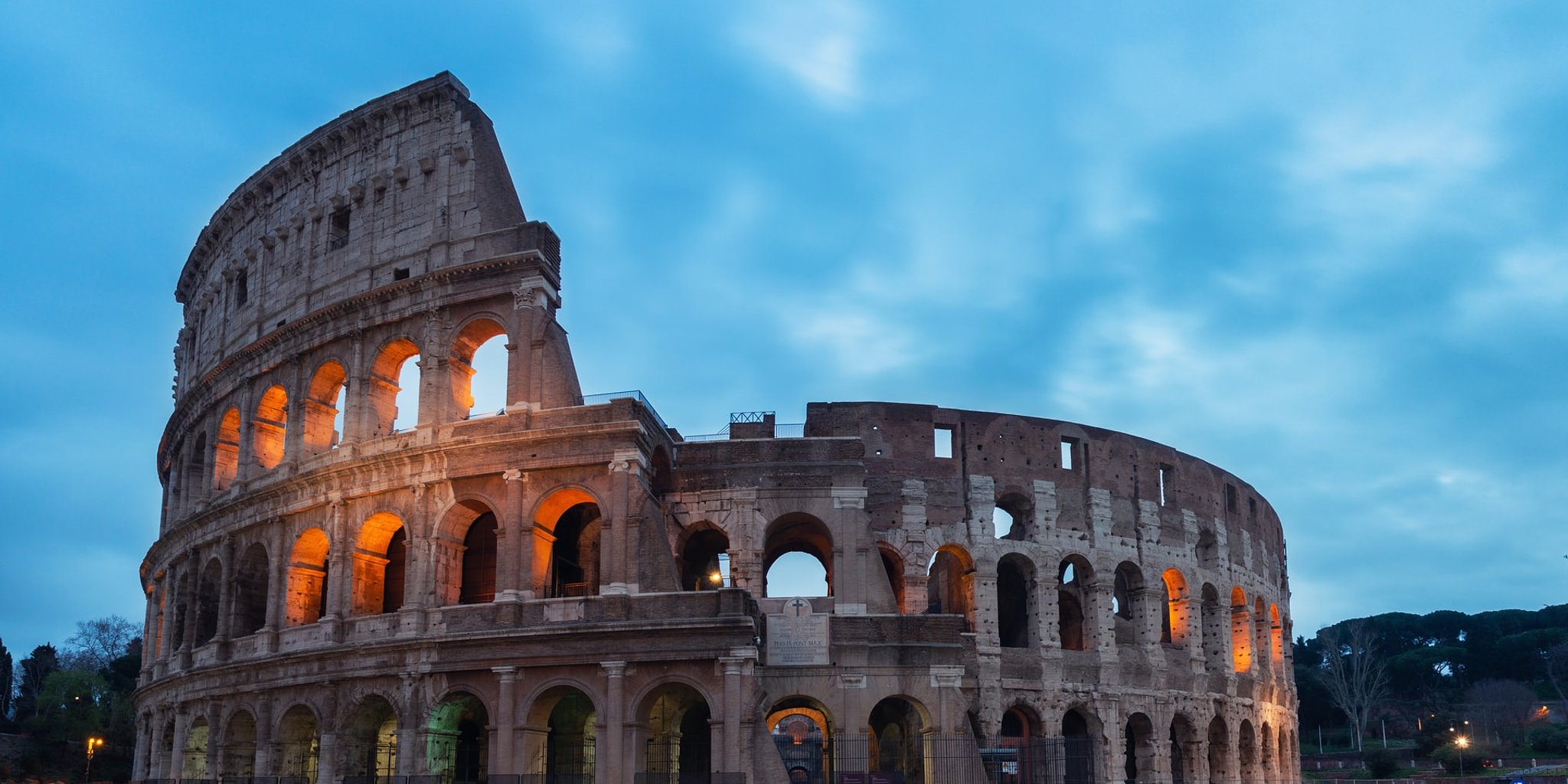 Rome is an eternal city and the capital of la dolce vitta – Italy! It has a rich cultural history which dates back to the 15th century. It is a huge city with plenty to see and do. It is perfect for art and history lovers! Italy is known for famous historians, writers, and artists such as Michelangelo, Leonardo Da Vinci, and Raphael whose work you can find at the many museums, churches, and art galleries in Rome.
Rome is a food lovers paradise because it is famous for having exquisite cuisine such as authentic Italian pizza, pasta, gelato, fresh seafood, and fantastic local wine. It is an ancient city and is also well known for its famous historical sites and beautiful parks including: The Colosseum, Pantheon, Trevi fountain, Spanish steps, Vatican, and Villa Borghese.
Where to stay during your Rome 3-day itinerary
Here is a list of the perfect places to stay whether you are on a budget or want to splash out on something more luxurious, there is somewhere to suit everyone's tastes:
Hotel 55 – Maison D'Art Collection – Located 350 yards from Via Condotti is the hotel 55 – Maison D-Art collection. Each room has a fitted wardrobe, flat-screen TV, desk, private bathroom, and air-conditioning. The hotel is perfect for art lovers and is near to the Pantheon, Spanish steps, and Piazza Di Spagna. There is an option to have a continental or buffet breakfast. This hotel has excellent reviews and is rated 9.8.
Dharma Boutique Hotel and Spa – If you are looking something luxurious, this hotel is in one of Rome's most popular districts – Monti and is close to the Cavour Metro Station making it easy to get around. Set in a historic 19th Century building, this hotel features a flat screen tv, wooden furniture and a private bathroom. There is a stunning terrace where you can enjoy breath-taking views of the city. You could enjoy a continental breakfast in the hotels stylish breakfast room and enjoy a cocktail in the 24-hour bar after a busy day of exploring. This hotel is rated 10 and has exceptional reviews.
26 steps guest house – This guest house is in Rome's oldest neighbourhood, Trastevere which is perfect for history buffs. Each room has a fridge, safety deposit box, hairdryer, coffee machine, a bathroom and free wi-fi. You could enjoy a continental breakfast which includes croissants, biscuits, yogurt, and fruit before heading out for the day.
Hostel Mosaic Central – If you are looking for something on more of a budget for your 3 day Rome itinerary, this hostel is just a short walk from Termini Metro Station and the Colosseum. There is free wi-fi, a free breakfast, tv, and a lounge room where you can relax after a long day in the city. This hostel is rated 9.4 with superb reviews.
Once you have checked into your hotel, unpacked, and got yourself settled, why not start your 3-day travel itinerary in Rome off with a free walking tour in the morning? Daily free walking tours are popular because they allow you to discover the city and learn about the history from an expert guide who is licensed and has a degree in art, history, or archaeology. It starts in Piazza Di Spagna next to the Spanish steps and ends at Castel Sant-Angelo. During this tour, you will have the opportunity to take in the most famous sights in Rome including: the column of Marcus Aurelius, the temple of Hadrian, the Spanish square, Piazza Navona, the Pantheon and the Castel Sant-Angelo with a view of the Vatican. The tour is free and only costs 1 euro to secure your place as it only has limited places and gets booked up quickly.
After a morning of walking around the ancient city, I'm sure you will have built up an appetite so check out restaurant fraschetta di Cast 'Angelo. Sit down and relax with a glass of wine and a selection of cold meats and cheeses before starting the afternoon.
Spend the afternoon of day 1 of your 3-day Rome itinerary by exploring the National museum of Castel Sant-Angelo. It is set in a towering cylindrical building in Parco Adriano. The museum has a rich history as the building was originally built for Roman Emperor Hadrian and his family. Later, the popes used this building as a castle and fortress. It is now a museum where you can learn more about the history in greater depth. Audio guides are offered in several languages. There is a bookshop and café inside the museum and tickets are free with a booking cost of 1 euro online.
After visiting the museum, take a stroll around the Vatican City which is a historic state around Rome. The Vatican is home to the pope and is where the headquarters of the Roman Catholic church lie. Check out the Vatican's museum which showcases outstanding architecture, Roman sculptures, and extraordinary art. Take a look in the Sistine chapel where you will discover the famous ceiling by Michelangelo. Within the Vatican City, you will also find the beautiful St Peters square and St Peters Basilica which is one of the largest churches in the world and was built in the Renaissance era.
Before dinner, make sure you head to a bar for an Aperitivo which is tradition in Italy. An Aperitivo is a pre-meal drink which usually involves a glass of wine or a light cocktail and a snack. It is generally between 7pm and 9pm. Head to a traditional bar like Sorpasso close to the Vatican City and enjoy an Aperitivo like the locals.
Once you are ready for dinner, stop at the Osteria delle Comari which is a traditional Italian restaurant near to the Vatican City. Relax and enjoy a delicious meal from the set menu for £18. A perfect way to end day 1 of your Rome 3-day itinerary before heading back to your hotel and getting a peaceful night sleep ready for another exciting day in the eternal city.
Daily walking tour - https://www.romefreewalkingtour.com/walking-tours/city-tour/
Museum National of Cast-Angelo - http://castelsantangelo.beniculturali.it/index.php?it/1/home
If you do not fancy eating breakfast at the hotel, start day 2 of your 3 day Rome itinerary by grabbing breakfast from a typical Italian café like a local. An Italian breakfast usually consists of a small cup of coffee such as cappuccino and a pastry like a warm cornetto or French croissant stood at the bar. Many Italians also like cookies for breakfast dipped in a cup of milky coffee. Get your Italian breakfast at Bar La Licata before starting your Colosseum tour. This bar is set in the heart of Rome and open in 1967 as a pastry shop. They have the best cappuccinos and wide variety of brioches you will find in this magnificent city.
After breakfast start day 2 at the Colosseum. It is advised that you spend a day here because there is so much to see and do including the Roman forum, arch of Constantine and museums that are nearby. The Colosseum is the largest oval amphitheatre that has ever been built right in the centre of the city! The construction started in 70AD by the emperors of the Flavian dynasty and it is still standing strong today. It is the most famous monument in Italy and no trip to Rome is complete without taking a trip here and doing the tour. It is known for its incredible architecture and for its fortune, gladiators, and games over the years.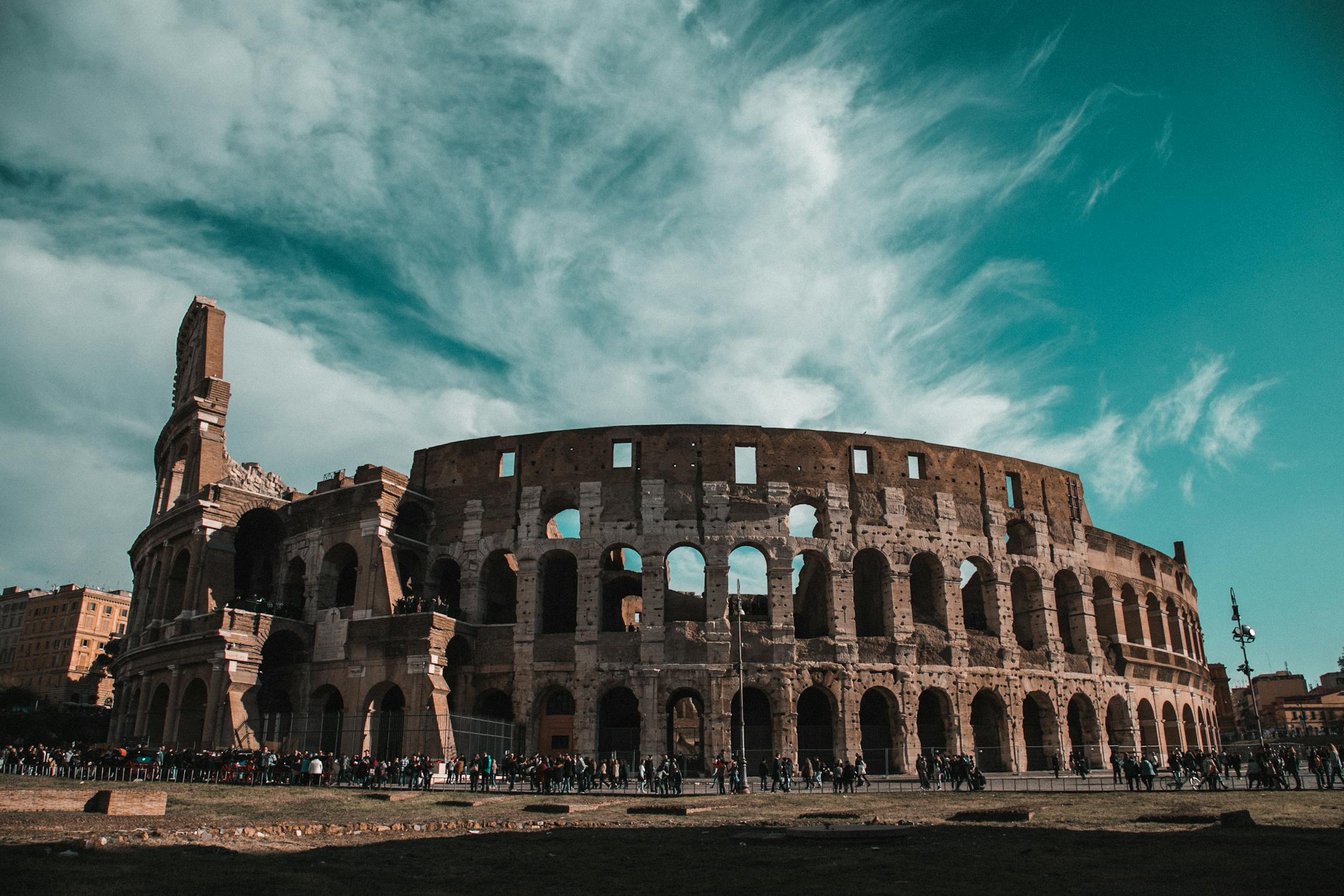 Explore the Roman forum which in ancient times was a marshy area. The streets, buildings and squares were built by the Romans during the 2nd century BC for religious, political, and commercial reasons. You will be blown away by these archaeological ruins which hold some of the country's masterpieces of historic art.
Take a walk in the green of Palatine Hill where the history, art, and myth are unravelled of this eternal city. Luxurious and Republic palaces were built on this hill next to the Romolean huts. Between the 1st and 2nd centuries BC, Palatine Hill became the residential district of the Roman aristocracy.
No trip to Rome is complete without trying the world-famous gelato Italian ice-cream so take a break to enjoy this delicious treat. Head to Gelateria Artingianale da Costanza and discover the best gelato in Rome! Choose from a variety of flavours. This gelato shop has 5-star ratings so you will not be disappointed.
Spend the afternoon exploring the Arch of Constantine and the museums of the Colosseum park. Here you will find the archaeological area which showcases exhibitions of the monuments and artifacts of the origins of Rome in the imperial age along with magnificent paintings and mosaics.
As the day draws in you are going to want to find somewhere cool for an Aperitivo and watch a stunning sunset and views of the entire city. Night-time in Rome is truly magical! The Minerva hotel has a rooftop bar where you can relax with a glass of wine or a cocktail while you witness spectacular views of the eternal city before heading to dinner in one of the many fantastic restaurants Rome has to offer.
Jazz music is popular in Rome and you can find many Jazz clubs that have evening entertainment scattered all over the city. Why not end your 2nd night of your 3 day travel itinerary in Rome by enjoying a great evening of Jazz music at a relaxed club after dinner before heading back to your hotel? You will have a great time!
Colosseum - https://parcocolosseo.it/
Begin your final day of the 3 day travel itinerary in Rome by eating breakfast like an Italian local in one of the cafes around the city.
Once you have built your strength up with a good breakfast, go to the Spanish steps which involves a steep climb between Piazza di Spagna and Piazza Trinita di Monti and you will see the Trinita di Monti church at the top. This stairway was built up of 135 steps by a French diplomat Etienne Gueffer between 1723 – 1725. It was designed by architects Francesco de Sanctis and Alessandro Specchi. The Spanish steps are related to the church that was ruled by the French kings and Spanish bourbon embassy. Make sure you spend some time here, visit the church and have a look round both squares to truly soak up the history.
Rome is known for its beautiful parks, gardens, and green spaces. Spend the rest of the morning taking a relaxing stroll around Villa Borghese. It is a landscape garden which contains a range of buildings, attractions, and museums. This is the most admired park in Rome, and it is situated near to the Spanish steps. The gardens are the largest in Rome and were designed in 1606 by Cardinal Scipione Borghese. They cover 80 hectares. These gardens were resigned and became a public park in 1903. It is free to access the gardens.
Rome is famous for its exquisite cuisine so be sure to take a trip to the Mercado Central Rome and grab a light lunch. Here you can take a look around this fantastic food hall which celebrates street food and regional dishes from Rome. Whether you fancy trying fresh seafood, pizza or pasta, this food market has it all. It is like a food festival but all year round!
Take the next stop of your 3-day Rome itinerary trip to the prominent Trevi fountain in the Trevi district of this ancient city. This fountain is known to be one of the most famous fountains in the world and has featured in many films including the Lizzie McGuire movie, Roman holiday and three coins in the fountain. It is 26.3 metres tall and 49.15 metres wide. Trevi fountain is also the largest in the city and was designed by Italian architect Nicola Salvi.
After lunch, head to the Pantheon which is now a Catholic church. This building used to be a Roman temple. It burnt down but was rebuilt in around 126AD by the emperor Hadrian. The Pantheon is a cylindrical building with big granite Corinthian columns. The buildings dome is still the world's largest unreinforced concreate dome, even after it was built 2,000 years ago. This building plays a big part in history and is one of the most well-preserved of all Roman buildings. Tickets can be bought online to avoid the queues, and you can choose from the guided tour for 20 euros or the audio tour for 7 euros in English or Italian.
After a long day of exploring, head back to your hotel to have a rest and freshen up for your final evening before going on a twilight food tour in the historic neighbourhood of Trastevere. On this 4-hour tour, you will experience Rome's vibrant nightlife like a VIP while trying a variety of real Roman street food and excellent Italian classics. Avoid the buzzing local crowds and take a seat immediately in Da Enzo Al 29, an ancient cellar where you will have the opportunity to try local wines and meet the man who introduced the delicious deli Porchetta! This is a splendid experience in one of Rome's best neighbourhoods. A perfect way to end your Rome 3-day Itinerary!
Patheon - https://www.pantheonroma.com/visit-the-pantheon/
Twilight Trastevere food tour - https://www.eatingeurope.com/rome/twilight-trastevere/
Conclusion
Planning a city break can be overwhelming especially if it is somewhere you have never been before. There is just so much to see and do in so little time. From the world-famous Colosseum to the Trevi fountain, Pantheon, Spanish steps, museums and parks, there is something for everyone in this gorgeous historical city.
That is why we have created your Rome 3-day itinerary which covers the best places in Rome to visit to ensure you get the most out of your trip including the best places to explore and the best places to eat. You can use this itinerary as a guide and add or leave things out, it is totally up to you. Go and have an unforgettable holiday in the eternal city of Rome!