One Day in New York City: Itinerary Guide
Takeaways
If you find yourself with one day in New York City, you will have an almost unlimited number of attractions, sights, and unique places to explore in addition to an array of tantalizing food and snack options that New York City is famous for.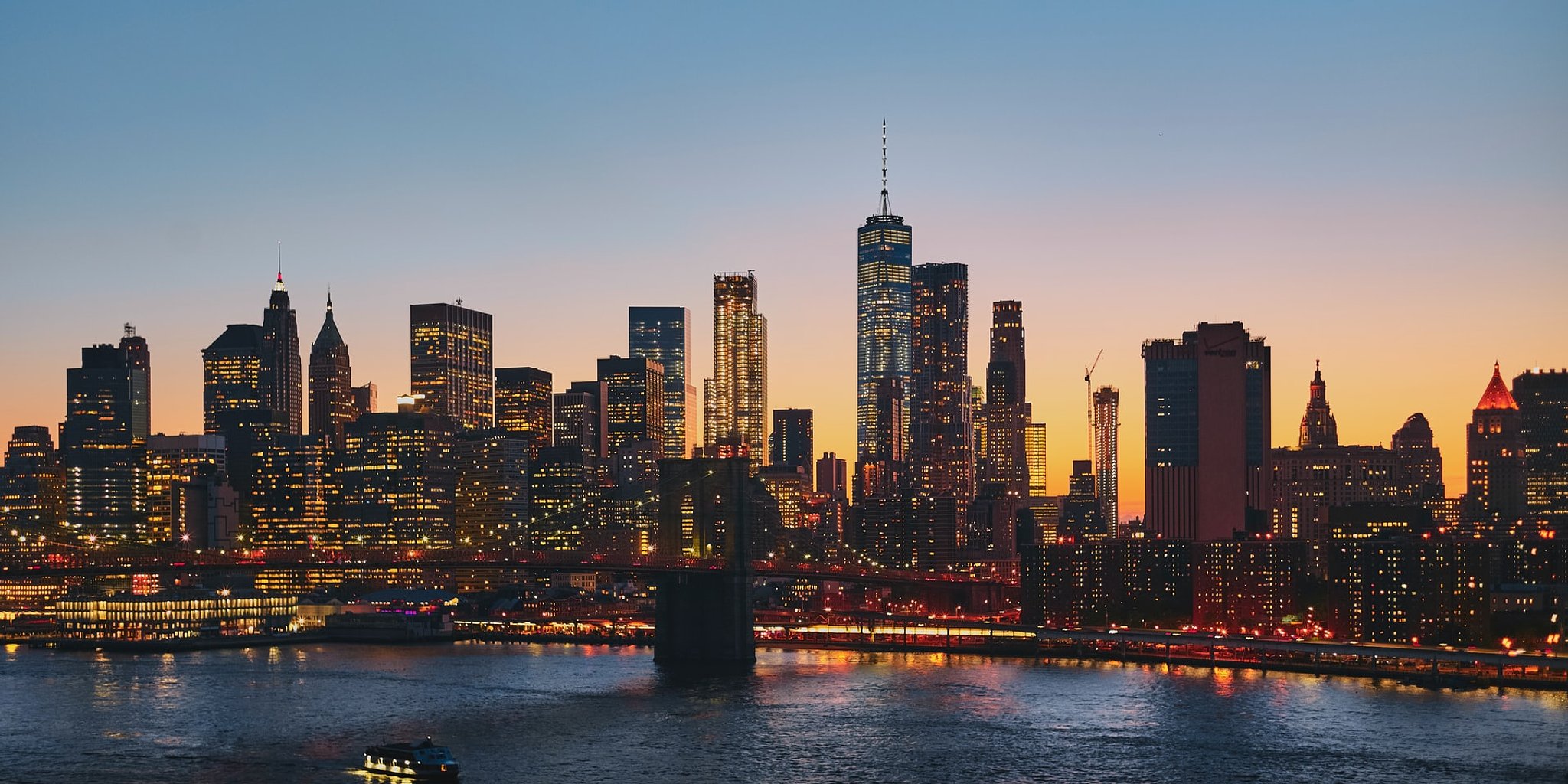 New York City has the highest population of any city in the United States across five boroughs on the east coast of New York. The most densely populated borough is Manhattan, which is also the entertainment, cultural and financial hub of the city. If you find yourself with one day in New York City, you will have an almost unlimited number of attractions, sights, and unique places to explore in addition to an array of tantalizing food and snack options that New York City is famous for. Here, we will look at some of the best places to visit when you have one day in New York.
One Day in New York City
New York City is truly a place like no other. While many large cities can join them in boasting amazing architecture, exciting sporting events, gourmet dining, and world-renowned museums, no other city in the United States has had a stronger cultural influence than New York City. Often described as the "Cultural Capital of the World", New York is melting pot of the many ethnic groups that emigrated to the United States in the 20th century. You could visit for a month and still only brush the surface of all it has to offer, but if you only have time to spend just one day in New York City, there are many not to be missed highlights that will give you the quintessential New York experience. Here are some recommendations for your 'One Day in New York' itinerary.
Places to Visit in New York City in One Day
Indulge in Breakfast at Russ & Daughters
This legendary restaurant will start your day on the right track with the epitome of a New York breakfast – a bagel with cream cheese and smoked salmon. Russ & Daughters has been in the same location on East Houston Street since 1914 and is now in the fourth generation of ownership. The bestselling "Classic" is simple and understated, but the quality ingredients and attention to detail result in a remarkably light and refreshing meal that will be sure to start your day in New York off on the right foot.
Scan the City from the Top of the Rock
The observation tower at Rockefeller Center is 70 floors above the city, offering an indoor/outdoor experience spanning three floors. The Empire State Building, One World Trade Center, the Brooklyn Bridge, and Central Park can all be seen easily from this centralized location. Tickets can be purchased in advance to guarantee the time of entry, allowing you to plan your visit during the day, after dark, or a combination of both. During the holiday season, Rockefeller Center is the place for ice skating in the warm glow of more than 45,000 lights adorning the massive Christmas tree.
Take a Walk on the High Line
An abandoned railroad track has been transformed into a unique respite 30 feet above the city traffic below. The High Line is just under 1.5 miles long and is full of gardens, art installations, benches, and food vendors. Concerts and special events are held throughout the year including poetry readings, yoga sessions, and more.
Central Park, the expansive patch of green near the center of Manhattan offers visitors a natural respite among the din of the surrounding city. With over 800 acres of grassy knolls, walking paths, playgrounds, and water plus a zoo and carousel, Central Park has something for everyone in your family to enjoy during your one day in New York. Guided walking tours are available, or perhaps take in the beautiful scenery during a horse and carriage ride along The Mall, one of the formal walkways within the park.
Pay a Visit to Times Square
Known for throngs of revelers on New Year's Eve and for its bright lights and billboards flashing atop stores and restaurants, Times Square is the commercial heart of the city with oversized versions of many popular stores such as the Disney Store and M&M's World. Street performers and interactive art exhibits in addition to the constantly changing throngs of people make Times Square the perfect place to people watch during your one day in New York. Small tables and chairs and benches provide ample seating if you are looking to rest your weary feet while watching the world race by.
Take Center Stage on Broadway (Theater District)
The numerous theaters lining Broadway are well known for high quality productions ranging from Disney favorites to cult classics and everything in between. If you plan to take in a Broadway show while in New York, be sure to reserve tickets in advance to guarantee availability. Keep in mind that the theaters are typically dark on Mondays. The Theater District has more to offer behind the scenes with some unique hotspots like the Knickerbocker Hotel, birthplace of the martini. Junior's Cheesecake in Times Square is the place to find the famed Black and White cookies popular with theater goers.
Lunch at Katz's Delicatessen
The most famous Jewish-style deli in the nation, Katz's Deli has been serving its world-famous pastrami and corned beef sandwiches since 1988. This long narrow restaurant is busy all day, but is so efficient with the order taking, making, and paying process, you will be in and on your way with a full belly in no time. Katz's has been in several movies and television shows including When Harry Met Sally and The Impractical Jokers. If you mange to save room for dessert, you will have classic options like carrot cake or a hot fudge sundae in addition to quirky creations like the notable Original Cheesecake Sandwich.
Visit the One World Trade Center Observatory
One World Trade Center, also known as Freedom Tower, is the tallest building in the United States and is the center of the newly rebuilt World Trade Center Complex. The unique Sky Pod elevators that whisk guests to the Observation Decks are lined with screens that treat you to a time lapse of New York City from settlement to present day. The observatory is three levels with floor to ceiling windows surrounding the space where you can freely roam around taking in the views and capturing photos.
Reflect at the National September 11 Memorial & Museum
The 9/11 Memorial is a tribute in remembrance of the attacks on September 11, 2001. Two sunken pools are set in the foundations of the World Trade Center Towers and inscribed with the names of those who were lost. The Museum contains exhibits that tell the history of the Towers, and holds memorabilia and artifacts salvaged following the attacks. There is no charge to view the memorial, and admission to the museum is free on Tuesday evenings. It is highly recommended to book tickets in advance.
Ride the Staten Island Ferry
With one day in New York, you may not have time to visit Liberty Island and the Statue of Liberty, but you can get a unique view of this gift to the United States from France from the Staten Island Ferry. The ferry runs from Manhattan to the borough of Staten Island and back again, continually and 24-hours a day. The ride takes about 25 minutes each way with an outdoor deck and indoor seating area lined with windows. The ferry will glide past the Statue of Liberty allowing you a chance to see Lady Liberty from the water, and best of all, there is no charge for the ferry, making this one of the rare free things to do in New York!
Walk Along the Brooklyn Bridge
The Brooklyn Bridge connects Manhattan to Brooklyn across the East River and is famous for being an engineering marvel of the 19th century. It was the first bridge to use steel cable wire and has offered safe travel across the river to millions of people since 1883. Prepare for some jaw-dropping views of Manhattan sprawling in the distance, making an amazing backdrop for your photos. Be sure to take time to enjoy the architecture of the bridge itself with its thick cables and granite towers.
Wander Through Chinatown and Little Italy
This area of Manhattan is steeped with history and culture, dating back to its beginnings as a family farm in the 18th century, followed by an influx of Italian and Chinese immigrants in the 19th and 20th centuries. Canal Street is the bustling main drag of Chinatown where the sidewalks are packed with tables and stands selling everything from fresh seafood and fruit to diamond jewelry and kitschy souvenirs. Today, only a few blocks of Little Italy remain, mostly full of restaurants and specialty shops like Alleva Cheese Market, the oldest cheese shop in America where you can find imported cheeses, cured meats, and more.
Enjoy Dinner at Lombardi's
This pizzeria on the corner of Mott and Spring Streets is credited as America's First Pizzeria. Lombardi's was established in 1905 and is famous for its coal oven cooked pizzas, with a smoky, crunchy crust covered in homemade sauce and the finest fresh ingredients. The menu rounds out with a variety of sandwiches, salads, and pasta dishes, but the pizza is truly the star of the show. Kids and adults alike will love the authentic Italian sodas made to order in a variety of flavors. The restaurant is two floors but still on the small side with limited seating. Reservations are only accepted for large parties of 8 or more, so plan on arriving early or at an off time to avoid a lengthy wait.
Fifth Avenue is the "Millionaire's Row" of New York City and a street that must be walked while spending a day in New York. High end stores like Louis Vuitton and Gucci line the street near Central Park within sight of the Apple Store, where you can use a laptop and complimentary internet should you need to get online. In addition to a plethora of shopping opportunities, Fifth Avenue is home to the Empire State Building, St. Patrick's Cathedral, and the Flatiron Building, with their stunning architecture the subject of countless photos.
Be Enchanted at Grand Central Station
More than just a train station, Grand Central is an historical landmark with a multitude of stores and dining locations spread through giving you plenty of reasons to stop in while spending one day in New York. The Celestial Ceiling over the Main Concourse is one of the most famous artworks at the terminal, with golden constellations and stars seemingly twinkling against the sky-blue background. Pershing Square, a restaurant offering an elevated diner experience, is located at the Park Avenue entrance/exit of Grand Central Station and is a popular spot for a quick meal or coffee and dessert before catching a train.
New York City has several monikers: "The City that Never Sleeps", "The Center of the Universe", and maybe the most fitting of all, "The City So Nice, They Named it Twice". You will have no trouble filling one day in New York with several exciting experiences, amazing food, breathtaking views, and world-class shopping. No matter which landmarks you choose to visit or where the day takes you, you will surely leave New York with a greater appreciation for its history and culture, and a list of things to see and do next time. Visit our blog for more New York City Itineraries and ideas for planning your perfect "One Day in New York" itinerary.