3 Days Madrid Itinerary Guide
Takeaways
If you are planning a trip to the enchanting country of Spain and need a Madrid itinerary, look no further.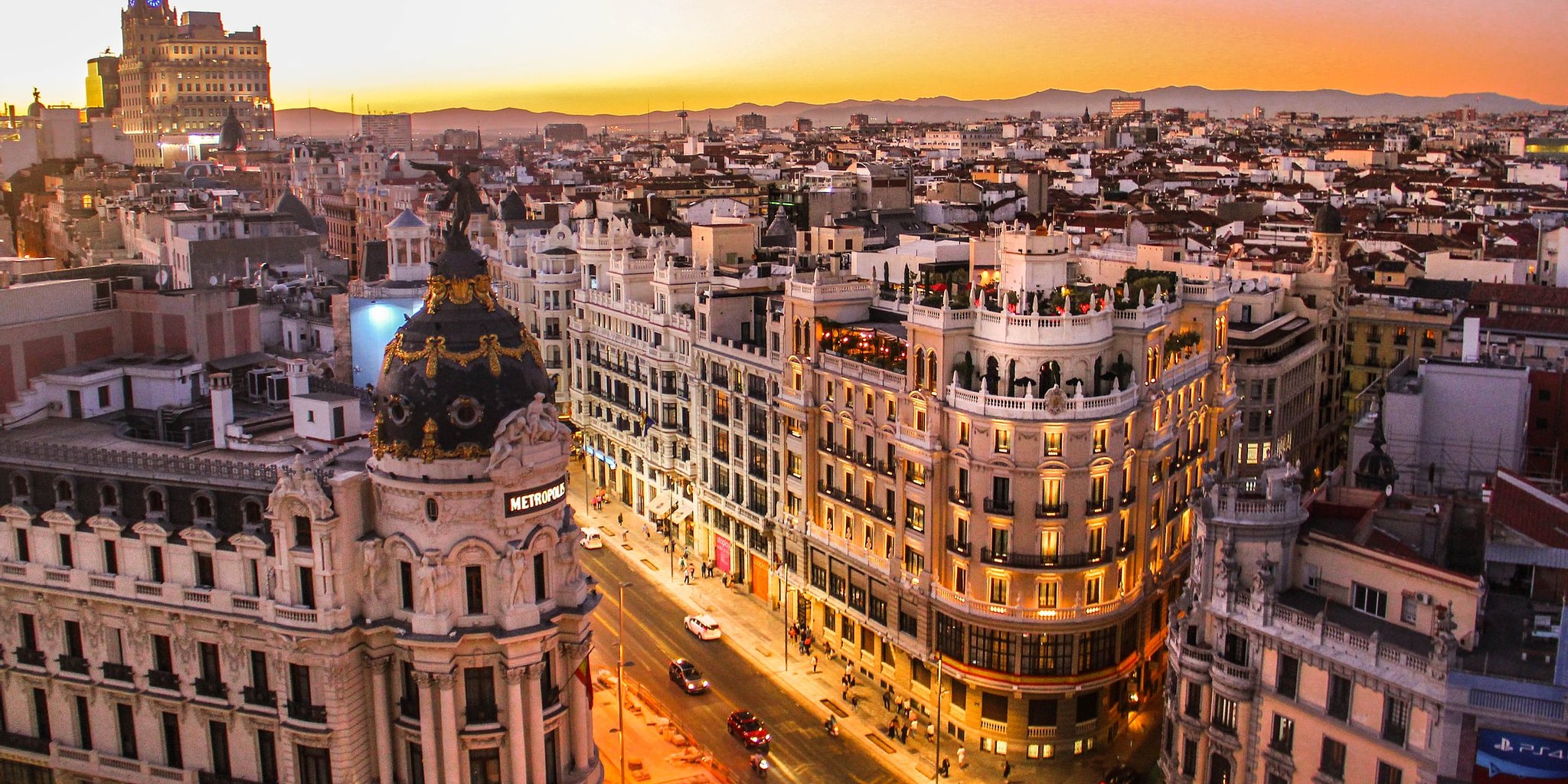 The energetic city of Madrid is located directly in the center of Spain, and it happens to be the vibrant capital of this country. Madrid is known for many cultural factors, and it has an impressive history that can be felt the moment you arrive here. While there are endless things to experience when in Madrid that can easily fill up many days or even weeks, we have created an ideal Madrid 3-day itinerary that covers all of the activities and places that you will not want to miss while here.
Best Madrid Itinerary Guide: When To Visit Madrid?
Madrid is definitely the place to be if you deeply appreciate history, culture, architecture, cuisine, and art. This incredible city dates all the way back to the 9th century, and some of the oldest establishments in the world are even located here. The best time of year to visit this lively city is during the fall months or the spring, as this will certify you are met with the best weather conditions. The summer months are scorching hot, so if you are not a fan of intense heat it is best to avoid Madrid during this time.
Travelers will find an absolutely infinite array of tapas restaurants, museums such as the Reina Sofia, and historically significant sites like the Royal Palace of Madrid here. Madrid is certainly a city that is on its own time, but embracing this aspect is a huge part of the fun. The city does not typically start to liven up until at least 10 in the morning, dinner is served anywhere from 9 pm onward, and the nightlife goes until the sun starts to rise. Let's jump into the Madrid travel itinerary we have compiled for you that will allow your trip to be as fun as can be and fully jam-packed with adventure.
Itinerary
Day 1: The first day of this Madrid itinerary will be filled to the brim with sightseeing, spending ample time outdoors, and consuming some of the best food you will ever have in your life.
Morning
See the Royal Palace of Madrid and Gardens
Since Madrid is not necessarily an early rising city, it is a great idea to spend the mornings exploring outdoor areas and free attractions. The Royal Palace of Madrid is our first stop on our Madrid itinerary, and it is the official home of the Spanish Royal Family. Though the family does not actually live here, and it is more of a symbolic structure than anything else, you definitely do not want to miss seeing this place. The palace is an astounding 1,450,000 square feet and it has over 3,000 rooms! The palace opens at 10 am for tours if you would like to purchase tickets for that, or you can just stroll around the outside and marvel at this striking establishment. There are beautiful gardens that surround the Royal Palace that are perfect for peacefully exploring before the city completely wakes up.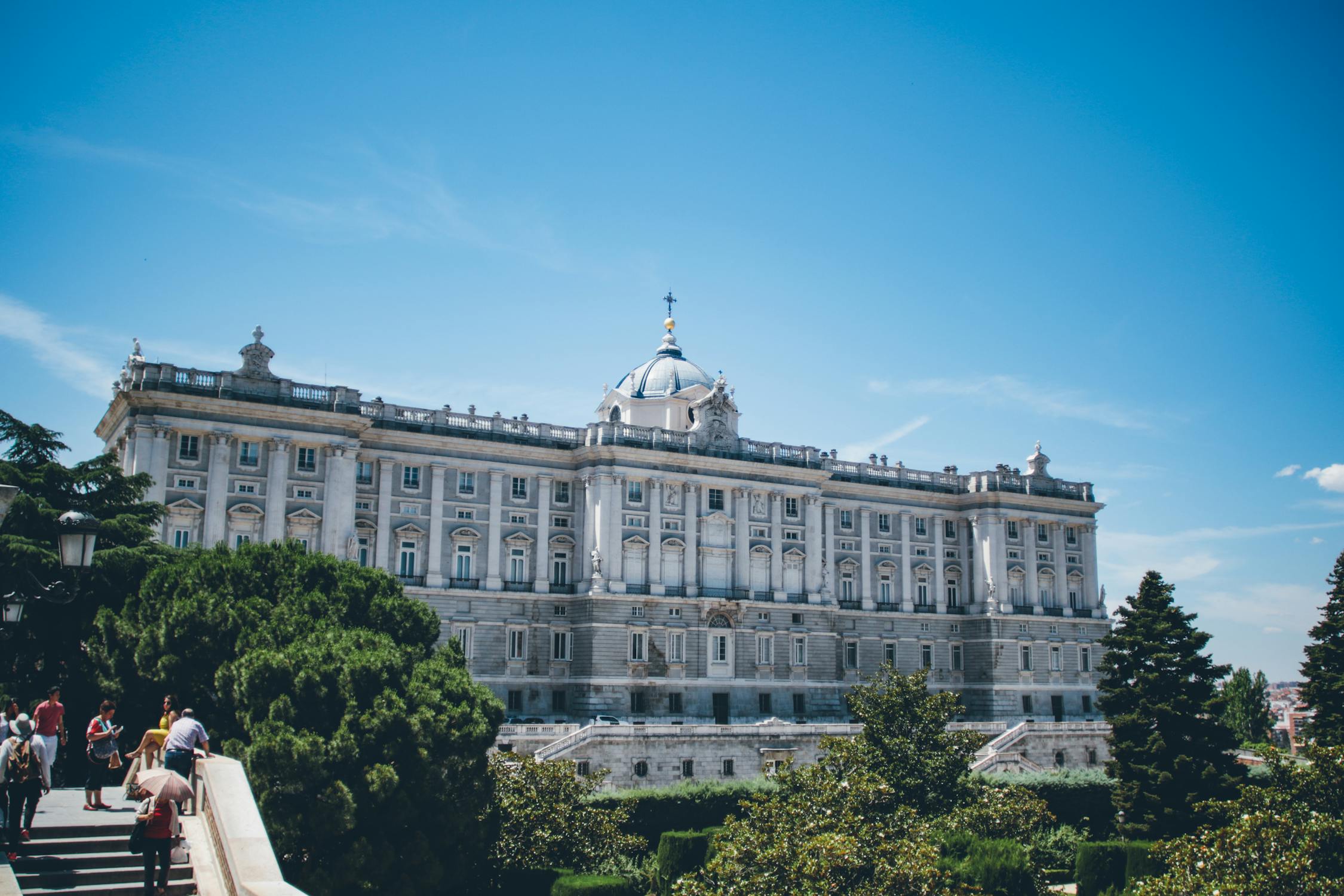 Plaza de España is up next on our Madrid itinerary, which is a must-see when in Madrid. Plaza de España is one of the biggest and most impressive squares that exists in this city. The plaza is home to the Miguel de Cervantes Saavedra Monument, which honors this 16th century writer. Plaza de España is ideal for a lovely morning stroll before taking on the rest of your first day of adventures in Madrid.
Afternoon
You are likely hungry after a busy morning of exploring, so it is finally time to start checking out the out of this world eateries found throughout this city. Café Comercial is the first food spot on our Madrid travel itinerary, which is a fabulous local spot that has been around since the 1800s. The establishment serves up authentic Spanish cuisine in a positively cozy atmosphere. Be sure to try the croquets and their burrata appetizer, and of course some of the wine from their extensive menu.
Retiro Park is a is a massive place in the heart of Madrid. You can easily spend many hours here walking around, seeing all that there is to see, and relaxing. There is a sizable lake set in Retiro Park where you can either watch the numerous row boats drift by, or you may join in on the fun by renting your own boat. It is not a trip to Retiro Park without experiencing Palacio Crista, which is an absolutely stunning 19th century glass conservatory. Retiro Park is also home to Paseo de la Argentina, which is a stretch of pathway that is lined with statues of various Spanish kings. Retiro Park is so ideal for enjoying some fresh air in Madrid and getting some phenomenal photographs.
Evening
The Prado Museum is one of three magnificent art museums that are found in Madrid and have all been included in this Madrid itinerary, and they are respectively known as the "Golden Triangle." The Prado Museum is arguably the most remarkable museums out of the three, as it has been around since the 18th century and it showcases some of the most infamous and significant Spanish art pieces to exist. The Prado is especially known for its works of art on display done by the notorious Francisco Goya. You will have no issue losing track of time and getting lost in this extraordinary establishment.
No trip to Madrid is complete without at least one evening of jumping from tapas bar to tapas bar. Madrid is home to thousands of these restaurants, so all you have to do is bring your wallet and your appetite. Tapas are small, sharable plates that are perfect for when you are not sure what to eat and you want a little bit of everything. Many restaurants do not open until 9 or 10 pm, so this is the perfect way to begin a night out in Madrid. Be sure to check out the La Latina neighborhood, which has streets that are simply brimming with tapas establishments.
Experience the Madrid Nightlife
To finish off our first day on our Madrid 3-day itinerary, we suggest going out to experience the nightlife in this city. The nightlife in Madrid is nothing like the nightlife in most other places. Most locals start their nights out around midnight and go until 6 in the morning. Having at least one night out like this is necessary to gain the full Madrid experience, and this can include stopping by the various bars here, or maybe finding a place with catchy live music so you can dance the night away. You can always sleep in the following day and get a late start just like the locals and make time to go back to your hotel for a siesta. Teatro Kapital is a 7-story nightclub that boasts different environments on each level, and it is definitely worth experiencing for some duration of time while in Madrid.
Day 2: During your second day in Madrid, you will be visiting more of this lovely city's incredible monuments and historical sites, as well as eating at the oldest restaurant in the world.
Morning
To start off the second morning on our Madrid itinerary, head to the La Almudena Cathedral. This beautiful structure was finally done being built in the 1990s, after 114 years of construction. This Gothic-style Catholic cathedral is excellent for just stopping by to appreciate the architecture, or guests are welcome to explore the marvelous interior for free when there are no services going on. There is a museum also attached to the La Almudena Cathedral that showcase religious artifacts and monuments that are able to be conserved through this historical cathedral.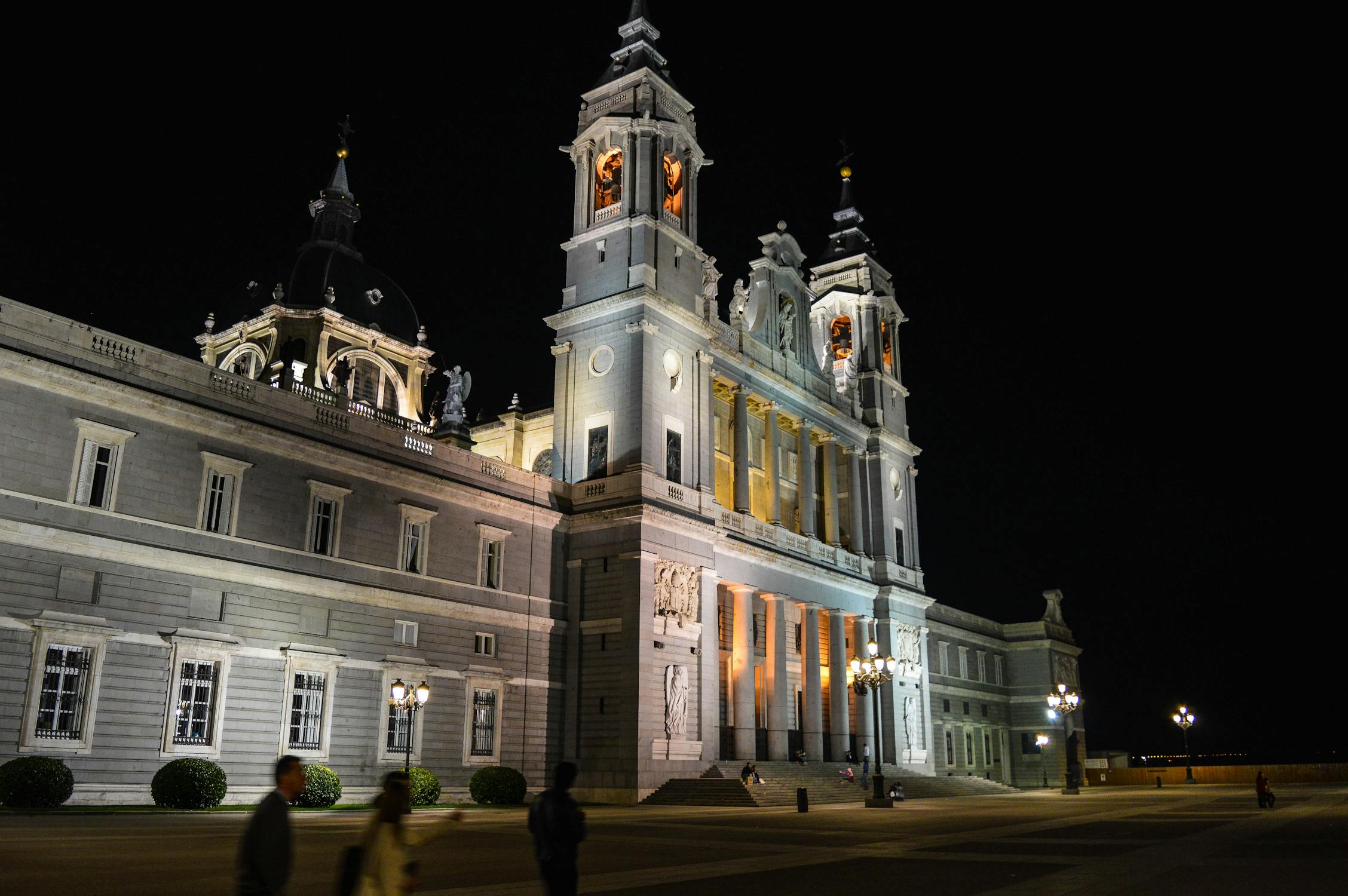 Pay a Visit to the Templo de Debod
The Templo de Debod is an ancient Egyptian temple that was built in the 2nd century BC. The temple was donated to Madrid from Egypt to save it from harmful elements. Visiting the temple is free, and it offers stunning views of the surrounding landscapes, a chance to learn about this structure's astounding history, and it is a great place to get some photography practice in. Going inside of the temple is not currently allowed, but a visit here is still completely worth it to see such a remarkable and ancient structure.
Afternoon
Casa Dani is the next stop within this Madrid itinerary, which is a wonderful spot to get some authentic Spanish food that is made with pure love. Casa Dani is family-owned and definitely a local favorite. This restaurant is known for its tortilla de patatas, which is a delectable potato omelet. Casa Dani is a perfect lunch spot to fill up at before heading out on more Madrid adventures.
The Reina Sofia is another one of the art museums that is part of the "Golden Triangle." This museum was named after Queen Sofia and officially opened in 1990. The Reina Sofia showcases extraordinary works from artists such as Pablo Picasso and Salvador Dalí, and it is certainly easy to lose track of time while walking around this fascinating place. The Reina Sofia is home to the infamous painting known as Guernica that was created by none other than Mr. Pablo Picasso.
Plaza Mayor is an iconic spot within this Madrid itinerary that is utterly surrounded by Romanesque buildings and is a lovely spot to sit, grab a refreshing drink, and people watch. This plaza was constructed in the 1600s, and it was once the central location of Old Madrid. There are many shops and cafés within the wonderful Plaza Mayor, so there are plenty of opportunities to stay entertained and spend a few hours.
Evening
Visit the Puerta de Alcalá
Once the evening arrives, go ahead and make your way to go see Puerta de Alcalá. Puerta de Alcalá has been around since the 1700s and it is a granite arch that was commissioned by King Charles III so that the city could have a monumental gate to beautify the city. It is a staggering 72 feet tall and it is truly a spectacular sight, especially when the sun goes down and it is all lit up.
Dinner at Sobrino de Botín
Sobrino de Botín, being oldest operating restaurant to exist in the world, it has certainly earned a rightful spot on this Madrid itinerary. It was founded in 1725, and it has been serving up splendid Spanish cuisine ever since. Some dishes that should not be passed up here include the sopa de ajo and the cochinillo asado, which was even once mentioned in an Ernest Hemingway novel. The atmosphere here is more formal, but the prices are still on the affordable side all things considered. The cellar here was built in the 1500s, so definitely check this area out before going on your way to get a sense of the palpable history here.
See Madrid Light Up from Círculo de Bellas Artes
One of the best ways to end another ideal day in Madrid is to head to Círculo de Bellas Artes, which is an amazing art exhibition in the heart of the city. On the top floor of the establishment is a rooftop bar that affords outstanding views of beautiful Madrid all lit up. If you are able to get up here by sunset, you will be utterly mesmerized by the glowing sky and city below. Grab a delicious cocktail and admire this phenomenal metropolis for as long as you desire.
Day 3: On your third and final day with your Madrid travel itinerary, we will take you to the final of the three outstanding art museums that are in this city, as well as get in any last-minute experiences that cannot be missed before heading to your next destination.
Morning
Have Churros con Chocolate for Breakfast
A must-have food experience in Madrid is to have churros con chocolate for breakfast or during some other time of day as a pick me up at least once while here. A fabulous spot to swing by for this delicious treat is at Chocolatería Sans Ginés, where they serve up piping hot fresh churros and a decadent chocolate sauce for dipping. This establishment is possibly the most popular spot to come for this indulgence, but any wait is undoubtedly worth it. Pair this delicacy with a café con leche and you are absolutely set for your last day of excursions.
Wander Through Madrid Río Park
Madrid Río Park is up next within this Madrid itinerary, which is a pleasant region that makes for a welcome natural escape from the busy city life of Madrid. Madrid Río Park is located along the Mazanares River, and it really provides an ideal way to explore this area of the city and to see some very lovely landscaping and various monuments. If you are traveling with little ones, there are almost 20 different play areas within this park for them to enjoy.
Afternoon
Lunch at Mercado de San Miguel
Mercado de San Miguel is one of the most infamous markets to exist in Madrid, and it has been around since the early 1900s. The market is hard to miss and it is a fantastic place to at least see and wander through, but it is even better if you try out some of the various food stalls that are set up here. Mercado de San Miguel is the perfect place to come if you and the people you may be with are hungry but do not know what to eat, since there are so many different variations of dishes here.
Experience Puerta del Sol
Puerta del Sol is the official center of Madrid, hence the name Sol, which means sun. Definitely come by this spot to get a taste of this vibrant and bustling city and discover the diverse range of restaurants, shops, and bars that call this square home. If you are fortunate enough, you may catch a festival or other demonstration. You would be more likely to come across something like this during holiday seasons.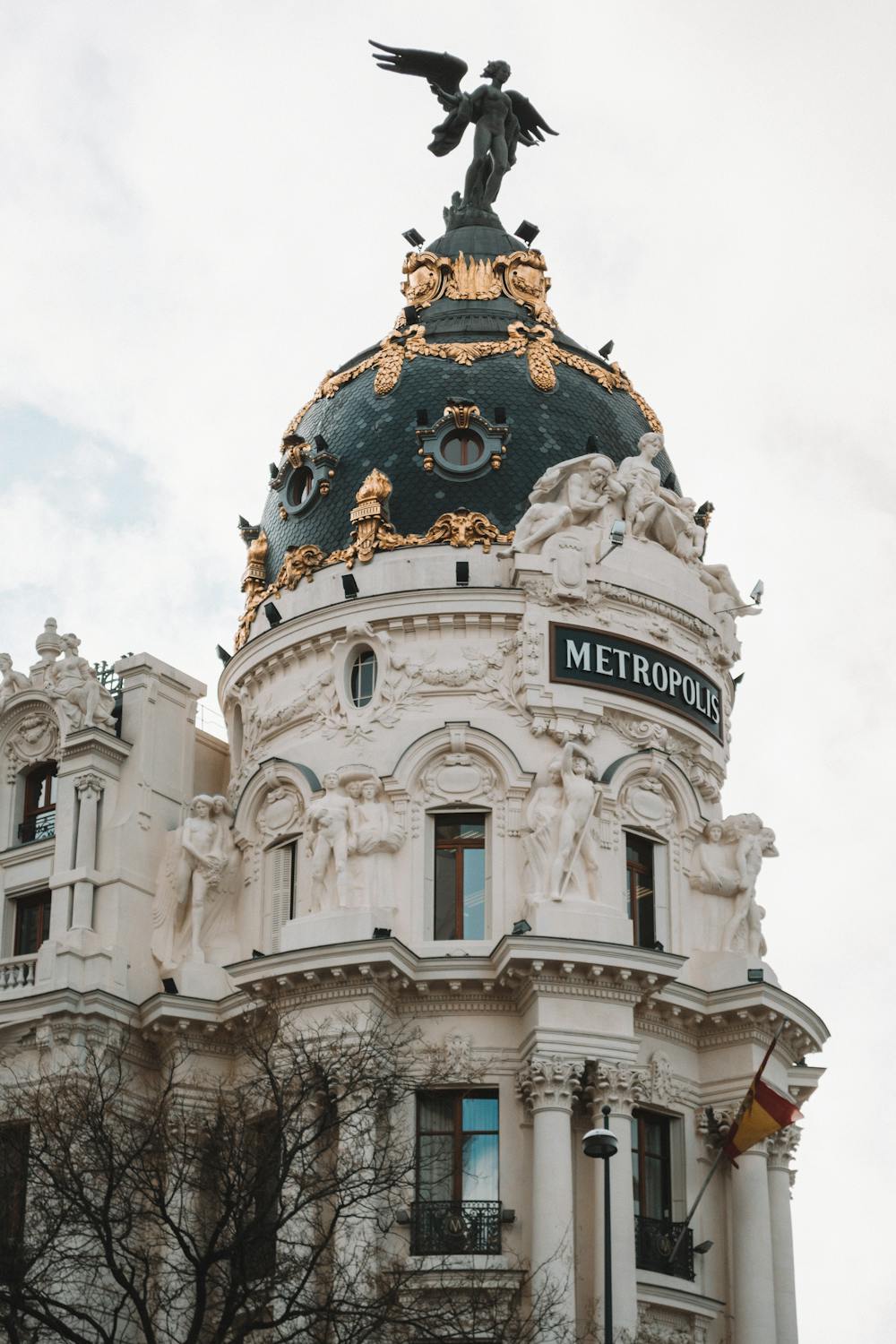 Gran Via is the biggest and arguably most iconic street in all of Madrid. The avenue is utterly brimming with shops, fabulous structural developments, astounding restaurants, and energetic bars. There are also numerous live shows that take place within Gran Via, like Cirque Du Soleil and other theater performances. If you are looking to get some of the best shopping available in while visiting Madrid, Gran Via is certainly the place to do so.
Evening
Explore the Thyssen-Bornemisza Museum
The Thyssen-Bornemisza Museum is the final museum that is part of the "Golden Triangle." The three museums that make up this triangle are all situated less than a mile apart from one another. The Thyssen-Bornemisza Museum was established in the 1990s, and it has over 1,600 artistic wonders on display from all over the world, including Italy, the Netherlands, and France. Hitting this art museum as well as the other two is guaranteed to positively saturate your mind with inspiration and a new appreciation for art.
For your last dinner in Madrid, head to Casa Julio, an exquisite restaurant that serves up some of the best food in Madrid-and that is seriously saying something. Patrons here love to munch on their delightful croquettes, which come in many different variations and flavors. Pair the croquettes with one of the many beers Casa Julio offers and you will be ready to take on the rest of your final night in Madrid.
The last input we have incorporated into our Madrid itinerary is to go and squeeze in some final fun out on the town. Head over to La Bicicleta, which is a vibrant restaurant and bar that features bicycles that hang from the ceiling and a basement area. La Bicicleta is located in one of the trendiest neighborhoods in Madrid, known as Malasaña. Locals and travelers alike love to come here for the welcoming, cozy atmosphere and delicious drinks and plates. La Bicicleta also serves up some absolutely delicious coffee if that is more your speed, but the environment and good company is what makes a visit here oh so special.
Best Places to Stay in Madrid
If you also happen to be looking for ideas on where to stay in Madrid, we have you covered on that, as well. Whether you are looking for something on the cheaper end or more luxury, there is certainly an option available for you. When it comes to neighborhoods, the best ones for tourists to stay in are generally Centro, Malasaña, La Latina, and Retiro. Let's go over some of the best options when it comes to specific accommodations.
Luxury and Boutique
The following hotels are some of the finest luxury and boutique hotels that are found within Madrid:
Affordable
The accommodations listed below are great for those on a budget or just looking to save a few extra dollars while staying in Madrid:
This concludes our comprehensive 3-day Madrid itinerary. Madrid is an absolutely outstanding city that has nearly infinite experiences to be had and endless food to be consumed. With this itinerary you will have the chance to explore numerous world-renowned museums, several exquisite restaurants, and a few breathtaking parks and monuments that are truly one of a kind. No matter what you end up doing during your stay in Madrid, you are guaranteed to have a seriously fantastic time since this city has such a wonderful ambiance that is practically tangible. You can certainly squeeze so many exciting adventures into 3 days in Madrid, and hopefully this guide has given you plenty of information and ideas for your future travels in this unforgettable place.