Chiang Mai Itinerary: Top Things To Do in 3 Days
Takeaways
Chiang Mai, Thailand is positively brimming with beautiful sights and life changing experiences. A comprehensive Chiang Mai itinerary will allow you to have a trouble-free way to see and do all of the best things in this remarkable city.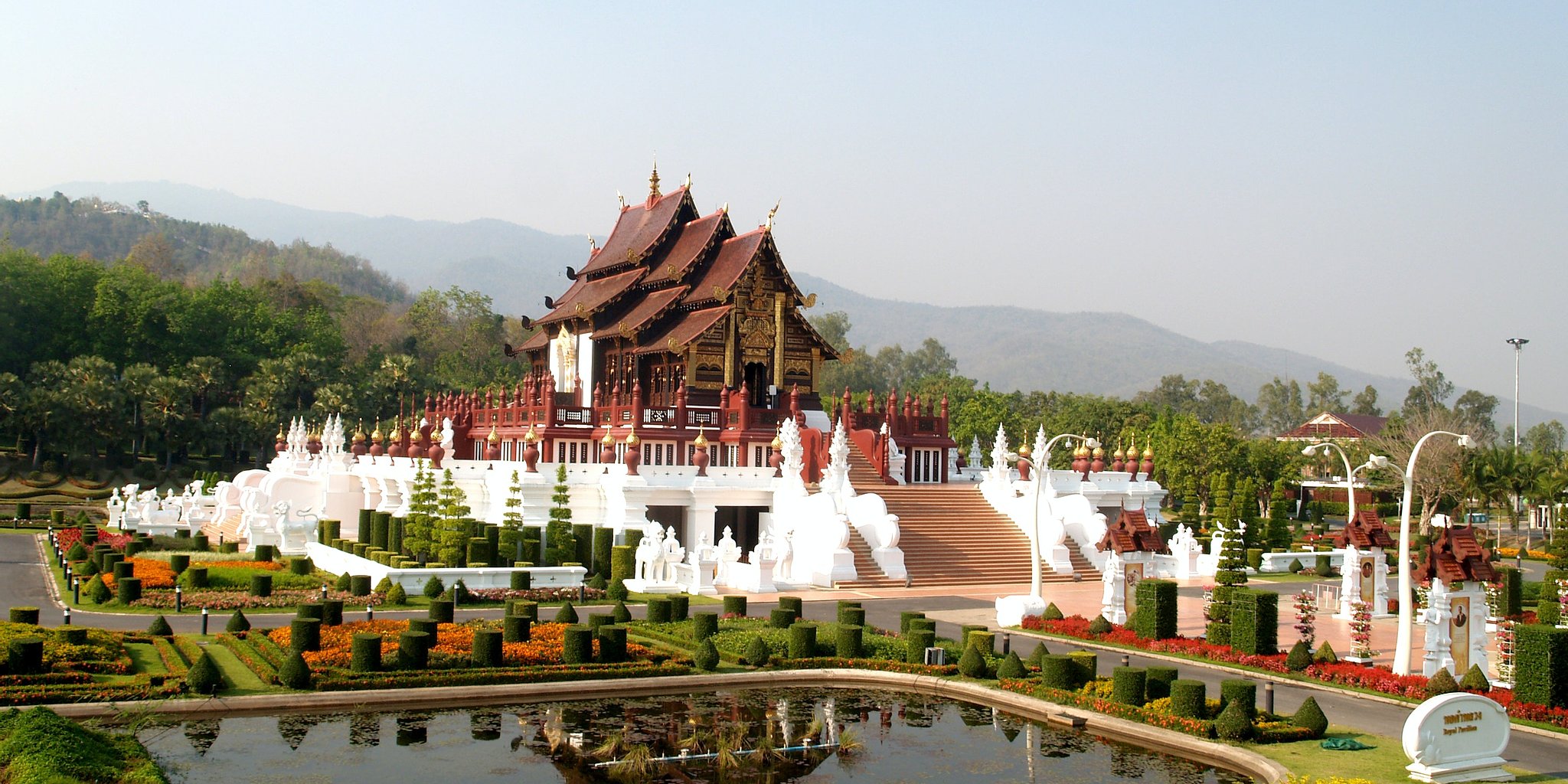 Chiang Mai is a large city situated in the northern region of Thailand with an abundance of breathtaking mountains and historical temples throughout it. Whether you are a traveler that enjoys exploring all of the places that are unique to a destination, trying out as much of the cuisine as you possibly can, shopping and searching out exceptional souvenirs, or indulging in all of the ultimate relaxation opportunities, you can find it in Chiang Mai.
Chiang Mai has an extraordinary history embedded within it, as it was founded in 1296. Due to this city's location on the Ping River, it was once a highly important and useful spot along historical trading routes. Chiang Mai has become an incredibly popular tourist destination for its wide range of exciting adventures. There are even several festivals that happen each year that are truly exhilarating to experience if you are fortunate enough to be in Chiang Mai during one. If you are not sure how long to spend in Chiang Mai, you definitely want to at least allow yourself 3 days so that you can squeeze in as much as possible.
Chiang Mai Itinerary: Why Visit Chiang Mai?
There are countless reasons why someone should visit the wonderful city of Chiang Mai. Not only does the city have something that every individual will appreciate, but Thailand in general is an extremely affordable place to visit and the locals are some of the friendliest on the planet. The absolute best time of year to visit Chiang Mai is between the months of October and April for the most ideal weather conditions. If you love fully immersing yourself in the culture of the place you are visiting, Chiang Mai happens to be home to hundreds of ornate and unbelievable Buddhist temples. If you enjoy art and history, there are numerous museums that dive into the remarkable past of this city with displays of antique artifacts and relics of this city's foundation. If you are not sure what to do in Chiang Mai in 3 days, our Chiang Mai itinerary will let you in on all of the best and most fascinating spots within this city so you can have the most ideal trip in this amount of time.
If you are deciding on how long to spend in Chiang Mai, our detailed itinerary will help give you an idea of what can be done in the span of 3 jam-packed days of fun. We are going to break down the best way to spend 3 full days in Chiang Mai, ranging from what historical sites to see to the different foods you do not want to miss out on trying.
Itinerary
Day 1: Your first official day in Chiang Mai is the perfect chance to explore several of the many temples throughout the city as well as experience the vibrant nightlife once the sun goes down.
Morning
The first expedition on our Chiang Mai itinerary happens to be one of the most important places to see while in Chiang Mai is the Wat Phra That Doi Suthep, a remarkable temple that will surely steal your heart. Exploring this extraordinary spot will set your visit to Chiang Mai off in the very best way. This temple resides on one of Chiang Mai's tallest mountains, Mount Suthep, and the dazzling gold of the temple will likely stop you in your tracks. Guests do have to climb about 300 steps or walk a trail to get to the temple, but it is beyond worth it.
The next temple on our Chiang Mai itinerary that is a must see here is the Wat Suan Dok Temple. This temple was built way back in the 1300s, and it showcases numerous dazzling white tombs where past rulers of Chiang Mai rest. There are beautiful gardens at the Was Suan Dok Temple, and artifacts belonging to the Buddha are presented here in the principal pagoda, as well. This is a spectacular place to come pay respects and take pictures of the stunning scenery.
Afternoon
After a busy morning exploring temples, a huge appetite has surely been worked up. The Good View is a great local restaurant in Chiang Mai on the Ping River that serves up fresh seafood, vegetarian plates, and authentic northern Thailand dishes such as pork curry and stir-fried meat with vegetables. The Good View is open from 10 am all the way until 1 am, so this is a great spot to swing by for lunch.
After a filling lunch, it is time to hit the next temple on our Chiang Mai itinerary, the Wat Pha Lat Temple. The Wat Pha Lat Temple is hidden within the lush Thai jungle, and is one of the quieter and less touristy temples in this city. The temple is able to be reached by a scenic trail, known as the Monk's Trail, that will take around 40 minutes to traverse. Visiting the Wat Pha Lat Temple is a positively tranquil experience.
Our final temple for the first day in Chiang Mai is going to be the Wat Sri Suphan Temple. The Wat Sri Suphan Temple is strikingly beautiful and ornate, as it is encased in shimmering silver that will leave you speechless. This temple was built in the 1500s for a local silversmith village here. The inside of Wat Sri Suphan is just as dazzling as the outside, with elegant silver pieces adorning the whole interior.
Evening
Once the sun goes down, Chiang Mai comes to life. If you are not sure about what to do in Chiang Mai in 3 days, the night bazaar should definitely not be missed. Each night, this avenue in the heart of Chiang Mai is set up with vendors that sell unique souvenirs and other products. If you want to go home with a memento from your travels, definitely check out the thriving night bazaar.
The best way to end an outstanding day in Chiang Mai is to grab some authentic Thai street food after exploring the night bazaar. It will not be difficult to find either a small restaurant or a street vendor offering up quality and genuine Thai food, and you can even have fun jumping between a few different places to get a variety of delectable plates.
Day 2: The second day in your Chiang Mai itinerary involves ample time spent in the stunning and lush nature throughout this region of Thailand.
Morning
Sunrise at Huay Tung Tao Reservoir
To start off day 2 of our Chiang Mai itinerary, be sure to catch an astonishing sunrise at the Huay Tun Tao Reservoir. Huay Tung Tao is a vast and tranquil lake that boats many bamboo shelters around it to settle in and enjoy the surroundings. This spot is a hidden gem and is the perfect place to catch a gorgeous sunrise before embarking on a full day of adventures.
Make your way to the Bua Thong Waterfalls, also known as Sticky Waterfalls, for a morning full of breathtaking natural surroundings and climbing up the amazing falls here. The limestone rock that the falls pour over provide enough traction to climb up them, so you can have plenty of fun doing this and cooling off in the splendid water. If you do not feel like playing in the falls, there are plenty of other areas here like hiking trails and picnic facilities that guests can enjoy.
Hike on Trails Around Chiang Mai
There are countless miles of hiking trails around Chiang Mai that are without a doubt worth exploring. One of the best trails in Chiang Mai is the Thailand Mountain Trail, which happens to be the path that ancient tribes crossed many hundreds of years ago. This trail crosses many miles, so it is best to either join a trekking group for a longer experience, or you can just come to explore portions of the various trails here. Another amazing place to check out is the Doi Inathon National Park, which does happen to be a couple of hours outside of the city. The journey is well worth it, as you will be rewarded with sights of marvelous mountains and striking pagodas. Doi Inathon also happens to be the tallest mountain in all of Thailand, too!
Afternoon
Lunch at Huen Phen Restaurant
After a busy morning, it is surely time to grab a nutritious and filling lunch. Huen Phen Restaurant is a spot that serves delicious and genuine Thai food such as khao soi, which is a noodle curry dish. Enjoy the tasty food here in the relaxing outdoor area before heading out on even more Chiang Mai adventures.
Once you are refueled after lunch and ready to explore some more, head to the Huay Kaew Waterfall to spend a couple of hours cooling off in the refreshing poo and falls here and snapping pictures of this unbelievable natural wonder. The waterfall is surrounded by thick jungle, making it a seriously peaceful location to unwind and spend the rest of your afternoon.
Evening
A fantastic spot to grab some dinner in Chiang Mai is The Gallery, which is located on the Ping River. The Gallery is the place to go if you are searching for an artistic and romantic atmosphere with exquisite cuisine. Fill up on their signature curry and seafood dishes and end the meal with one of their many indulgent desserts.
Explore the Nimmanhaemin Neighborhood
After dinner, take a stroll down the trendy streets of Nimmanhaemin Road, where you can appreciate the art, shops, and you can even stop by any of the lively bars you might come across in this neighborhood. This is an exhilarating region of Chiang Mai that you will not want to miss.
Day 3: The final day in your Chiang Mai itinerary will consist of experiencing any significant attractions that have not been visited yet, while being a bit more of a relaxing day to wind down after a couple days of nonstop adventures.
Morning
Start your final day of your Chiang Mai itinerary by paying a visit to one of the elephant sanctuaries that can be found here. There are many to choose from, but it is important to go with a place with decent morals and ethics. Patara Elephant Farm is a sanctuary here in Chiang Mai that offers hands-on opportunities with this magical animal. Book a slot and spend your morning playing, feeding, and learning about these gentle giants in an incredible setting.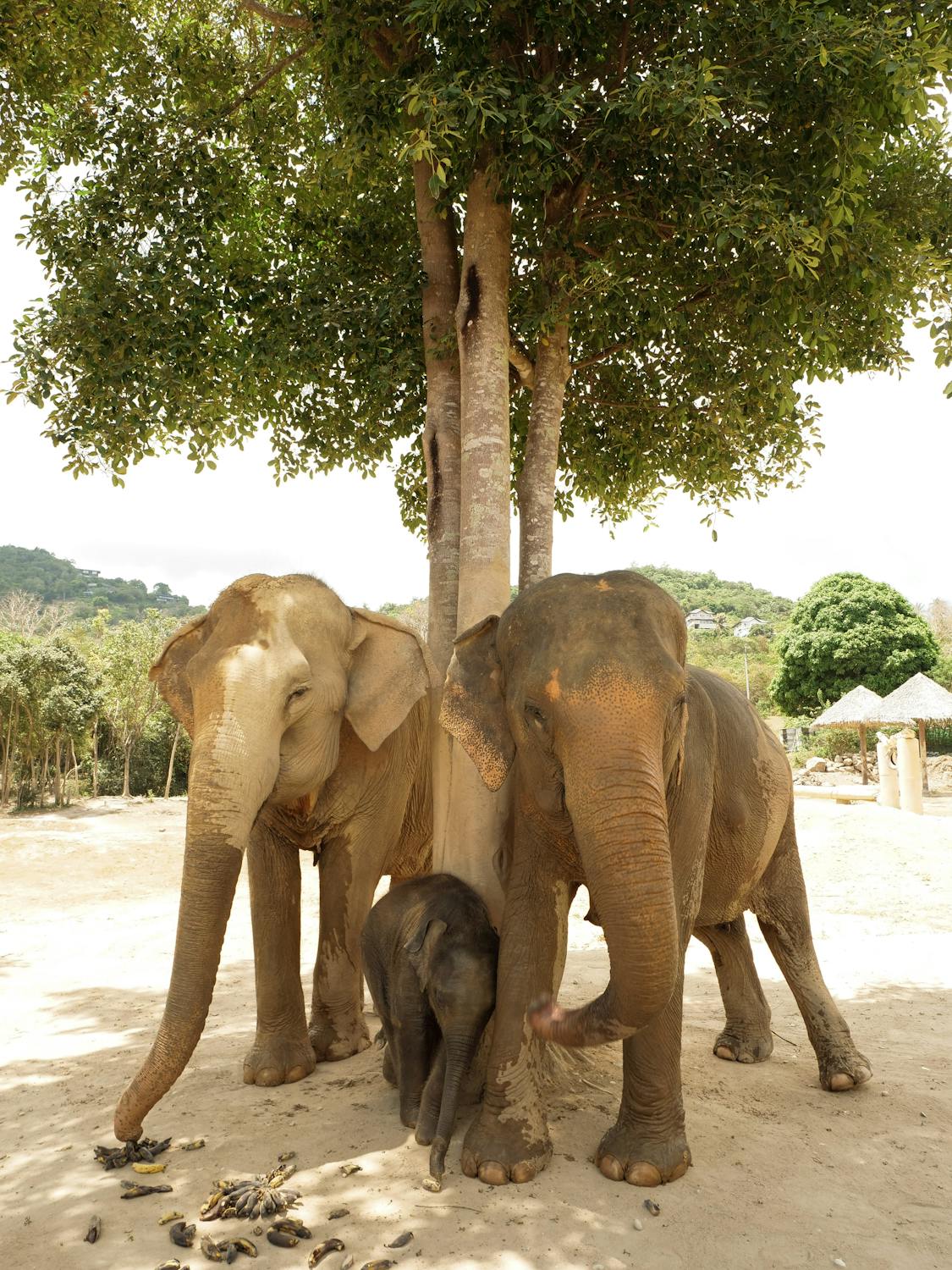 The Royal Park Rajapruek is a serene place to wander and take in the phenomenal gardens and landscaping located here. There is an abundance of flowers, native plant species, a delightful pond, sculptures, and even a lovely chapel on the grounds here at Royal Park Rajapruek. This park is the perfect place to just relax, take some pictures of the stunning scenery, and even have a quiet picnic at.
Afternoon
A profound pastime to take part in while in Chiang Mai is undoubtedly joining in on a meditation with Buddhist monks, which is exactly what our next endeavor is within our Chiang Mai itinerary. Thailand is the place to go if you are interested in growing in your spirituality, and meditation is one of the finest ways to do so. There are some meditation centers throughout Chiang Mai that visitors can come to and attend a guided meditation with Buddhist monks, like Wat Ram Poeng. Discover true inner peace at one of the most ideal places to embark on a meditation journey if you have not done so already.
Dinner at Dash Restaurant and Bar
Grab a tasty bite to eat at Dash Restaurant and Bar, a comfortable and quiet spot that is situated in a charming wooden building and surrounded by an abundance of plants. Enjoy plates of fresh spring rolls, noodles, and local seafood. Depending on the day and time, you may even be lucky enough to catch a captivating live music act here at Dash Restaurant and Bar while you eat your delicious dinner.
Chiang Mai National Museum
The Chiang Mai National Museum is the next stop on this Chiang Mai itinerary, a wonderful place to stroll and learn about the fascinating history of Chiang Mai. There are displays and exhibits that dive into the foundation of this city back in the 13th century, and it proceeds to showcase the development of Chiang Mai over the years via different artifacts and works of art.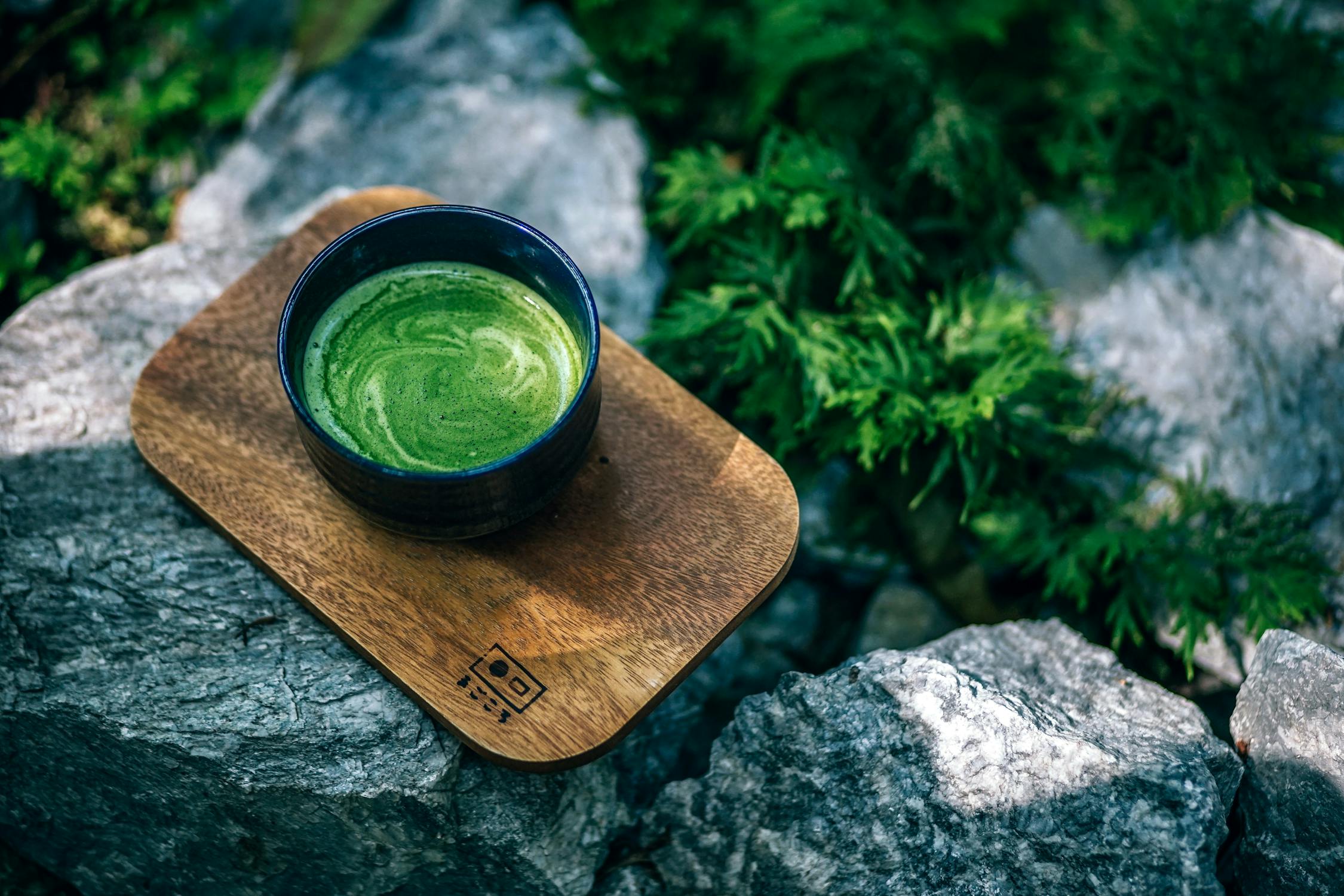 Evening
Dinner at Dk David's Kitchen at 909
DK David's Kitchen at 909 is one of the best restaurants in Chiang Mai, offering a mixture of cuisine ranging from French dishes to authentic Thai cuisine. This is the perfect place to have your last meal before heading out of Chiang Mai, with its sophisticated atmosphere and remarkable service. Treat yourself to an unforgettable divine meal and glass of wine from their extensive menu.
The final activity we have on our Chiang Mai itinerary is to book a Thai massage at one of the countless facilities that exist here in this city. Ziam Spa and Massage is a reputable and inviting place that is ideal for unwinding after a long 3 days of adventure in Chiang Mai. Let all your stress and worries melt away with one of the most calming massage and spa experiences available in the world.
This concludes the 3-day Chiang Mai itinerary we have compiled for you. It can be difficult to know just how long to spend in Chiang Mai, since it is such an extraordinary city with so many incredible opportunities available. Even if you do not follow this travel plan exactly, there are certainly several of the best spots included here that you do not want to miss during your stay in Chiang Mai. Whether you want to relax or have the maximum amount of adventure during your travels, there is certainly an activity here for you.