Best Time to Visit Prague: Itinerary Guide
Takeaways
When is the best time to visit Prague? Personal preferences are going to impact when you travel and where you choose to travel, but Prague is a city with a one-of-a-kind personality that any savvy traveler should visit at least once.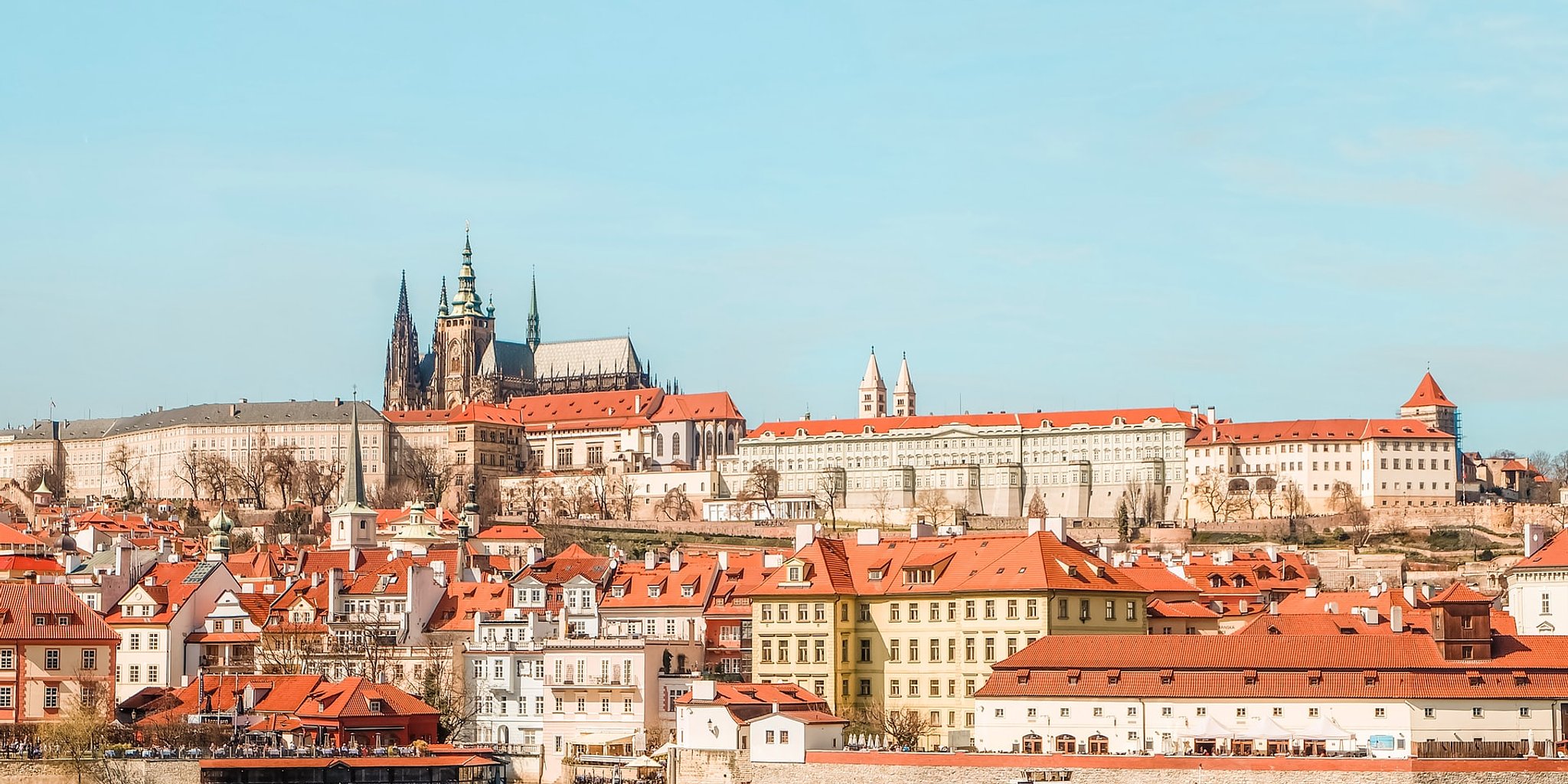 The best time to travel anywhere is truly subjective, isn't it? Personal preferences are going to impact when you travel and where you choose to travel – someone who prefers warm weather and big cities may choose a destination different from someone who loves cold weather and being out in nature. No matter your preferences, Prague is a city with a one-of-a-kind personality that any savvy traveler should visit at least once. The question is: when is the best time to visit Prague? The answer is complex and depends on different factors, so let's discuss when the best time to visit Prague might be for you.
Prague is charming and brimming with its own unique history, culture and personality. The Gothic styled Charles Bridge stretches over the Vltava, a lazy and lovely river running through the city, making outdoor strolls through Prague an adventure in itself. The Prague Castle sits high on a hilltop, a constant reminder of the city's beauty and majesty, where visitors can navigate a maze of cobblestoned side streets and unique neighborhoods for an urban experience steeped in tradition.
Visually, Prague is an interesting city to look at: some highlights of the city include the John Lennon Wall, an installation of political imagery turned into a permanent piece of art beloved by tourists. Another is the architectural anomaly of the Dancing House, inspired by dancers Fred Astaire and Ginger Rogers, with its two towers resembling the dancing couple. Natural sights like Petrin Hill and Letna Park show off the natural beauty of the city too.
Best Time to Visit Prague
January
Cheaper rates on flights, accommodations, and smaller crowds are some of the reasons why the best time to visit Prague and the cheapest time to visit Prague might be in January for some. Kicking off the new year with the potential of snowy weather and some of the city's wintry cultural events is more enjoyable when you're saving money and can cut crowds! If visiting in early January, travelers will be able to enjoy the residual holiday spirit at the Prague Christmas Market in Wenceslas Square or celebrate the end of the Christmas holiday with the Three Kings Procession on January 6th, traditionally followed by the Feast of the Epiphany – we can't imagine a better way to celebrate the new year than with food and shopping.
February
February tends to be the coldest month of the year for Prague, so if that appeals to you make sure you pack accordingly. If Valentine's Day is something you want to celebrate in one of the world's most beautiful cities, there are plenty of things you can do on February 14th – like taking advantage of Prague's Grand Restaurant Festival for a romantic dinner for two. You can also look forward to celebrating Masopust, the Czech Republic's version of Mardi Gras marking the end of winter and welcoming spring! For the cold weather and celebrating yearly traditions, February may be the best time to visit Prague for you.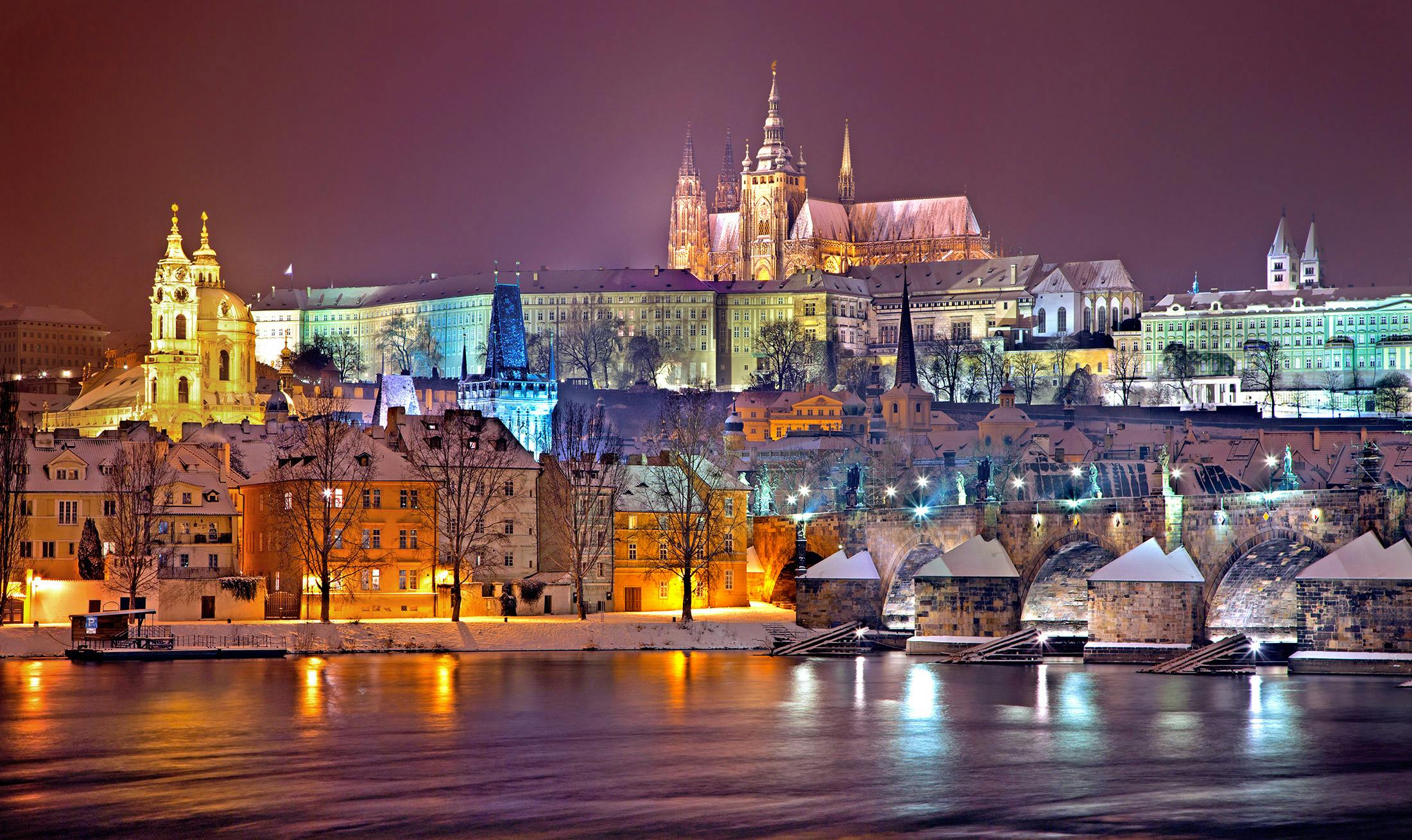 March
Prague in the month of March can be truly unpredictable when it comes to weather. Yes, you can expect it to be cold, but not as cold as the frigid February temperatures – however, be prepared for rain and wind! Despite the wet weather, you will still be able to celebrate St. Patrick's Day in Prague since the city hosts a six day long Irish music festival. Irish pubs and other bars across the city will be open and are guaranteed to be offering a special for the weekend! Overall, March tends to be quiet and chilly with plenty of opportunities to enjoy smaller crowds in Prague.
April
Similar to March, you can still expect rain and wind during the month of April, but it is officially spring time in Prague! One aspect that makes April one of the best times to visit Prague is the amount of activity that starts to spring up across the city. Easter markets will begin to open up where visitors can go easter egg hunting, while the many cathedrals around the city will host Easter Mass – even if you aren't religious, the grandeur of these services is worth seeing. Be aware: with true spring weather right around the corner, you will need to book your flights, hotels, etc. way in advance.
May
Say hello to Warm Weather Prague! While the weather is certainly beginning to heat up by May, it is still wise to expect the occasional rainy and windy day. The warmer weather alone makes May one of the best times to visit Prague, but visitors can enjoy Prague's state holiday for Labour Day and Liberation Day! Many folks start to venture over to Zlute lazne, a strip of land along the Vltava River with sandy beaches and pop-up attractions. May 8th marks the Czech Republic's Liberation Day, celebrating the end of World War II and Czechoslovakia's liberation – celebrate freedom and better weather in May!
June
Bust out your shorts, t-shirts, tank tops, any warm weather clothing you have, because you will get some seriously warm and sunny days during the month of June in Prague. As the weather shoots up in temperature, you will definitely need to book accommodations, flights and tickets to certain attractions ahead of time, and anticipate larger crowds. The second Saturday of June brings Museum Night, where multiple museums and cultural institutions across the city open their doors to the public after hours for FREE! So for lovely weather and access to free museums with larger crowds, June might be the best time to visit Prague.
July
With July, the weather in Prague is almost at its warmest – it is sunny out but it is not scorching hot. The days are longer with extended daylight, making it easy to check all of the items off of your Prague sightseeing bucket list. Warm weather means more outdoor events and festivals, including Prague's signature Bohemia Jazz Fest, the biggest jazz festival in Europe, and the New Prague Dance Festival. The city begins to buzz with people being more out and about, dining outside and enjoying a soothing summer day.
August
Prague is officially at its warmest come August, and this means more crowds! Again, book the essentials in advance (flights, accommodations, etc.), but know that since more people are out and about, there are more free things to check out throughout the city. By August, the Naplavka Farmer's Market along the Vltava river will be open every Saturday to locals and tourists alike. Taking a walk to the top of Petrin hill will give you a nice breeze and panoramic views of the city. Overall, you can walk anywhere throughout the city and not have to worry about rain or bad weather when visiting in August!
September
September brings comfortable, lovely weather and diminishing crowds, making it one of the best times to visit Prague. For 2021, the city's annual film festival, Febiofest, returns to the Old Town Square of Prague, celebrating the best in international film and television. The last weekend in September welcomes UMTRH, an open-air arts festival – this includes fine art, book and poetry readings, concerts, light installation shows, film screenings and more. The leaves begin to change colors, the morning air feels cool and crisp, and exciting events pop up around the city, making this month an absolute dream and one of the most exciting times to visit Prague.
October
By this time, Prague is covered in hues of orange, brown and red with the leaves changing color fully, and the weather is what those native to Prague would consider "autumn." Just like September, you'll see a continuation of festivals, such as the International Jazz Festival, the oldest music-related festival in Czech, Designblok (Prague's international design festival – fashion, interior design, and the likes), and the annual Strings of Autumn music festival. Although the Czech Republic does not celebrate Halloween, the ancient buildings and looming courtyards make it a great setting for a Halloween celebration of your own. If you are into festivals and comfortable weather, October is the best time to visit Prague.
November
With November, Prague begins to enter the winter months. To kick off the month, the city celebrates All Saints Day on the 1st to remember loved ones who have departed this life by lighting and offering candles at Olsany, one of the largest cemeteries in Prague. On November 11th, restaurants, bars and wineries across the city will display their finest, youngest wines in the late morning/early afternoon to celebrate St. Martin's Day! Later in the month the city remembers the Czech Struggle for Freedom and Democracy Day, the day a student demonstration stood up against Nazi occupation and sparked the Velvet Revolution. November is a month to discovery the best cultural traditions for Prague.
December
Prague gets more enchanting in the month of December. The holiday spirit is in full swing, with holiday markets, ice skating in Old Town and more. It is a festive time to be in Prague and the beauty of the city during this time is truly unmatched. Indulge in traditional Czech food and holiday sweets, or get all of your holiday shopping done at Prague's Mini Market or the Fashion Arena.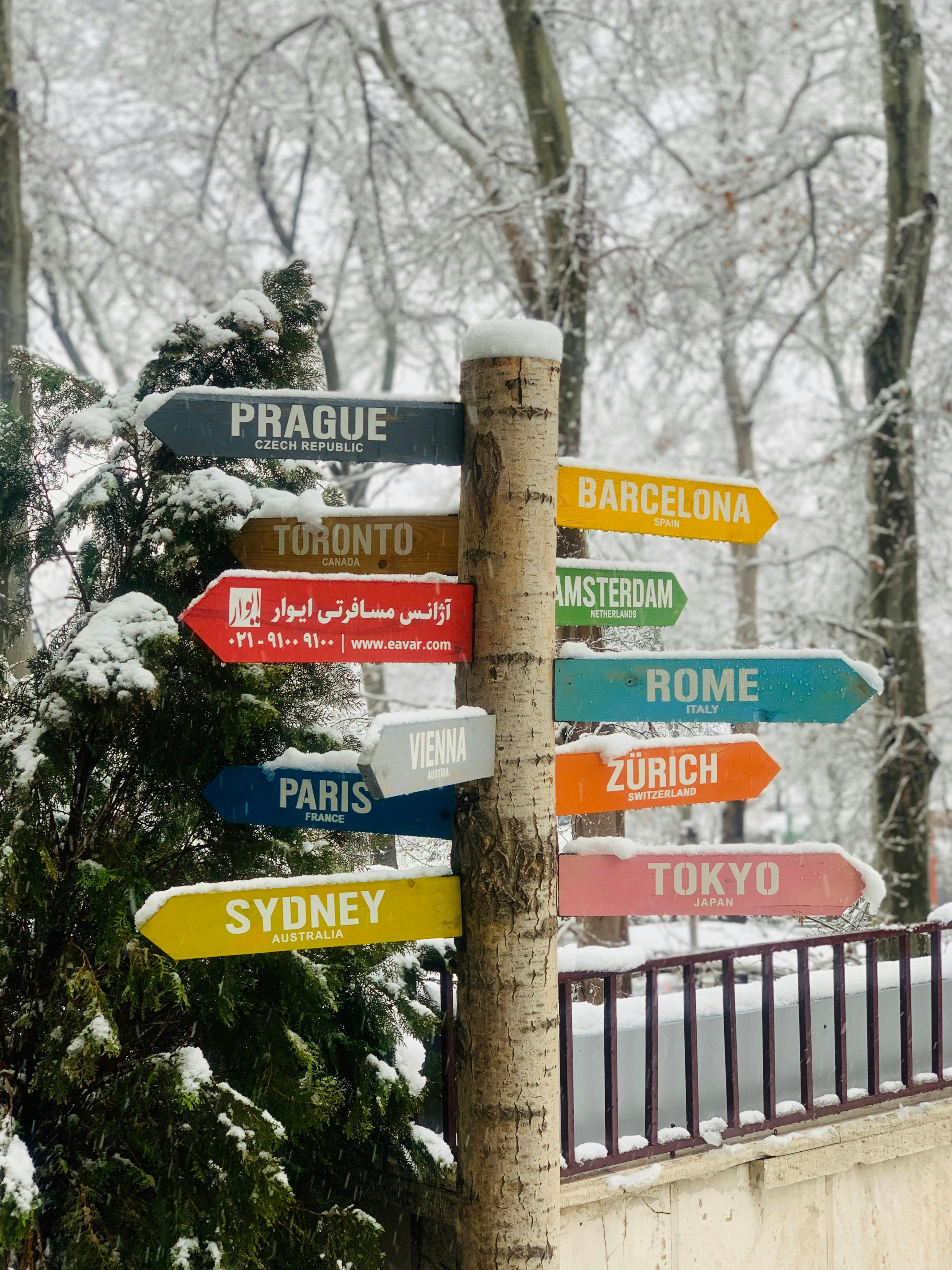 Best Season to Visit Prague
If you have read this far, you probably agree that the best season to visit Prague is subjective and based on your personal interests and preferences with weather, crowd sizes and more. But overall, here's our verdict: the end of summer and early fall seasons are probably the best seasons to visit Prague – not only do you have access to the permanent museums and cultural landmarks, but there are also so many festivals and outdoor events happening that you can't miss out on. But let's also break this down by preferences:
If you prefer smaller crowds, lower prices and getting in all of your museum time: the best time to visit Prague is January through March.
If you prefer warm weather and outdoor activities with larger crowds and advanced planning: the best time to visit Prague would be late April through July.
If you prefer comfortable weather, outdoor activities and cultural holidays and traditions on full blast: visit Prague in October through December.
Let's be honest with ourselves: the best time to visit Prague is any time. No matter when you choose to visit, there will always be something to do, see and enjoy – visiting in one season just means you can come back and experience the city in a different season, and it will be fun and beautiful in an entirely different way. Prague's charm, it's history, culture and all of the things that make Prague one of the best places to visit in Europe do not go away with the passing seasons. Reflect on your preferences and get going!