2020, The Season of Road Trips
Takeaways
In 2020 popular travel destinations were closer to nature, with plenty of fresh air and feasible for social distancing.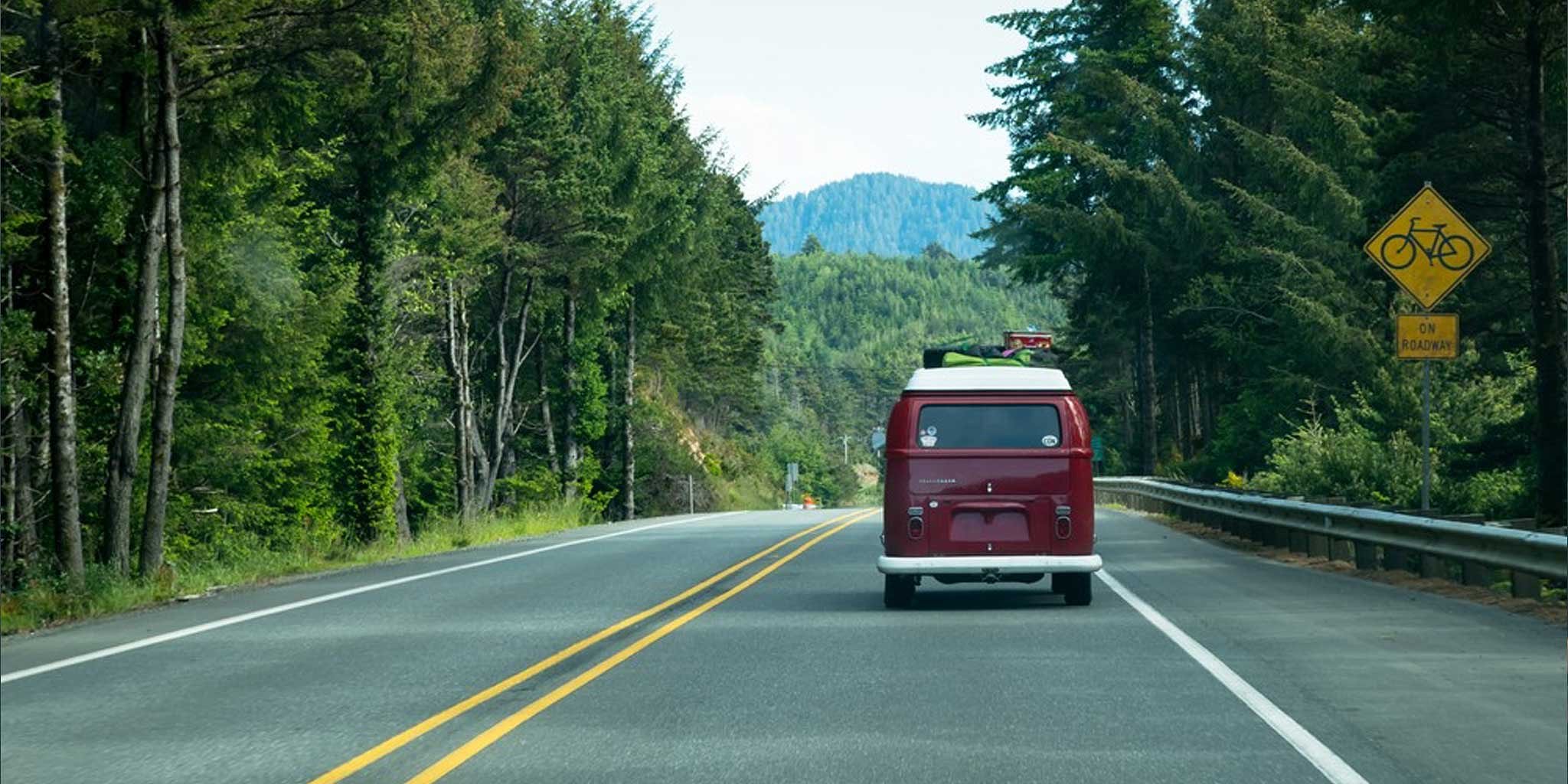 2020 has turned out to be quite unlike anything anyone expected it to be. When we started building Itinsy at the end of 2019, we barely could have imagined what we have seen in the past 10 months — and the drastic impact of Covid-19 on the travel industry. But all is not lost.
Though Covid-19 changed the travel landscape this year, it didn't deter people from finding unique and safe ways to get out of their home. The most preferred mode of travel seemed to be road trips — closer to home, in the safety of one's vehicle — and with people living in the same household. According to a recent survey conducted by the U.S. Travel Association in partnership with MMGY Travel Intelligence, one in five travelers (20%) is willing to drive more than 500 miles (each way) for a leisure trip. Furthermore, these trips are more affordable overall, provide greater flexibility to change the itinerary along the way, and allow more control over things that may go wrong.
We wanted to take a moment to highlight a few of these road trip experiences in the United States, as shared by our community members, aka "Itinsers". Not surprisingly, the popular destinations seem to be closer to nature, with plenty of fresh air and feasible for social distancing. As travelers started to venture out, they also preferred people's homes such as Airbnb locations over hotel accommodations.
Finger Lakes, New York
The Finger Lakes Region consists of 11 finger shaped lakes in the heart of New York state with countless outdoor recreation activities that the whole family will love. @caroline.mccormick, began her road trip at Watkins Glen State Park, with picturesque waterfalls and gorges. Over the next few days, her itinerary takes us through the best of everything Finger Lakes has to offer — from waterfalls and hiking trails to fabulous museums and popular wineries on the east coast. She wrapped up her trip with a quick visit to Niagara Falls, a must-see natural wonder of the world.
White Mountains, New Hampshire
@caroline.mccormick, in her long weekend itinerary in New Hampshire, shares pro tips to get away from city life and reconnect with nature. Though the famous Mount Washington Auto Road might be closed for the winter, the Cog Railway provides travelers a peek at the Northern Presidentials even during the winter months. After an arduous Mount Lafayette and Franconia Ridge Trail hike, the next day she headed to Portland through Kancamagus Highway — a scenic highway with a variety of stops featuring hikes, waterfalls and mountain views.
Blue Ridge Mountains, North Carolina
North Carolina has been a popular destination for Itinsers. The Blue Ridge Mountains stretch across 8 US states — well-known for its stunning scenic drives and fall foliage. @ranchen1993, shares his very colorful road trip through Blue Ridge Parkway in North Carolina. He highly recommends the Craggy Gardens overlook and Graveyard Fields — also providing a resources section with additional details on other attractions.
Similarly, @conor.hunt, spent a week with his family at Saluda — a picturesque small town in the foothills of the Blue Ridge Mountains, about a half hour drive from Asheville. They did an adventurous hike to Little Bradley Falls, drove through the Blue Ridge Parkway and spent a day zip-lining — ensuring all activities were done in a socially distanced manner.
Oregon Coastline, Oregon
@priyadarshinimanay, started her journey in Portland and made her way through the quaint pacific coastal towns — a lovely drive, cruising through the mountains on one side and the ocean on the other. She made stops at Cannon Beach, the town of Yachats with pretty cottages, Whale Cove and Yaquina Head Lighthouse. We especially love her off the beaten path recommendations — 7 Devils Road, 'Vampire Slayer Garlic Cheese' at Face Rock Creamery and Boy Scout Tree trail in Redwood Forests.
Colorado Springs, Colorado
Colorado, the mountain state needs no introduction — the state is famous for its diverse landscape of snow-covered mountains, river canyons and rugged plateaus. @harpiytravel provides a perfect itinerary for spending a day in The Springs — enjoying some of the best attractions the region has to offer. The must do's: Pikes Peak, Seven Falls, Garden of the Gods and Cave of the Winds Mountain Park. They also recommend a longer itinerary covering Denver, Gunnison, Montrose along with Colorado Springs. Read more here.
The Mighty 5, Utah
There is no other place like Utah, with its breathtaking landscape consisting of red rock formations, alpine lakes, soaring mountains and numerous national monuments — and recreation centers — it is a dream destination for a road trip. This travel plan is from a time before Covid, but definitely work taking a look to plan the must see attractions and things to do in this Utah wonderland.
As the positive vaccine news brings us hope and renews our excitement to fuel travel plans in 2021 — if you are planning a road trip in the meantime, make sure to take utmost precautions and follow these safety tips:
Check the local travel advisory and follow the latest Covid-19 travel restrictions or requirements for each location.
Get the car/van ready for the road and keep printed maps handy.
Book a stay that adheres to CDC cleaning guidelines and follows social-distancing.
Pack food and water in case restaurants and stores are closed, or if drive-through, take-out, and outdoor-dining options aren't available.
Stock up on Covid essentials such as masks, gloves, hand sanitizers, disinfectant wipes and a thermometer.
Stay safe, everyone.