15 Best Beaches in New York
Takeaways
Beachtime in New York! From the bustling beaches around Coney Island to the quieter shores in the Hamptons, there is guaranteed to be a perfect spot for every person visiting New York in search of some fun in the sun.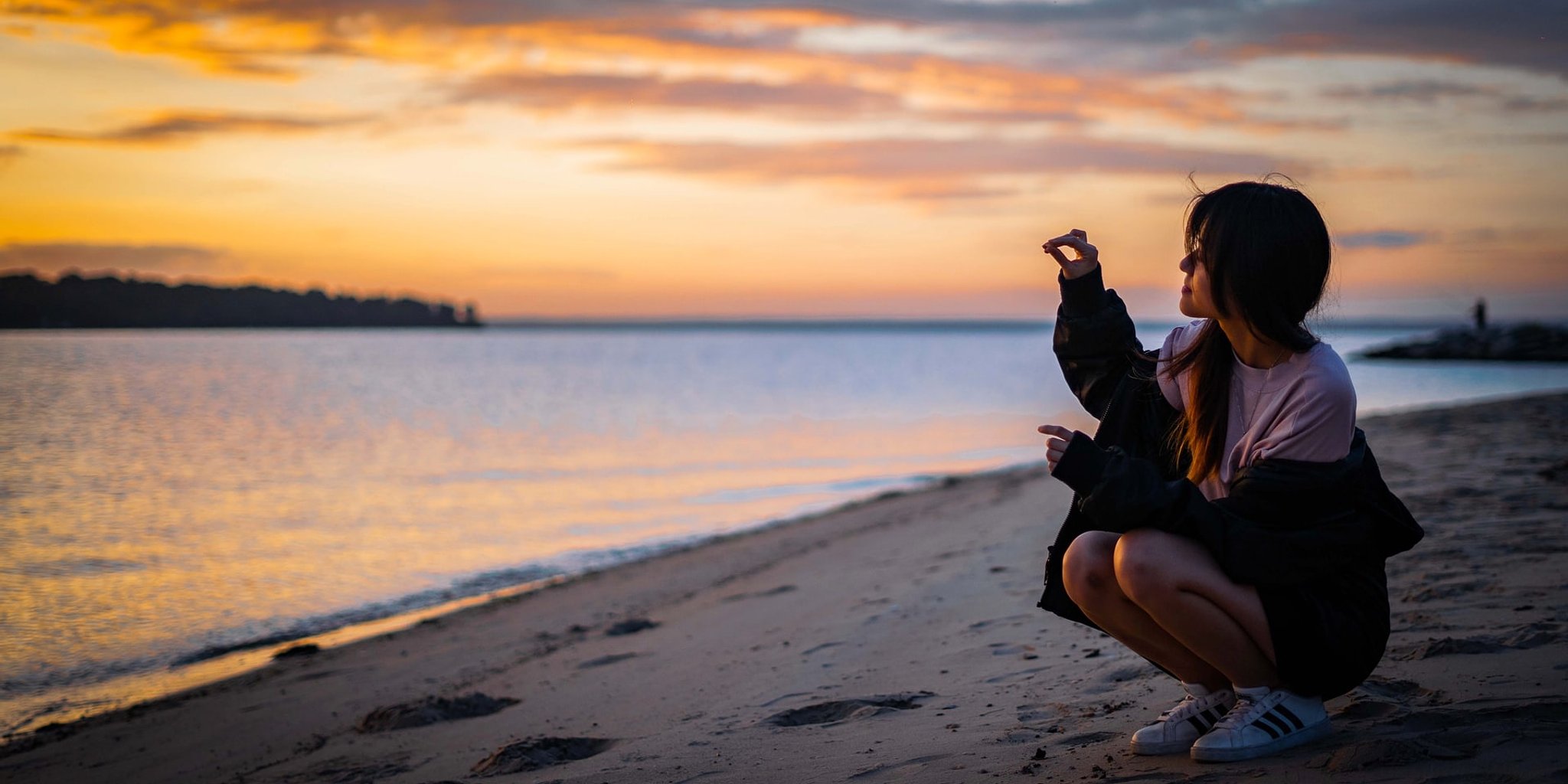 If you are curious as to what the 15 best beaches in New York are, look no further. The state of New York has boundless experiences that it is known for, and beaches are certainly one of those things. People from all over the world flock to the state of New York each year to immerse themselves in the lavish summers here. From the bustling beaches around Coney Island that have plenty of fun pastimes to the quieter shores in the Hamptons, there is guaranteed to be a perfect spot for every person that makes their way to New York that is in search of some fun in the sun.
Best Beaches in New York
There are numerous incredible beaches all along the coast of New York that should not be missed if you happen to be here when the weather is warmer. Even on days when it is a bit chillier, you can be sure to see both locals and out-of-towners strolling the shoreline and enjoying the peaceful sea breeze. Let's go ahead and talk all about the best beaches in New York State and what they have to offer.
Main Beach, East Hampton
When it comes to the 15 best beaches in New York, there is no doubt that the beaches of East Hampton have rightfully earned a spot on this list. Main Beach is the place to be if you are craving luxury, peace and quiet, and stunning surroundings. Visitors can take advantage of the nearby food facilities and clean restrooms, and you can fully relax knowing that there are always lifeguards on duty during peak beach hours to keep everyone as safe as can be. It truly does not get much better than the soft sand, the refreshing ocean water, and the warm embrace of the sun at Main Beach in East Hampton.
Fort Tilden Beach, Queens
You can find the extremely beautiful Fort Tilden Beach in Queens, which is a secluded gem that is not often too busy with tourists-or locals, for that matter. There is not too much offered when it comes down to shopping or food establishments in the area, but this charm is exactly the reason why it has earned a slot on our 15 best beaches in New York guide. To make the very most out of your day here, be sure to bring plenty of food, water, and sunscreen to sustain you for the day. Once you see that fiery sunset descend upon the glistening horizon, you will be so glad you opted for a day spent at Fort Tilden Beach.
Cooper's Beach, Southampton
Another one of the most immaculate beaches that exists within New York is Cooper's Beach, which is in Southampton. This location is arguably one of the most iconic beaches in the entire country, as it has a serene and gorgeous atmosphere that is truly hard to beat. Cooper's Beach is renowned for its powder sand and peaceful surroundings that make it ideal for family or solo getaways. Gorgeous estates line the shore that might just make your jaw drop, and there is an ample selection of food and shopping in the general vicinity, too. During the summer months, you can count on there being trained lifeguards on duty for everyone's safety.
Midland Beach, Staten Island
Midland Beach on Staten Island is up next on our guide of the 15 best beaches in New York, which is a spot that is a favorite among locals to the area on those beautiful New York days. Midland Beach is an ideal spot to post up for an afternoon picnic with some friends, or you can rent a beach cruiser and head down the expansive boardwalk to get some activity and sightseeing in. Since Midland Beach is lesser known to those outside the community of Staten Island, this can come to your advantage if what you are looking for is a bit more seclusion and a way to avoid the swarms of tourists.
Montauk, Long Island
Montauk is a remarkable beach that is situated on Long Island, and it has rightfully earned a slot on the 15 best beaches in New York. Montauk is definitely one of the most, if not the most, secluded and quiet beaches on this entire list. Montauk is not exploding with tourism due to its location all the way east on the peninsula of Long Island, which is a lot further than some of the other great beaches we have listed for you on here. You can expect to discover sheer peace and tranquility on Montauk, making it the absolute perfect getaway if you are just craving to dive into a captivating book while listening to the gentle waves crash. Snap some pictures of the scenic lighthouse or surf some waves if you enjoy the sport for an unforgettable time here.
Coney Island, Brooklyn
Without a doubt, one of the very best family beaches in New York is Coney Island, located in Brooklyn. Coney Island is known for its spectacular thrills, from the numerous games and rides on the boardwalk, to the endless beach games that are always going on along the shore. Coney Island is one of the most popular and busiest beaches in New York, which is part of what makes it one of the very best, too. When you inevitably get hungry after hours of exploring the action of Coney Island, be sure to grab an infamous Coney Island hot dog to fill you up and get you ready for even more excitement. It is easy to spend an entire day here, so be ready to do just that.
Jones Beach State Park, Long Island
Long Island is clearly known for its unbelievable beaches that stretch on for miles, and Jones Beach State Park is no exception. Jones Beach stretches an impressive length of over six miles, and it even has a sizable boardwalk that is perfect for a leisurely stroll or bike ride. Jones Beach State Park is quite popular once summer hits, and it is not hard to understand why. Jones Beach is easily one of the 15 best beaches in New York, with its soft sand, cool water, and fun summertime activities that anyone can enjoy. Lifeguards help keep the water as safe as possible, and there are restrooms available here that ensure your visit here is without hassle.
Long Beach, Long Island
If you are on the hunt for superb surfing opportunities and miles of beach and boardwalk to stroll, Long Beach on Long Island is undoubtedly where you should head. The sand at Long Beach is a crystalline white that will entice you from the moment you arrive. There are plenty of options when it comes to storefronts for rentals or for when you need to purchase some last-minute beach supplies, and you will have no trouble finding a tasty bite to eat around here, either. Surfers gather at this beach for amazing swells that are not easy to come by just anywhere, so make your way to Long Beach if you have been itching to get in the water to experience this amazing thrill.
Orchard Beach, Bronx
Orchard Beach is an utter favorite among visitors, and for great reason. Orchard Beach has made its way onto our guide of the 15 best beaches in New York due to it being the primary public beach that the Bronx has to offer, and a truly amazing one at that. Orchard Beach is ideal for spending a day of picnicking, lazing in the sun, and splashing in the refreshing water. Orchard Beach is one of the best family beaches in New York because of the playgrounds, snack shacks, and ample lifeguards on duty.
Rockaway Beach, Queens
Rockaway Beach has rightfully snagged this spot on this list of the 15 best beaches in New York, with its vast expanse of shoreline that is made up of soft, powdery sand. It is difficult to see where the ocean ends and the sky begins with the remarkable shades of blue that can be discovered here. Visitors can expect less crowds, which is often a perk for many that are desiring a relaxing beach day. There are many playgrounds in the surrounding area if you happen to have little ones, and there is a wide selection of food along the many miles of shore here at Rockaway Beach.
Robert Moses State Park, Fire Island
Robert Moses State Park is special location, as it has miles of absolutely stunning coastline that will calm any stress that is brought here. There is a historic lighthouse situated up on the dunes of Robert Moses that is a lovely sight and makes for the perfect subject of any breathtaking pictures you choose to capture. If you want sweeping views of the surroundings at Robert Moses and do not mind a few stairs, visitors are welcome to climb this 200-year-old structure. Guests at Robert Moses are welcome to amble along on their beach cruisers if desired, too.
Manhattan Beach, Brooklyn
A short distance down from Coney Island and Brighton Beach is where you can find Manhattan Beach. Manhattan Beach is typically quieter than other surrounding Brooklyn beaches, making it one of the best beaches in New York State. Manhattan Beach is close enough to the nearby lively atmospheres if you want to check those out, but it stays relatively calm and quiet compared its neighbors if you just want to relax. This is a great beach to come and stroll along the shore to completely unwind, and there are even grills that are accessible if you bring some friends along and want to have a weekend cookout.
Jacob Riis Park Beach, Queens
If you are looking for one of the 15 best beaches in New York that provides supple sand, a vibrant environment, and exquisite cuisine, Jacob Riis Park Beach is likely the place for you. Jacob Riis offers their new beach bazaar that serves up a wide variety of global dishes to satiate you after long days spent under the sun as well as other retail items and fun experiences. Visitors often enjoy coming here to get in some games of volleyball and soccer, and you might even find some seasoned yogis here, too.
Brighton Beach, Brooklyn
Another amazing Brooklyn beach find is that of Brighton Beach, which happens to be just a short walk away from Coney Island. You cannot go wrong with coming here to post up in the plush sand with some catchy tunes or an intriguing book, or you can bring your best buds along for the adventure to play some amusing rounds of volleyball and frisbee. There are numerous markets and other vendors in the area surrounding Brighton Beach, so do not worry if you forgot to pack enough food for the day.
Southwick Beach State Park, Henderson
Last, but definitely not least on our list of the 15 best beaches in New York is Southwick Beach State Park, which is found in the region of Henderson. Southwick Beach also happens to be one of the best beaches in Upstate New York, and one of the best beaches in western New York, as well. Southwick Beach has ample opportunities for camping, lounging in the sand, splashing in the cool water, and grilling out with great company. There are hiking trails in the vicinity where visitors may have the chance to encounter wildlife species that are native to the area. Southwick Beach State Park is a favorite destination among many, especially for groups made up of families and friends.
Nearly every person loves a relaxing beach day at least once in a while, especially if they are tired of the ultra-bustling city of New York. This list of the 15 best beaches in New York will ensure that you are able to find exactly what you are searching for in a beach, whether that is peace and quiet or as much excitement that one can possibly handle. The next time you find yourself in the phenomenal state of New York and are craving the sound of crashing waves, certainly make your way to at least one of these destinations and have the absolute time of your life.